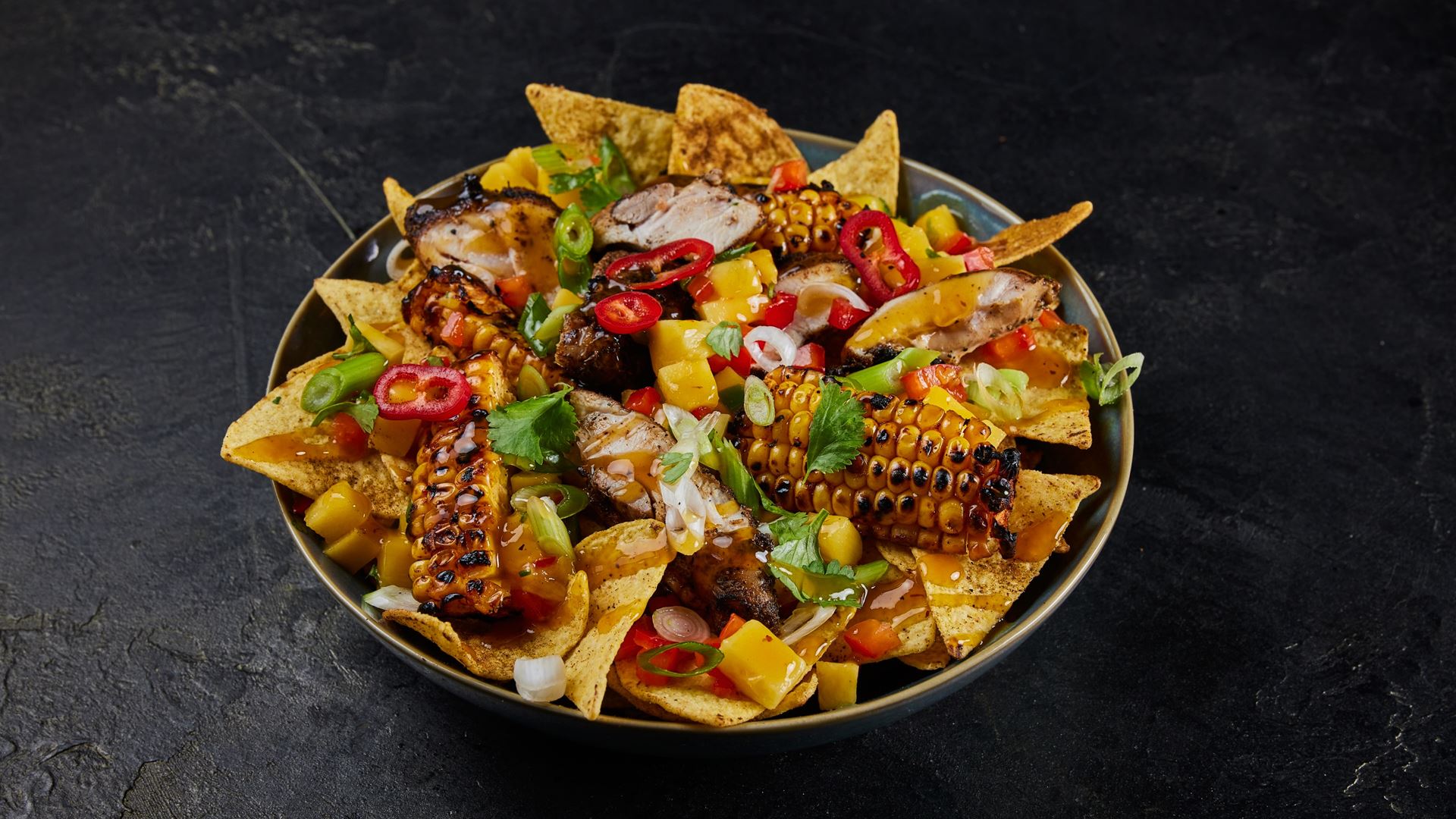 Exploring the world of flavour
We live in a time of unprecedented change and innovation; the OOH world is a dynamic landscape that never stands still. For businesses, large and small, adapting to shifts in consumer behaviour, emerging trends and global influences has become not just a key to success but a necessity for survival.
Whilst consumer spending has returned to pre-2019 levels, the frequency in which consumers eat out has still not reached pre-pandemic levels, therefore it is more important than ever to maximise on this opportunity. One way of doing this is by offering the latest flavour trends.
What are some of the key challenges pubs and restaurants face as a result of inflation?
In today's culinary landscape, the importance of value scrutiny, sustainability, and healthy eating has taken center stage for consumers. With the persistent issue of food inflation, people are increasingly mindful of their choices. They seek not only delightful flavours but also products that offer real value for their money. Sustainability is a key consideration, as consumers are more concerned than ever about the environmental impact of their food choices. Moreover, the desire for healthier options reflects a growing awareness of the profound connection between what we eat and our overall well-being. In this era of conscious consumption, more brands need to better understand the evolving needs of customers and the need to be more committed to delivering flavourful, sustainable, and health-conscious solutions that align with these priorities.
The consequence of the reduction in eating out means that when consumers do decide to dine out, they are now demanding more from that occasion – meaning this will become more of a factor when they choose where they will be spending their hard-earned disposable pound or euro. They increasingly want something that they can't create at home – and something that feels special and creates an occasion of the meal.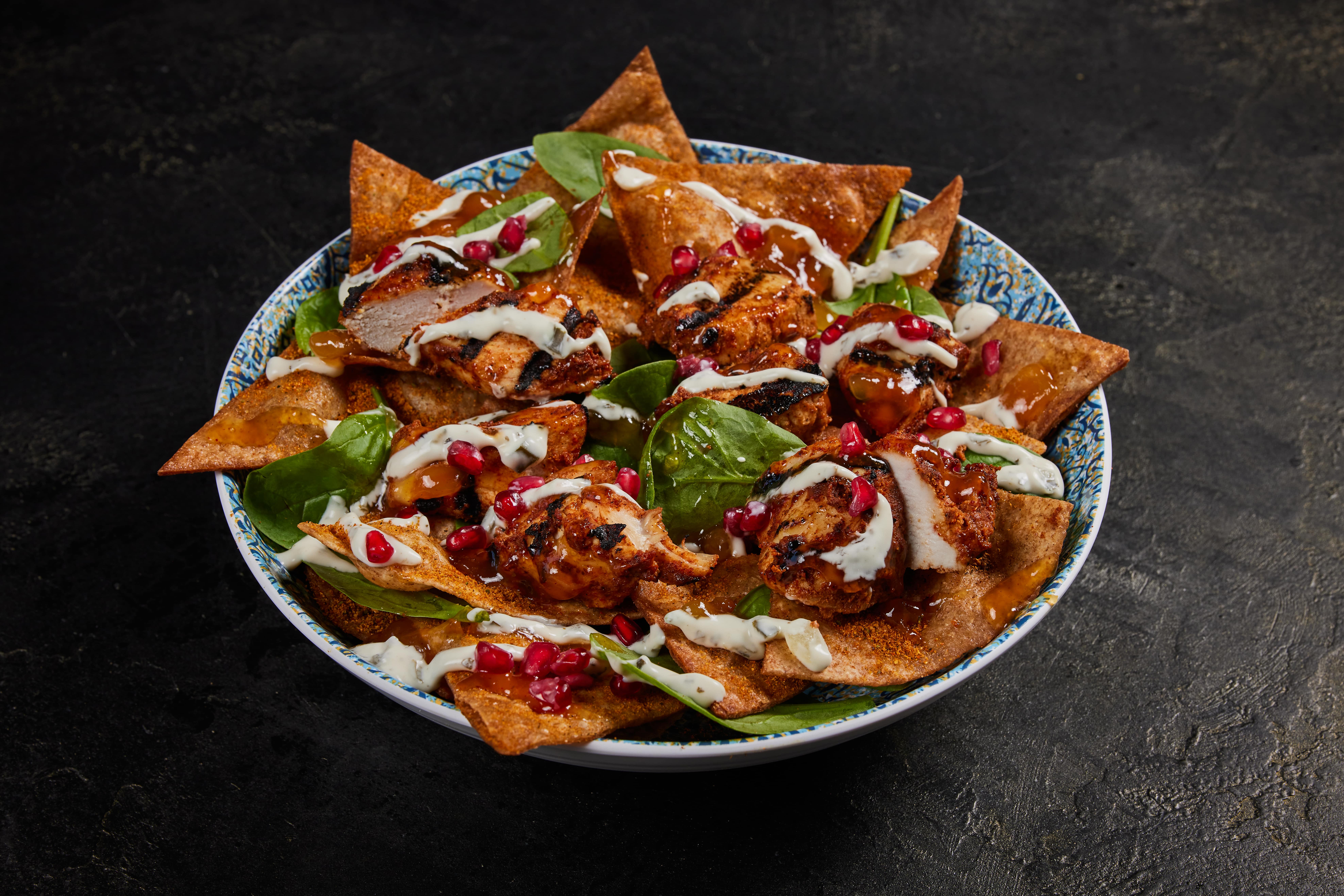 Consumer demand for flavour isn't something that is going to disappear, combining the latest flavour trends with familiar products is one way to make sure your consumers are satisfied. One of the latest emerging cuisines is Mexican. Mexican food is hugely popular and no longer is it only specialist food operators that benefit from this trend. Another advantage of Mexican food is that it is so customisable, whether you are a Restaurant or a Pub & Bar you too can benefit. Whether it's a plate of Nachos or a Taco consumers love Mexican Food! A Cheeseburger Taco for example uses all the ingredients of a Cheeseburger but served in a different way, all wrapped up in a flour tortilla. Take the humble Burrito it is rare to find one that is filled with just beans, rice, and beef. Nowadays there are no rules, anything can go in a Burrito from Avocados to Zingy chicken. We have created a variety of recipes to inspire you, Our Fish Chip Burrito is a classic take on the popular dish or looking for something new try our Korean BBQ Chicken Burrito.
How world flavours are changing dining out experiences for consumers
Flavour is more than just a sensation; it's a gateway to a world of experiences, a passport to cultural exploration, and a key to unlocking the hidden depths of the culinary universe. It's the harmonious blend of taste, aroma, and texture that awakens our senses, bringing joy, memories, and a sense of connection. In a world where we often rush through our meals, it's time to pause and savour the kaleidoscope of flavours that surrounds us.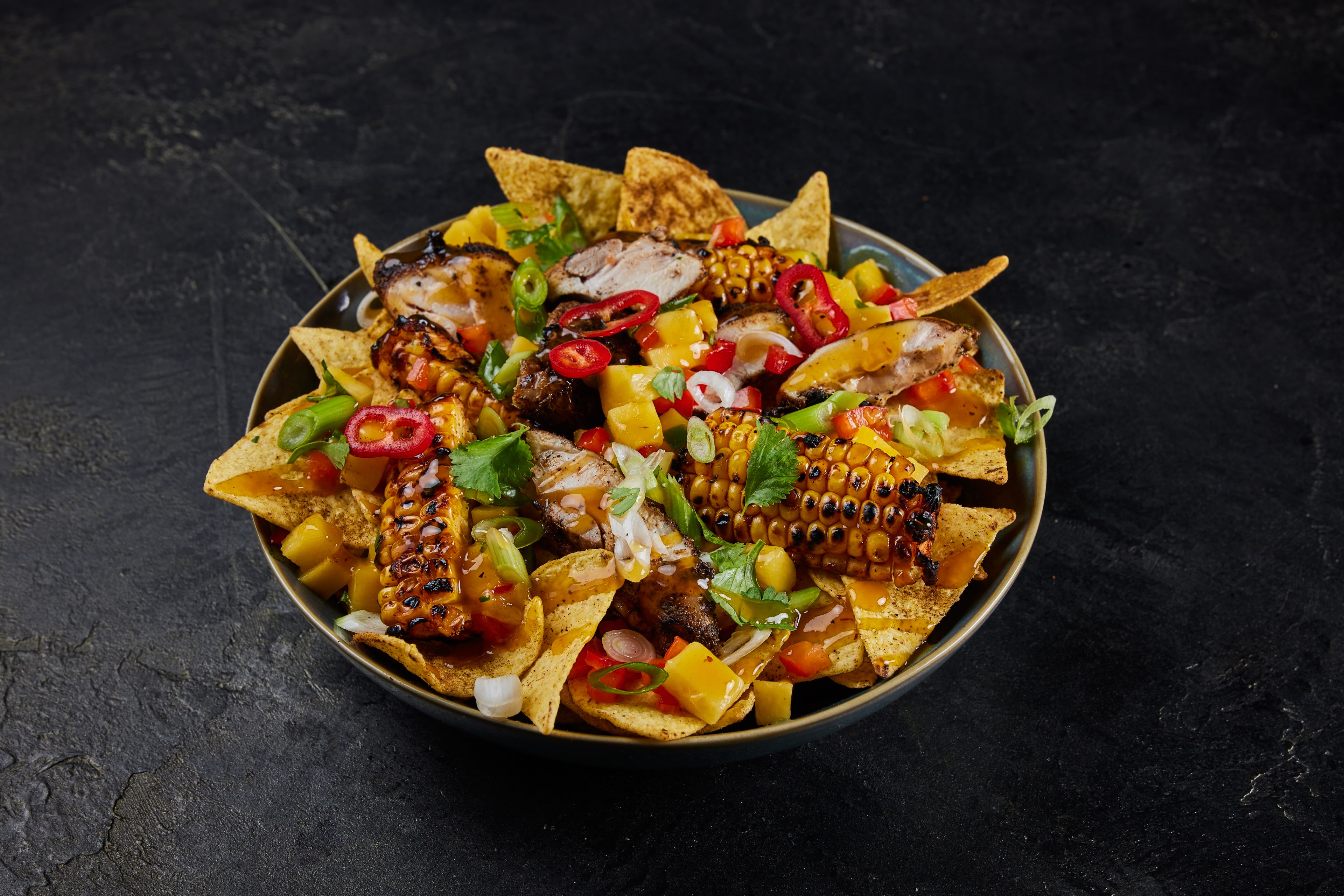 Korean food is another popular world flavour trend*** that has been on the rise in recent years, and several factors contribute to its widespread appeal. Korean cuisine is known for its distinctive and bold flavours. Dishes often combine a variety of tastes, from spicy and savoury to sweet and umami. Iconic ingredients like red pepper, garlic, ginger, and soy sauce add depth and complexity to the dishes. Korean pop culture, including K-dramas and K-pop, has contributed to the worldwide fascination with Korean culture, including its cuisine. Many people are eager to try the foods they've seen in their favourite shows. K-BBQ Fries are another easy way of providing the familiar in a new and different way.
Caribbean food has also gained traction in the UK*** for a variety of reasons, The Caribbean's climate and geography provide an abundance of fresh, tropical fruits and vegetables. The use of these fresh ingredients enhances the overall quality and taste of Caribbean dishes. It is also very versatile the cuisine is adaptable and accommodates various dietary preferences. Whether you are a meat lover, vegetarian, or vegan, you can find dishes that cater to your tastes. A Jamaican me hot burger for example uses a hybrid burger, which is 50% meat and 50% vegetables perfect for those who are looking to reduce their meat consumption and costs.
The history of Santa Maria foodservice
At Santa Maria, we have been a pioneer in flavouring since 1911, it started as a little spice shed in Gothenburg Sweden. Since then, we have travelled several laps around the globe to find new flavour experiences. We have tasted everything that has come our way. We are proud to offer you a wide range of Tortillas, Tortilla Chips, Spices, Sauces, and accompaniments. We constantly evolve our products and recipes to provide great taste and the best quality. We take pride in knowing we are experts of flavour.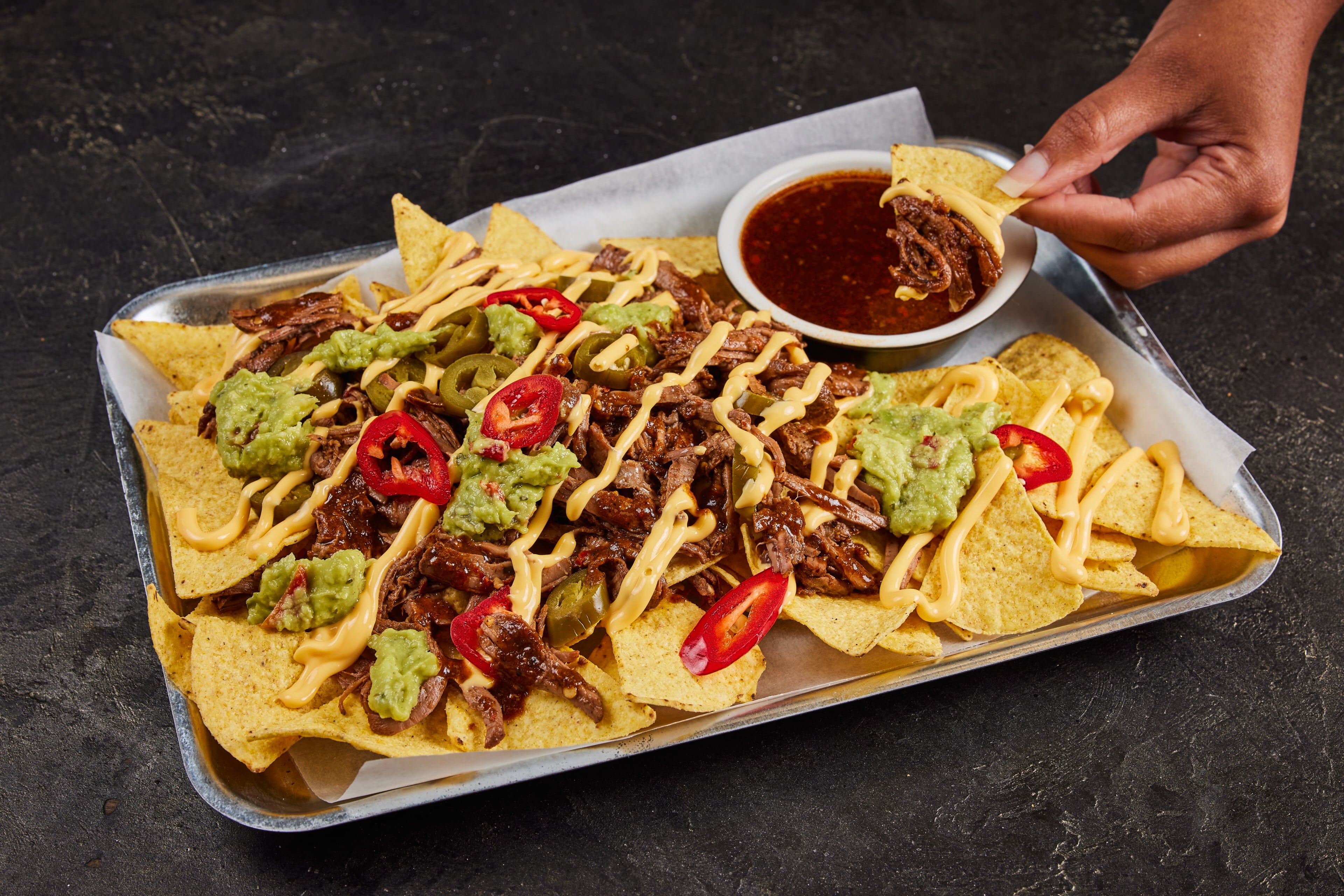 Whether it's products with authenticity – like tortilla wraps made from corn rather than wheat, dishes that provide theatre and a chance to share with the world via social channels – like indulgent loaded fries - or interesting new ways of serving such as trash can nachos – consumers are demanding something extra – more than just the old norm – how do you elevate your proposition, provide more wow and perceived value?
How to create quick and simple diverse dishes that elevate your offering?
Take the Classic Nacho dish for example, a dish that features on 74% of OOH Menus**** it is increasingly important to stand out. It is no longer acceptable to cover chips in grated cheese and call them Nachos. Nachos are so much more! They are the perfect indulgent treat that should be made with the highest quality ingredients. At Santa Maria All our products go through vigorous testing, a process that brings you the benefit of consistently high-quality, flavourful products in every pack. Whether its our Avocado slices that are picked and frozen immediately, or our Tortilla Chips that are baked over an open flame rather than fired. Santa Maria has a full range of products that can ensure you offer the best quality Nachos around.
That's why we have created our Nacho concept, whether you are looking to add Nachos to your menu or have Nachos but are looking for alternative flavours and ways to serve this concept is for you. The Nachos concept is a range of recipes designed to take the Nacho plate to the next level.
Whether it's taking the classic recipes and serving it in a different way, or preimmunising Nacho plate by combining it with world flavours. Our range of World Flavour Nachos will attract any consumer looking for twist on this classic dish whether it's the K-Nachos – using our Korean BBQ sauce or our Sunshine Nacho plates which as all the fresh flavours from the Caribbean.
But don't worry, all the recipes are operationally simple and made in 3 easy steps.
1. Base, 2. Toppings, 3. Garnish. It really is that easy anyone can do it.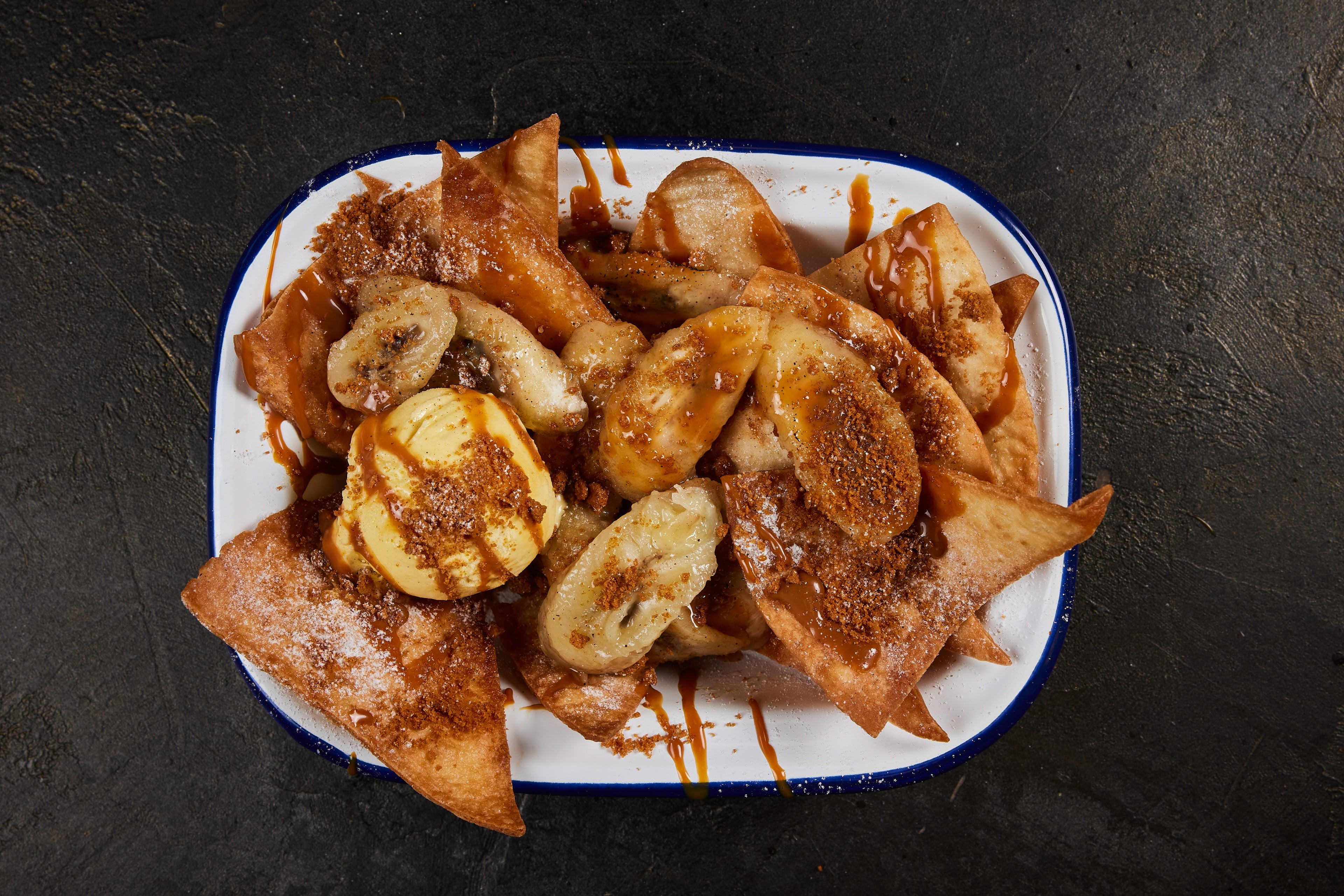 Lots of the Nacho recipes uses our range of spice blends. Our seasoning isn't just for flavouring the protein, but they can also be used to season the Tortilla chips. They can also be used for spiking salsa and mayonnaise; the possibilities are endless. The Santa Maria spice blends go through the same vigorous testing as the rest of our products but have the additional benefit of being pre-mixed. Chefs do not need to spend time weighing and mixing spices together. With our convenient Tetra-Paks the seasoning is ready to be used meaning that there is consistent flavour in every dish
Interested in finding out how you can elevate your offering using our Nacho concepts/recipes? Get in touch here with us now so that we can help grow your business.
*Source: Circana Week 30 & 32 Update2023 & Statista
**Source: NPD Group: Q2 Key Measures
*** Source Lumina Intelligence Dec 2021
**** Lumina Intelligence, Eating & Drinking Out Panel, Menu Tracker, October 2022
Santa Maria UK Ltd ∙ Nimbus House, Maidstone Road ∙ Kingston, Milton Keynes, Bucks, MK10 0BD