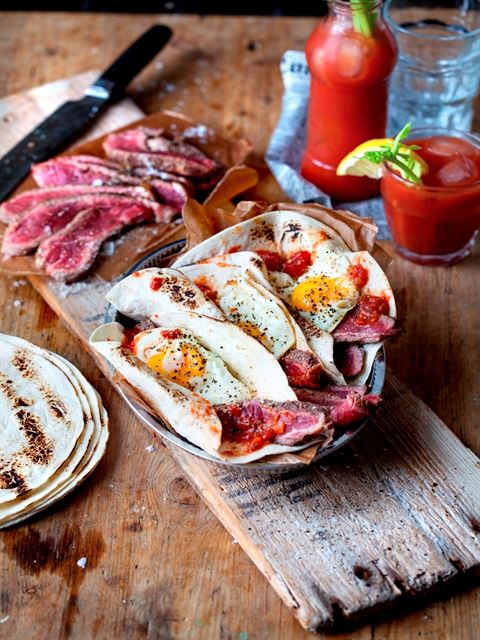 Rebooted breakfast is full of beans
We've always been a champion of the hearty breakfast here at Santa Maria Foodservice. And it seems we're not the only ones. The most important meal of the day is muscling in on the out of home eating market.
In fact, breakfast is the fastest growing meal part, with 50% of consumers having eaten out for their first meal of the day, up 2% in a year*. And we found that brekkie is growing in popularity on the street food trail too (read more in our report "What's next in street food?").
Lunch and dinner have always typically offered the lion's share of profit. But now, UK operators are waking up to the useful extra meal part breakfast and brunch offer. And their menus are reflecting the shift, with cooked breakfasts and all day breakfasts on the rise, and breakfast pots an emerging trend.**.
But the early hour doesn't mean subdued flavours. After all, a breakfast of champions shouldn't be meek in the flavour stakes. Consumers are developing a taste for punchy world flavours from Mexican breakfast tacos to Moroccan spicy eggs. Smoky chorizo is proving a popular alternative to the traditional breakfast sausage, and sriracha sauce perks up the humblest of baked beans.
Operators that experiment with their flavours reap the rewards. So how about jalapeño scrambled egg, breakfast salsa tortilla, or triple pepper egg toast? It's easy to pep up your breakfast menu and give your customers the flavours they want in the morning – check out our range of spices and sauces, and recipes to give a kick start to your breakfast menu.
Follow us on Twitter and Instagram @SantaMariaFSUK to read all our latest insight and blogs.
Santa Maria UK Ltd ∙ Nimbus House, Maidstone Road ∙ Kingston, Milton Keynes, Bucks, MK10 0BD