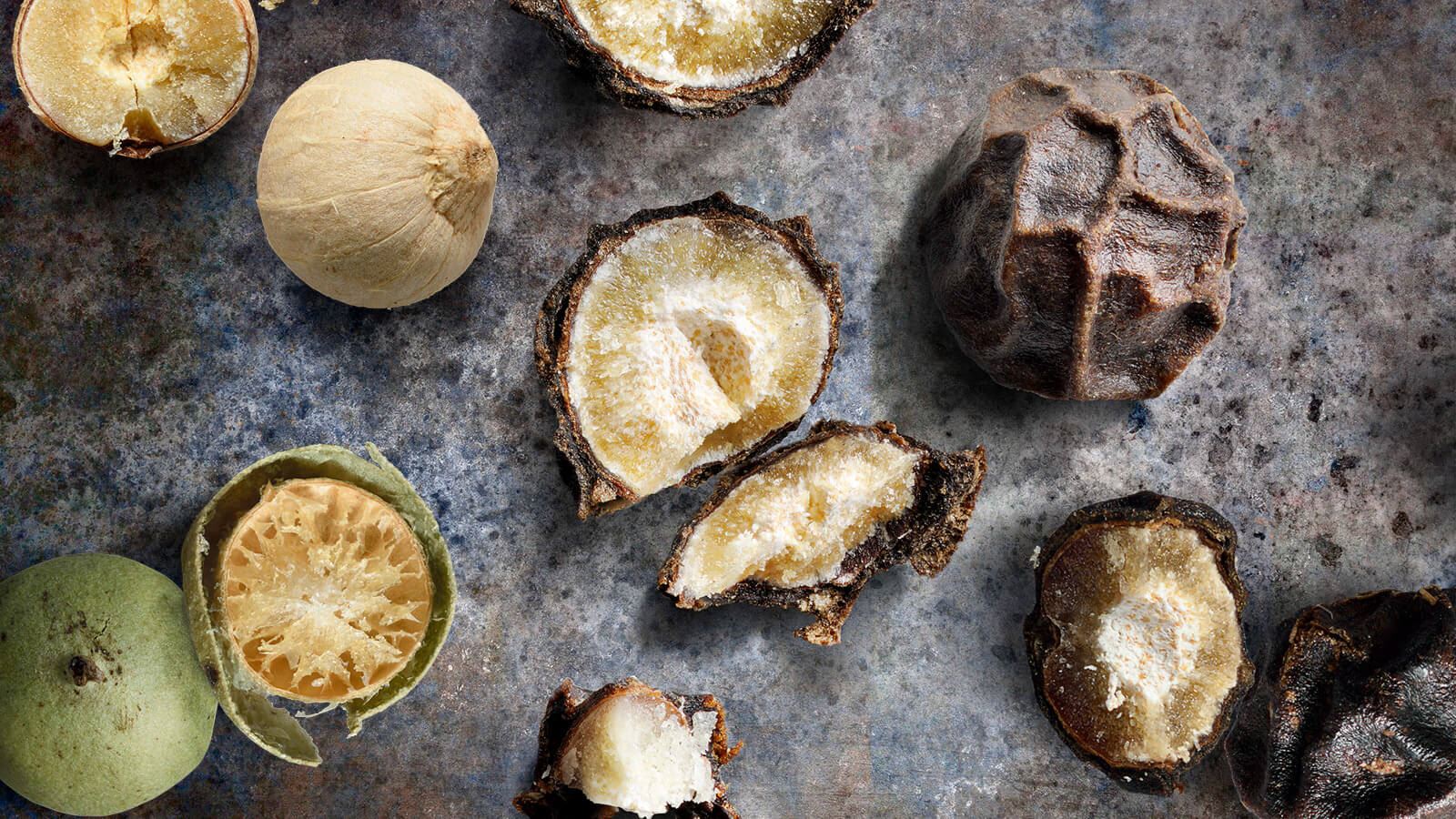 Tastes of Pepper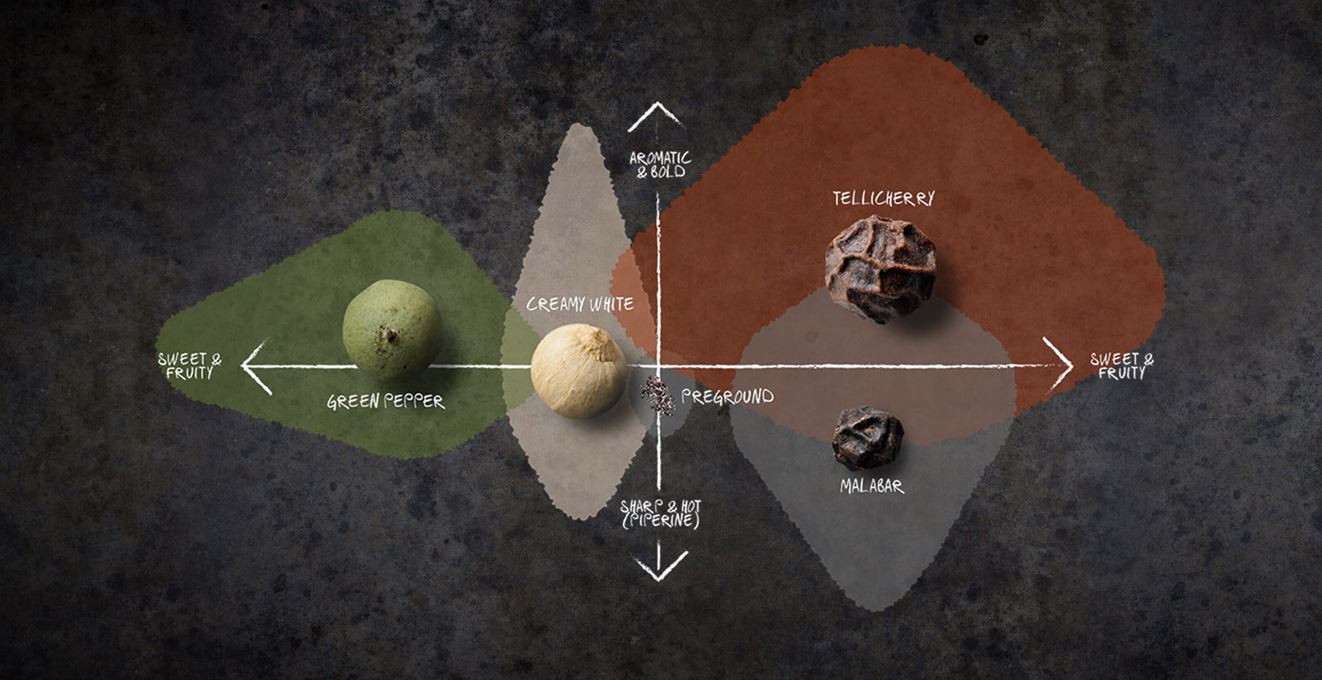 Pepper spectrums
Just like wine or oil, peppercorns get their name from their place of origin. And their territory – local soil and climate – has a huge bearing in shaping each pepper's flavour profile. It's why pepper is at its very best when paired with other regional ingredients and cuisines.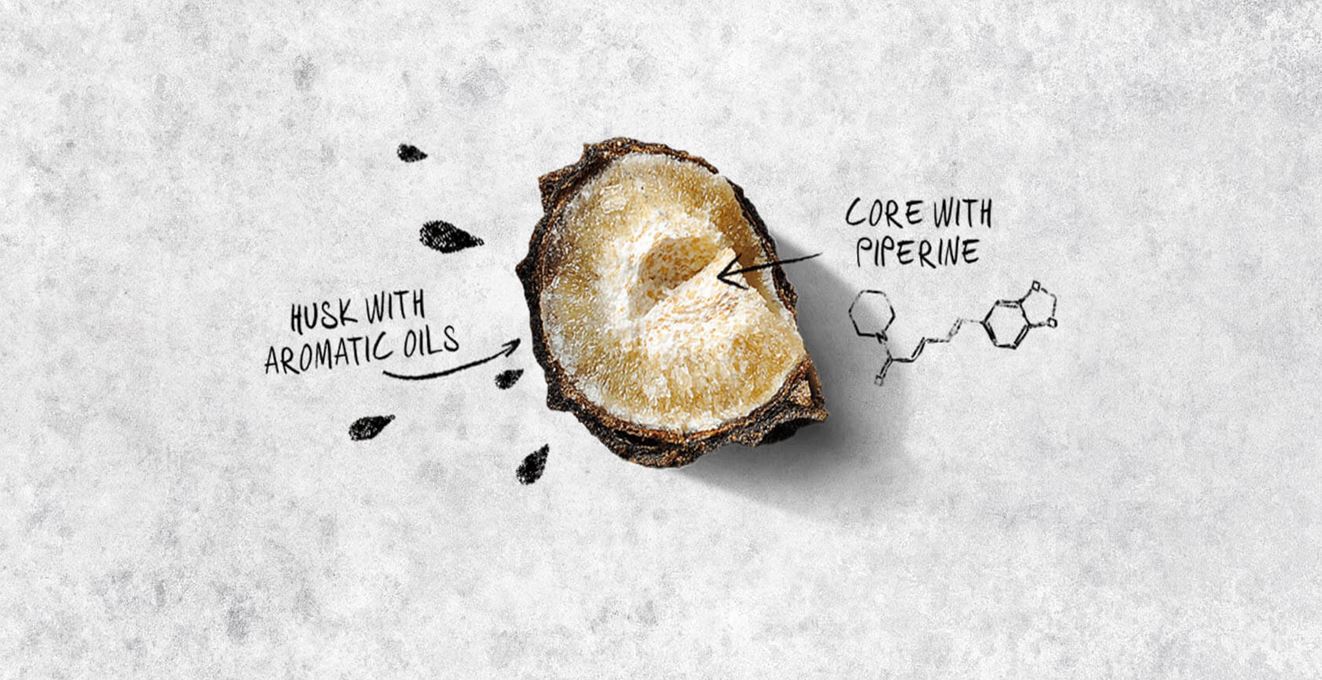 Pepper chemistry
We did say that pepper is a complex little berry. It owes much of its unique flavours to a chemical called piperine. Break through the husk of a peppercorn, where all the essential oils are found, and at its heart you'll find piperine.
All you need to know
Keep it fresh!
Whole black peppercorns will last up to three years stored in a tightly sealed container, but once ground they quickly lose their essential oils that lend flavour to the heat.
Buy in smaller quantities, rotate carefully and be ruthless about best before dates.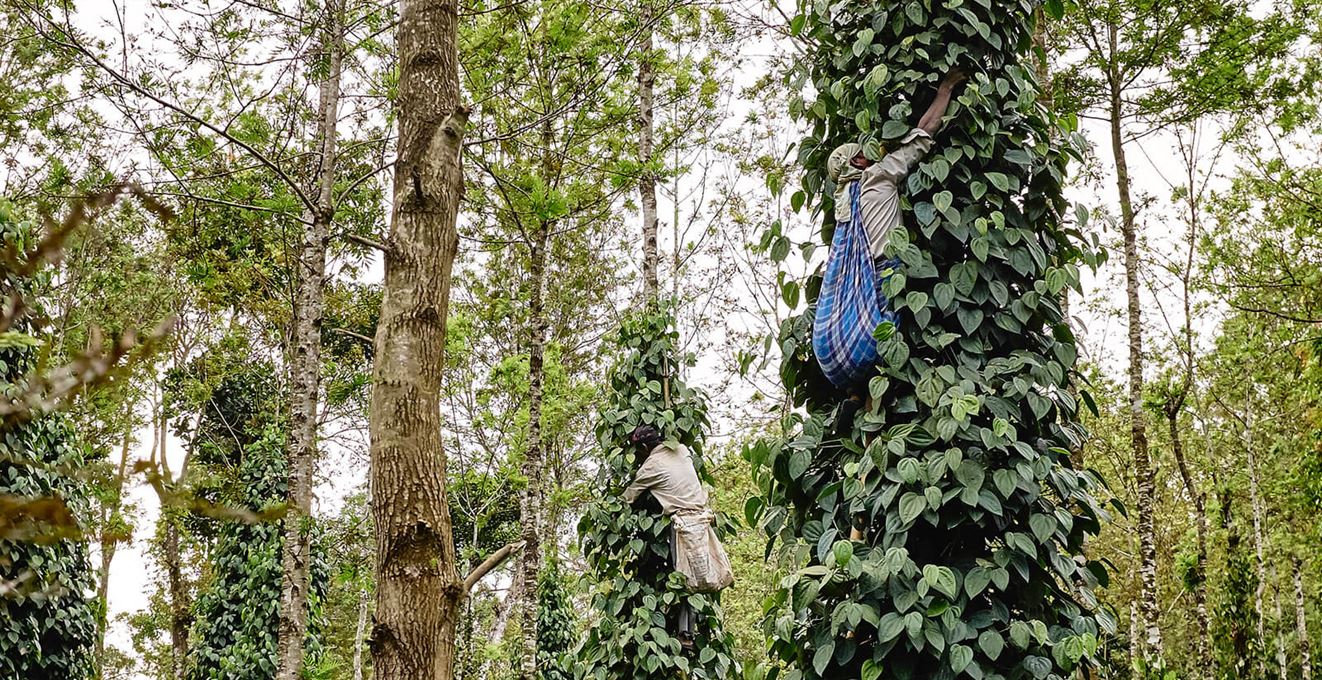 From farm to plate
Our Tellicherry pepper story is one of quality, provenance and, of course, flavour. Read on to see how you can bring it home to your meals.
Read more
Growing Tellicherry

Join us on a visit to our Tellicherry farm in India and see how the world´s best pepper is grown and harvested.

Growing

Harvesting

Processing
Our pepper
Only the best pepper is good enough for us.
Santa Maria UK Ltd ∙ Nimbus House, Maidstone Road ∙ Kingston, Milton Keynes, Bucks, MK10 0BD