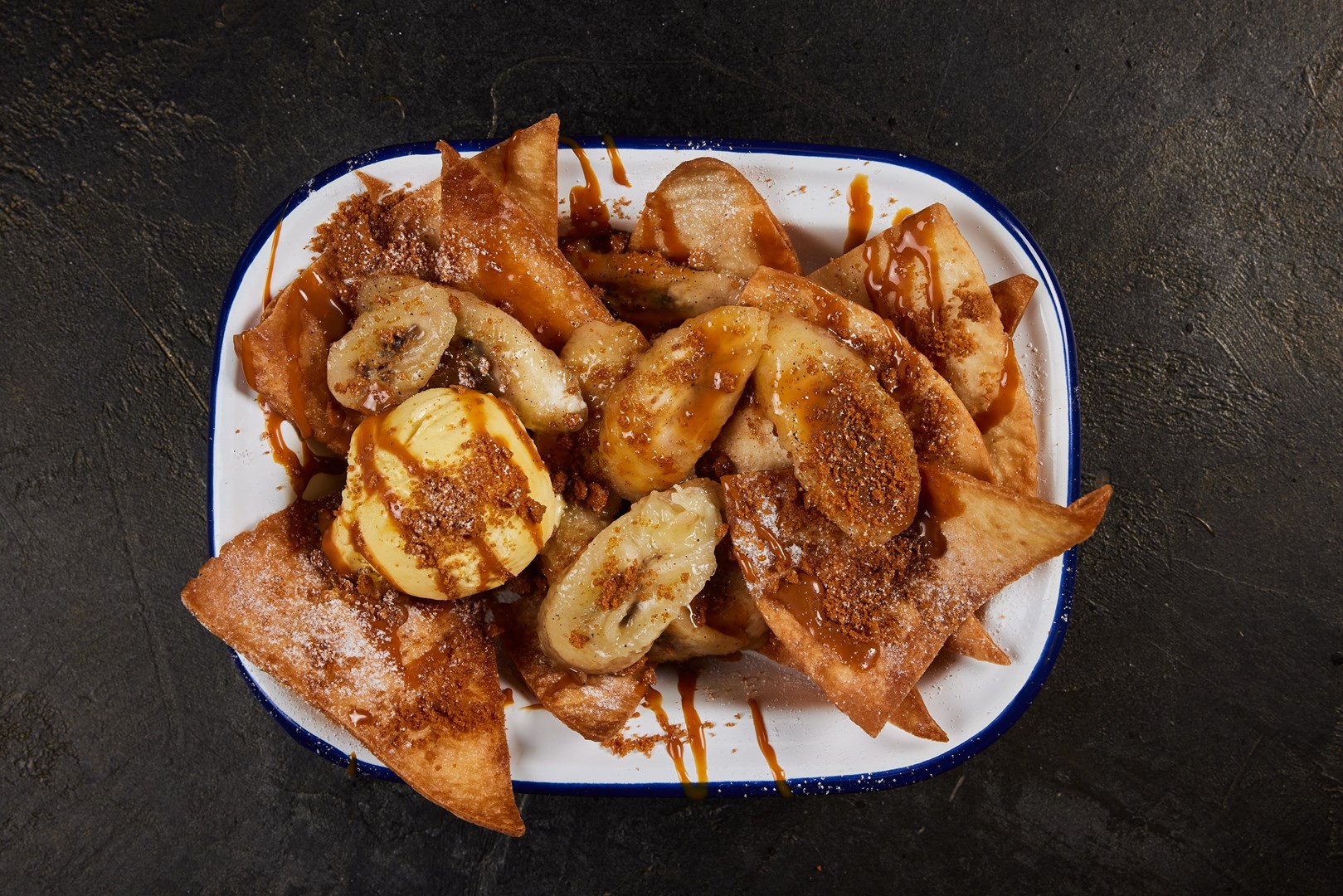 Sweet Banoffee Nachos
Na-cho average nachos with our Sweet Banoffee Nachos - a truly indulgent dessert sensation! Crispy homestyle tortilla chips, caramelised bananas, caramel sauce, creamy ice cream, and crushed biscuits create the perfect sweet and unique treat. Give this dish a go and turn the ordinary into the extraordinary!
How to prepare
Here are our 3 quick and simple steps to recreate this dish:
Once you have cut your tortilla wraps into 6 triangles and deep fried until golden, place warm Homestyle ​Tortilla chips in a bowl

Add banana and Ice cream.

Top with caramel Sauce and crumble biscuits dust with vanilla sugar.
Sweet Banoffee Nachos
100g Homestyle Tortilla Chips​

10g Crushed caramelised biscuit.​

Santa Maria Vanilla Sugar

101181 Santa Maria Ground Cinnamon

100g x 4921 10 ''Santa Maria Tortilla Wrap
Homestyle Tortilla Chips
​
100g x 4921 10 '' Santa Maria Tortilla Wrap

​

101247 Santa Maria Vanilla Sugar (to personal taste)

​

101181 Santa Maria Ground Cinnamon (to personal taste)

​

Cut Tortilla into 6 triangles and deep fry until golden, toss in Vanilla Sugar and cinnamon​
Caramelised Banana in butter and Vanilla Sugar​
Santa Maria UK Ltd ∙ Nimbus House, Maidstone Road ∙ Kingston, Milton Keynes, Bucks, MK10 0BD