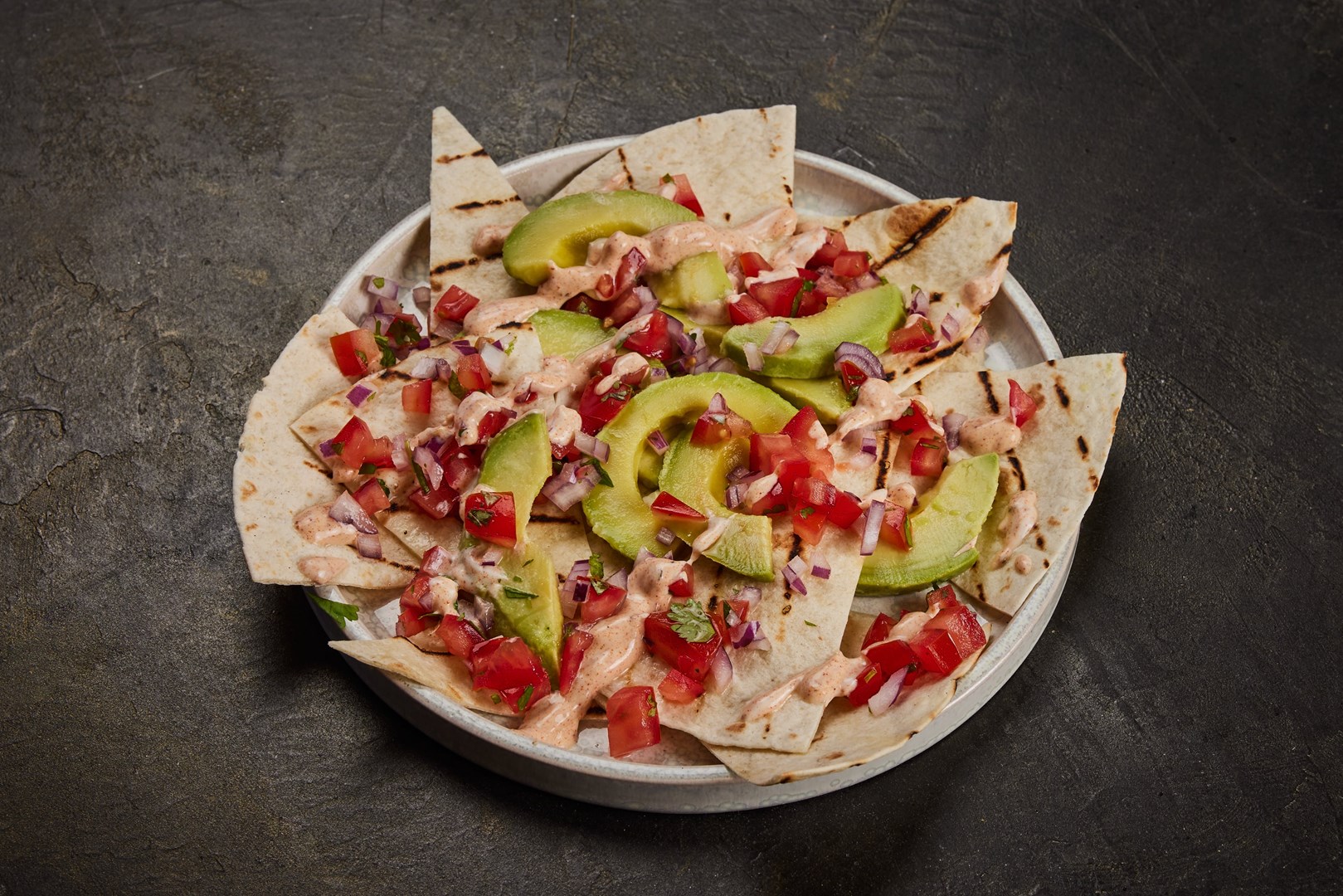 Skinny Nacho Plate
Experience the ultimate Skinny nachos with a delicious guilt-free twist on a classic favourite! Enjoy Homestyle Grilled Tortilla Wrap wedges that offer the perfect crunch. topped with zesty Fresh Salsa, light Fajita Yoghurt, and our fresh and tasty Santa Maria Frozen Avocado Slices.
Skinny Nacho Plate
Santa Maria Tortilla 10" 4500 g
Santa Maria Salsa Medium
yoghurt
coriander
Santa Maria Avocado Slices
tomato
lime
Santa Maria Fajita Seasoning Mix Mild
How to prepare
Here are our 3 quick and simple steps for recreating this dish:
1. Place warm Homestyle Grilled Tortilla Chips on a tray
2. Add the Salsa and Avocado Slices
3. Drizzle Fajita yogurt and garnish with Coriander
Skinny Nacho Plate
1 x Homestyle Grilled Tortilla Chips ​

50g Fresh Salsa​

50g Fajita yoghurt​

Coriander​

50g 4752 Santa Maria Frozen Avocado Slices

35g Tomato, ​

15g Red Onion ​

1 Lime​

Coriander.​
1 60g 49269 10" Santa Maria Tortilla Wrap
​
Chargrill Tortilla Wrap and cut into 6 wedges ​
Note:
Finely dice the Tomato, Red Onion and Coriander. Squeeze over the Lime. Salt & Pepper to taste. ​
5g 101263 Santa Maria Mexican Fajita Seasoning

​

Mix the Fajita Seasoning with Yoghurt
Santa Maria UK Ltd ∙ Nimbus House, Maidstone Road ∙ Kingston, Milton Keynes, Bucks, MK10 0BD