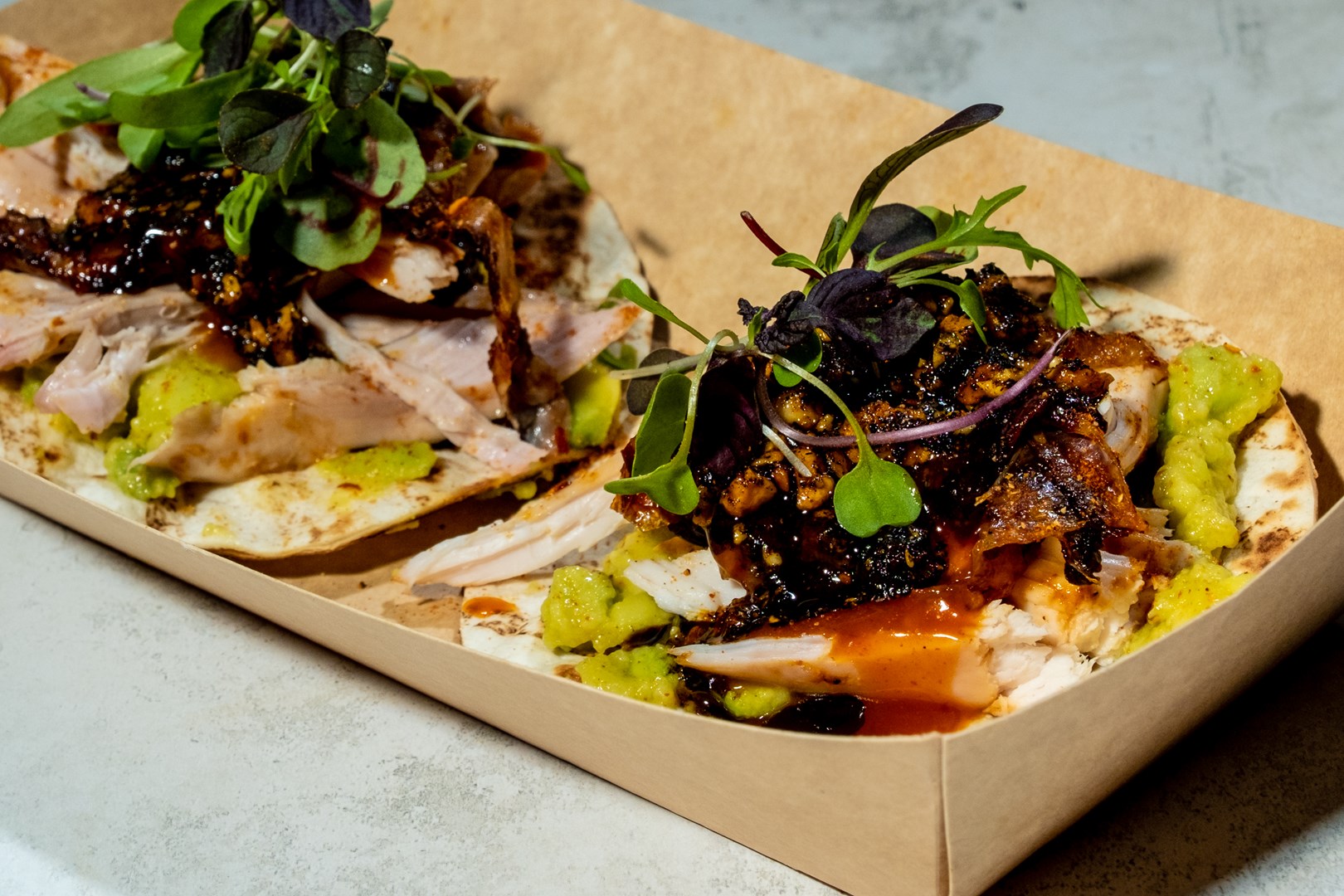 Salsa Maria Madness
These little tacos are so easy to prepare and will save you time using our Grill Mark Tortillas. Filled with Chicken, seasoned with our Steakhouse Rub. Smashed Avocado using our Frozen Avocado Slices & drizzled with Korean Style Sauce. This recipe is inspired by Jamie Tack's 'Salsa Maria Madness' dish.
How to prepare
1. Rub chicken thighs and Santa Maria Steakhouse Rub together.
2. Cook in the oven or smoke indirectly on the BBQ.
3. For the Salsa Matcha, dry roast all ingredients in a pan (1 tsp of Santa Maria Chipotle Paste, 1 tbsp of vinegar) then blend to a paste. Thin with a little water if required.
4. Cut the Santa Maria Grill Mark Tortilla into 5 pieces.
5. Mash the Santa Maria Frozen Avocado Slices and add Santa Maria Chilli Explosion to taste.
6. To prepare a 4'' Taco:
Take the Santa Maria Grill Mark Tortilla mini wrap
Add smashed avocado, chicken & salsa matcha and drizzle with Santa Maria Korean Style Sauce.
Squeeze fresh lime and add some salad garnish
Santa Maria UK Ltd ∙ Nimbus House, Maidstone Road ∙ Kingston, Milton Keynes, Bucks, MK10 0BD