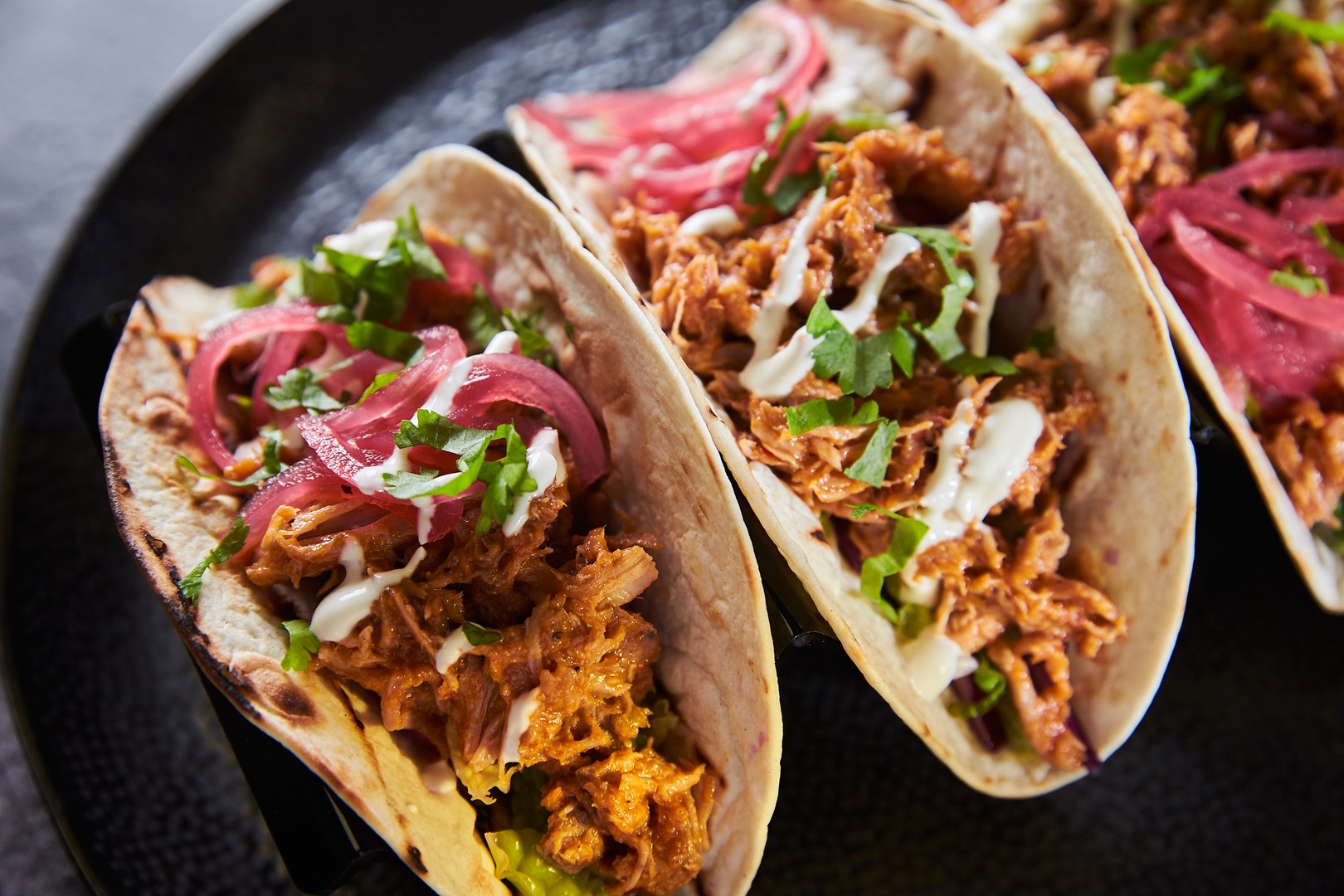 Pork Pibil Taco
Pibil is a traditional Yucatec Mayan slow-roasted pork dish from the Yucatán Peninsula. Preparation of traditional pibil involves marinating the meat in strongly acidic citrus juice, adding annatto seed, which imparts a vivid burnt orange colour, and roasting the meat wrapped in banana leaf. Don't worry no need for banana leaves here we have created this recipe so it's easy to use. Perfect for a Restaurant.
Pork Pibil
1500 g Onion
150 g garlic
10 tbsp Santa Maria Oregano 65 g
100 g Ground Annatto
1500 ml orange juice
1000 ml apple cider vinegar
15 kg Pork Shoulder
How to prepare
To make the marinade blend together the onion, garlic, oregano, ground annatto, orange juice, and cider vinegar
Rub into the diced pork shoulder
Marinate your Pork ideally overnight or for at least 4 hours.
Place in an oven proof dish
Add a dash of water
Cover with foil and cook at 140 ⷪc for 4 hours until tender
At least 15 mins before serving mix together your Pickling Spice and red onion
To build your Taco
Warm your Tortilla Wrap
Add the slaw
Add the pork pibil
Drizzle over the sour cream
Garnish with the pickled red onion
CHEFS TIP - Make your own Pickled Onion with our quick and easy Santa Maria Pickling Spice, simply mix with onion.
Santa Maria UK Ltd ∙ Nimbus House, Maidstone Road ∙ Kingston, Milton Keynes, Bucks, MK10 0BD