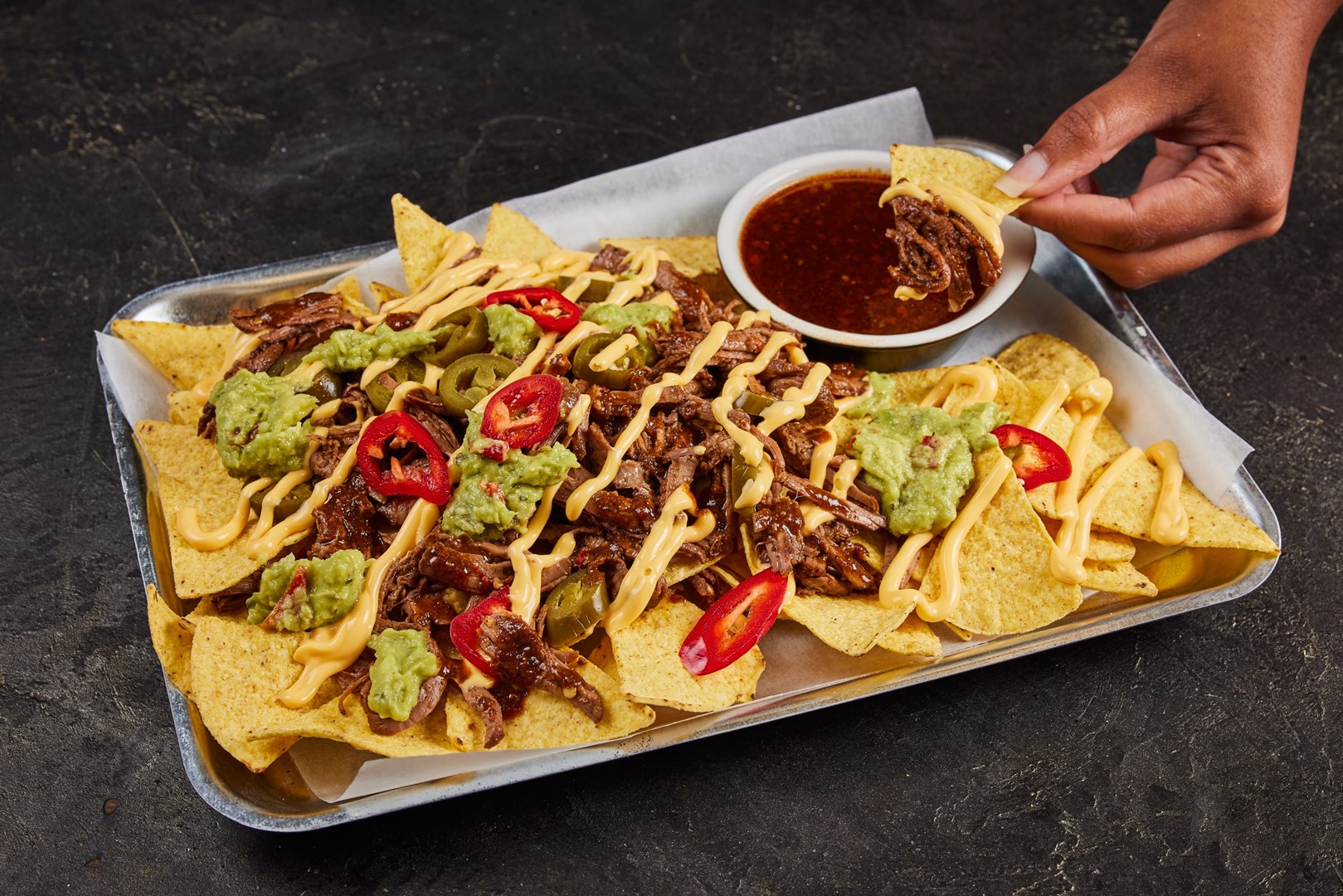 Birria Nacho Plate
Looking to introduce delicious new flavours to your menu? Birria Nachos are a mouth-watering flavour adventure you won't want to miss! Loaded with salted tortilla chips, tender Birria Beef, gooey rich cheese sauce, spicy jalapeños, creamy guacamole, and a hint of fresh red chili, these nachos are a flavour symphony that will tantalise your taste buds. Spice lovers and flavour explorers don't wait!
How to prepare
Here are our 3 quick and simple steps to recreate this dish:
1. Place warm Tortilla Chips on a tray
2. Add the Birri Beef and Jalapenos
3. Garnish with Guacamole, Cheese Sauce, red chilli and place a pot Birria Jus on the side.
150g 32105 Santa Maria Salted Tortilla chips.

​

60g 200725 Santa Maria Cheese sauce

​

40g 4757 Santa Maria Sliced Green Jalapeños

​

60 g 4919 Santa Maria Guacamole

​
For Birria beef:
Makes 1 portion​
4 g 101275 Santa Maria Rub & Dry Marinade Chilli

​

1g 101835 Santa Maria Oregano

​

1g 101263 Santa Maria Mexican Fajita Spice Mix

​
NOTE:
Add all the ingredients apart from the beef in a large stock pot and sweat for 10 mins. Simmer until the carrots are soft then add the beef. Place everything in the oven and cook at 140 0c for 5hrs until tender
Santa Maria UK Ltd ∙ Nimbus House, Maidstone Road ∙ Kingston, Milton Keynes, Bucks, MK10 0BD