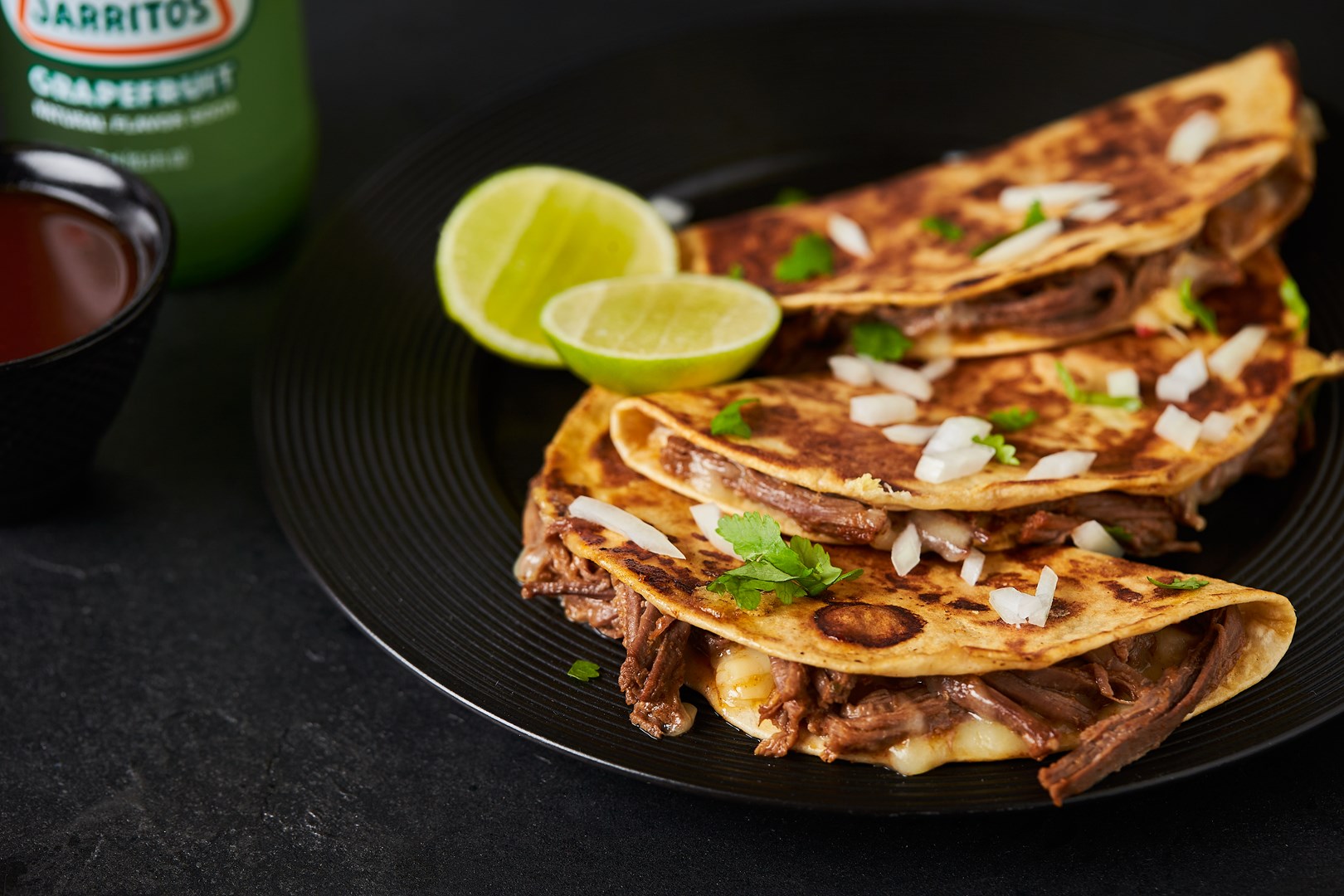 Birria Beef Taco
The Word Birria means 'exquisite savory dish 'and that is exactly what this recipe is. Birria Tacos are traditionally made from beef, the beef is slow cooked in a chilli sauce resulting in a fall apart tender mouthwatering beef filling making it the ultimate comfort food. The consommé can then be used to make a dipping sauce. Making this Birria beef Taco the most indulgent Taco recipe we have. Perfect for Food-to-Go and Food Trucks.
How to prepare
Add all ingredients apart from the beef in a large stock pot and sweat for 10mins.
Simmer until the carrots are soft, then add the beef.
Cover with foil and cook at 140 ⷪc for 5 hours until tender, then shred
To build the taco fill a wrap with the cheese and beef
Fold in half
Fry in a pan with some oil until golden and the cheese has melted
Garnish with onion, coriander, and lime and Chipotle Sauce
Pour the jus from the stock pot and serve on the side
Santa Maria UK Ltd ∙ Nimbus House, Maidstone Road ∙ Kingston, Milton Keynes, Bucks, MK10 0BD