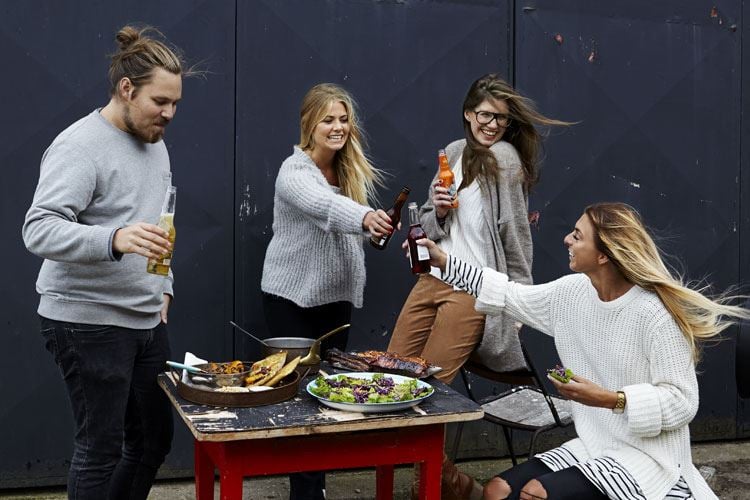 Looking to the horizon
Eating out in the UK is always evolving as innovative food concepts push consumers to be more adventurous, creating flavour seeking diners who are always on the hunt for the next big thing. Here are our picks from Horizons Annual Briefing on the top focuses for the remainder of 2016.
Eating out – we love it…
Eating out is back to being an ingrained part of our lives with Horizons reporting that national eating out figures have reached a four year high of 72%[1]. For younger diners, it's also central to their social lives, with eating out the new going out for many Millennials[2]. New restaurant openings have replaced new bar openings as the hotspots for savvy young people, keen to try the latest new offering.
They may be eating out more, but the average spend of diners is down, at £14.07 per visit[3]. This can be put down to the rise in quality casual dining outlets and street food markets that mean people can eat good food for less. 47% of Millennial respondents to the Age Cohort Report said they put off trying something new because of the cost[4], proving that price is a major factor in their eating out decision making.
Twist and shout
According to Horizons the pace of change is increasing rapidly, with new twists being put on old favourites to create a new age of hybrid dining. We've got posh kebabs, Asian burgers, gourmet mac 'n' cheese and Mexic-asian inspired vendors leading the way as they reimagine the old to create the new.
Staying power of superfoods
Superfoods aren't a new concept, in fact they've shown strong staying power. Menus that feature superfood dishes are trending up and despite the rise of the free-from trend, Horizons says consumers are more interested about what's 'in' their dish (healthy, nutrient dense ingredients) as opposed to what's 'out' of it (meat, gluten and dairy). Quinoa, avocado, edamame and pomegranate featured amongst the most popular superfood ingredients amongst consumers[5].
So it's not about reinventing the wheel, rather looking to appeal to diners' desires to eat more often for less, mixing up old favourites with exciting new twists and using superfoods to attract the health conscious consumer.
With the first quarter of 2016 done and dusted, how will these trends impact your menu for the remainder of the year?
---
Santa Maria UK Ltd ∙ Nimbus House, Maidstone Road ∙ Kingston, Milton Keynes, Bucks, MK10 0BD