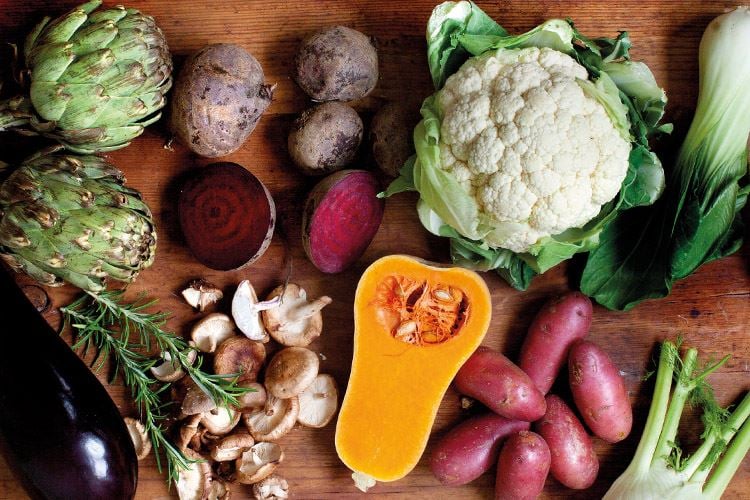 Kids eating trends from across the pond
Children can be picky, and for many parents it's a struggle to get them to consider anything beyond chicken nuggets and chips when eating out. However, a recent study out of the US has highlighted three kids' dining trends in the States, that show a generation of Millennial parents and their multicultural kids are shifting their preferences towards real food and adventurous flavours. This insight is useful for UK chefs and school caterers looking to update their kids' menu with trend led offerings.
Millennial Parents
We talk a lot about Millennials. We know they're cost conscious, and they're interested in local sourcing, seasonality and authenticity[1]. Millennial parents accounted for 42% of households with children in the US last year[2], and their attitudes to how they feed themselves are reflected in how they feed their children.
Despite often facing a tight budget, the study found authenticity loving Millennial parents are willing to spend more on items they believe to be higher quality, and natural foods free of artificial ingredients also rate highly with them.
In the UK, 47% of people go to restaurants based on the quality of the food, and increasingly they want to know that the dishes they're eating have been made with sustainable, ethically sourced and traceable ingredients[3].
Our range of 12 organic 'hero' herbs and spices are EU organic and Fairtrade certified and help chefs create tasty, healthy meals for kids whilst satisfying parents' expectations for good quality ingredients.
Santa Maria's Oregano is part of our organic range and can help school caterers upgrade to the Silver and Gold Catering Mark as part of the Food for Life Catering Mark programme – not to mention it's so good it was awarded The Caterer Product Excellence Award for Best Accompaniment in 2015!
Multicultural Kids
Children now grow up in a world that's more multicultural, connected and diverse than ever before. Exposure to different cultures, backgrounds and ethnicities makes for a generation of kids with not just a multicultural outlook but also a multicultural palate, and as a result chefs can be much more adventurous with their children's menus.
Tapping into popular trends like street food offers a whole range of global flavour inspiration. Mexican tortilla wraps, tacos and burritos that kids can eat using their hands are always popular. And remember, spicy doesn't always mean hot - spices are a great way to add flavour and depth to meals, and kids love trying new things just as much as adults!
Chilli con carne beef is a popular Mexican dish that doubles as a great burrito filling. Mix in some of our Mexican Fajita Spice Mix and add to a warmed burrito stacked with vegetables and cheese for a delicious wrap that kids will love.
Real Food Movement
As global obesity statistics increase across the western world, improving the health and wellbeing of kids, and developing more nutritious products and meals for them, has become a major priority of operators looking to meet the expectations of increasingly health conscious consumers.
The 'stealth-health' movement – hiding healthy fruit and veg in child friendly food like pasta, pizza and wraps – is one way chefs in the US create healthy meals for kids. Not to bang on, but we're all about spices here at Santa Maria, and they are a great way to make vegetables more appealing to younger taste buds.
Carrots, potatoes and sweet potatoes thinly sliced, and seasoned with our
Santa Maria Roasted Garlic & Pepper grinder make awesome veggie crisps when baked for 10 minutes on a high heat. Quick and easy, they're a healthy alternative to traditional chips that still pack a flavour punch to keep the kids happy.
As picky as kids can be, creating interesting and appetising menus for them doesn't have to be tricky. Stick to the same rules that work for adults – flavour, authenticity, variety and quality – to serve up dishes that satisfy the health concerns of parents and keep kids happy and full. It's a win-win for everyone!
---
[1] Santa Maria Foodservice Age Cohort Report 2015
[3] M&C Allegra Menu & Food Trends Report 2015
Santa Maria UK Ltd ∙ Nimbus House, Maidstone Road ∙ Kingston, Milton Keynes, Bucks, MK10 0BD