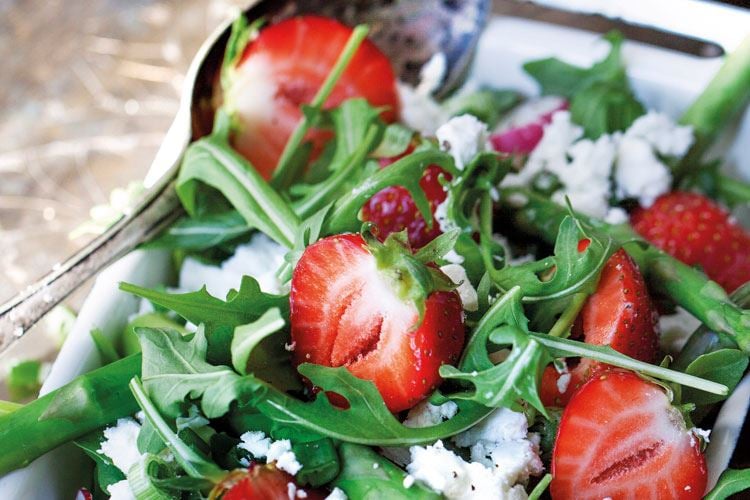 Flex-vegi-vegan: Meat-free fodder in London
Whether it's flexitarians, vegetarians or full blown vegans, non-meat eaters are growing in numbers these days and London menus are being influenced accordingly.
Health, environmental, ethical and financial factors have seen a rise in people moving away from meat, with the most up to date figures estimating over 1.2 million people in the UK are vegetarian[1]. Technomic predicts that 2016 will see providers focusing more on vegan and vegetarian diets, and those who fully embrace the move will have ample opportunity to broaden their customer base[2].
Flexitarianism is a food ethos best described as 'less meat, more vegetables' and is the easiest to adopt for those new to meatless munching. Detox Kitchen, a healthy food delivery service, is set to open 10 London delis in the next three years. The brand already has two in Soho and Fitzrovia and their menus are bursting with plant-based goodness. Catering to time poor office workers who want to grab something healthy and head back to their desks, it offers vegetarian salads with proteins like chicken or fish as optional sides for those who can't do without. We like the sound of the miso aubergine and kale with apricot, tahini and coriander, and the sweet potato, red onion and soya lemon yogurt with honey pecans.
The percentage of menu space occupied by vegetarian offerings is growing, and some of them are so good the absence of meat barely registers. Kingly Court's posh kebab joint Le Bab does a BBQ paneer 'bab', combining deliciously roasted paneer cheese with beetroot puree, crispy onion, charred beetroot stem and curry mayo that'll make you forget kebabs ever involved meat.
Mexican is also perceived by many consumers to be a fresh and healthy food option, a view reinforced by the fact it can easily be adapted to meet vegetarian needs, without compromising on flavour.
Our very own Eimear Owens (Country Sales Manager - UK & Ireland) says: "A warmed tortilla topped with peppers, courgettes, sweet potato and our Mexican Salsa is a great meat-free option to appeal to the increasing number of consumers who are adopting flexitarian or vegetarian diets."
Good vegan food can be a challenge to create and even more difficult to find, unless you know where to look (hint - street food markets are a great start!). Rupert's Street is a sunny little food van that serves top-notch vegan food at markets all over London. It's joined at Camden Lock Market by Rawwwsome, Sonita's Kitchen, Pure Earth and Ala Turko Kebabs & Falafel who all cater for vegans.
Regardless of where you fall on the meat-free spectrum, it's always fun to try something new and we hope you'll enjoy our selection of London's tastiest meatless offerings.
If you're looking for more inspiration on how to make the most of the move towards meat-free eating, this very website is also great for vegetarian recipe ideas. Think deliciously seasoned roasted tomatoes and shallots on toast, Mexican vegetable soup with roasted sweetcorn and spicy root vegetable and cheese soup with roasted sunflower seeds.
Enjoy!
---
[1] www.nhs.uk/Livewell/Vegetarianhealth/Pages/Goingvegetarian.aspx
Santa Maria UK Ltd ∙ Nimbus House, Maidstone Road ∙ Kingston, Milton Keynes, Bucks, MK10 0BD