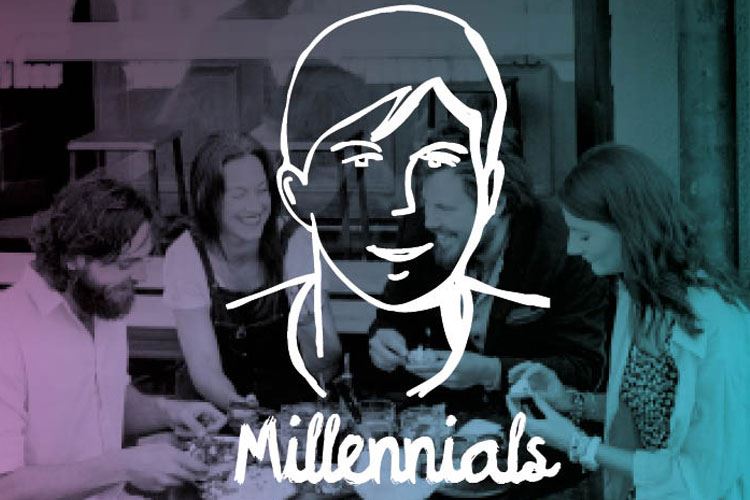 Breakfast, Millennials and burgers prominent in MCA's Top of Mind report
Here at Santa Maria we're constantly sourcing new information to fuel our search for innovative flavour combinations and taste concepts, in our mission to help operators satisfy the ever changing consumer palate.
One of our favourite industry resources is MCA (previously M&C Allegra Foodservice). They provide independent analysis and insight into the UK eating out and drinking market, including insight into the behaviours and attitudes of consumers. Combined with our own insight and commissioned research, they help us keep our finger on the pulse and we love them for it.
So, what have they been saying recently? MCA recently published their 'Top of Mind' report, highlighting the growth of breakfast, the impact millennial diners are having on the industry and the evolving burger boom…
According to MCA, breakfast is striding ahead of the rest of the market, with breakfast visits in 2015 experiencing a 7% growth, the largest day part growth across the foodservice sector.
Not to toot our own horn, but we've been a big fan of breakfast for a while now - so much so, that we created our very own breakfast concept – with a difference! Packed with recipes to make mornings memorable (and any other part of the day, for that matter), our exciting new options help chefs and operators reinvigorate their breakfast menus. Stand out from the crowd with waffles topped with cheesy scrambled eggs and bacon salsa, finished off with a generous grind of our Tellicherry pepper. Or tempt customers' taste buds with a classic blueberry granola and crème fraiche, topped with a sprinkle of our unique Cacao & Chili blend for a chocolatey heat kick.
With consumer demand for breakfast menu items rising from dawn to dusk, there's ample opportunity to diversify offerings and get creative, especially by serving up classics with a spicy twist click here to see our Breakfast Concept in full.
Eating out is fun at any age, but MCA's latest report shows that Millennials are making their presence known, with 25% of frequent diners in 2015 aged between 18 and 34[1]. These figures back up our own Age Cohort Report that found Millennials eat out three times more than War Babies. As well as eating out more, they're also eating differently. For younger diners, eating out has become the new 'going out', with MCA finding that 13.5% of dining experiences were get-togethers, or social engagements centred on food and trying the latest new trends with friends[2]. One third of Millennials say recommendations and foodie interests drive their menu choices, making Instagram and social media a powerful tool to get Millennials through the door and coming back for more[3].
Finally, the report delivered very exciting news for the burger lover in us all. 2015 saw the burger come head-to-head with the sandwich at lunchtime, with burgers coming out on top - 12.9% of lunches and dinners involved a burger last year[4]. No longer limited to fast food restaurants, burgers have had a gourmet makeover and the plethora of high quality offerings on the market have resulted in a burger boom. We recently covered the best burger offerings currently available in the UK which you can read in full here.
So there you have it, our highlights from MCA's Top of Mind report. As we only scratched the tip of the iceberg, you can read the full report here
---
Santa Maria UK Ltd ∙ Nimbus House, Maidstone Road ∙ Kingston, Milton Keynes, Bucks, MK10 0BD