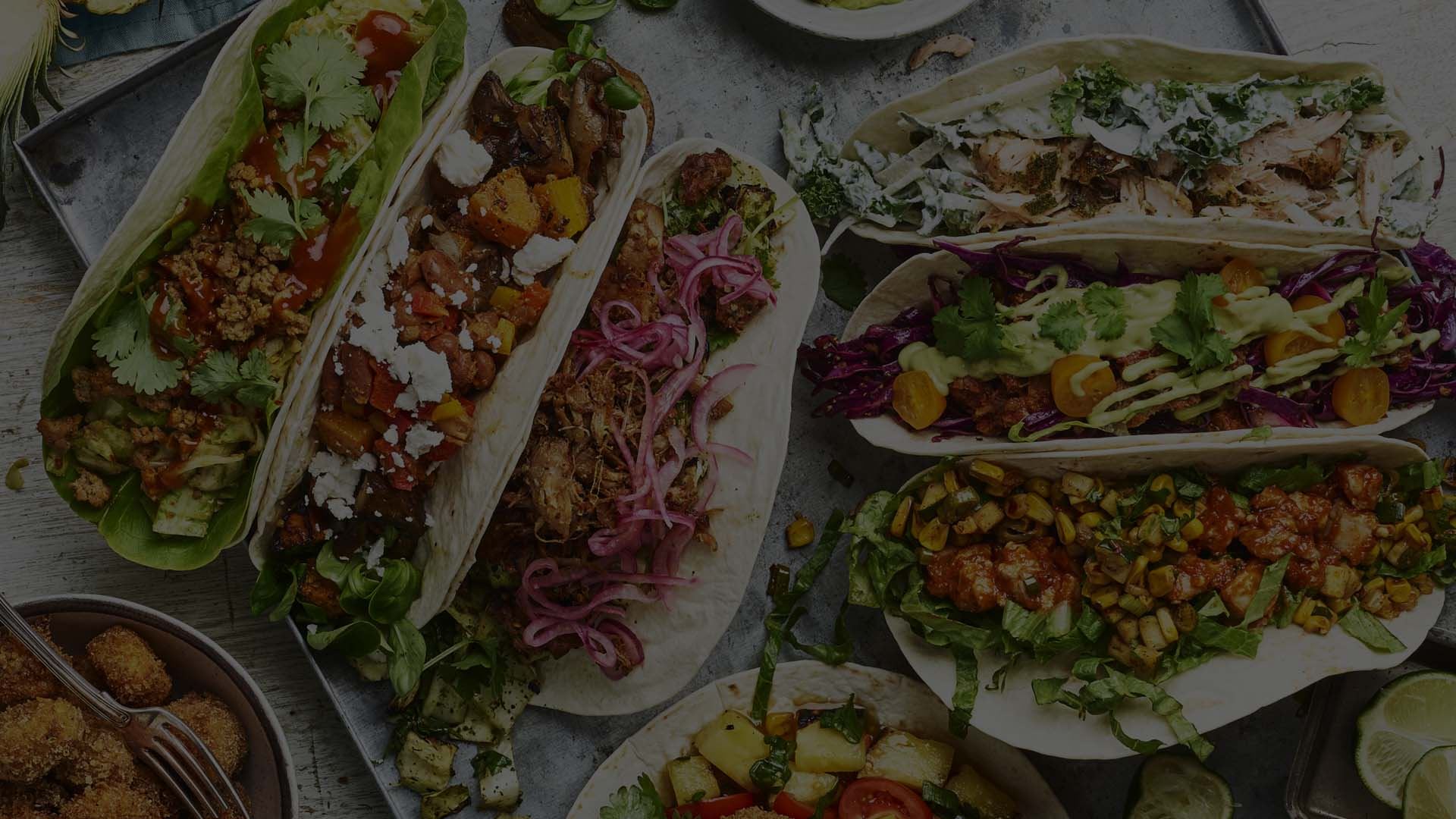 TACOS & TOSTADAS
Some of Europe's favourite dishes – all the way from Mexico and all the way from familiar to trendsetting.
Insights
Tacos have taken the Nordics by storm

Since the Tex-Mexican cuisine was introduced in the 90's, Nordic people have become true taco fanatics. In fact, it's the most popular weekend dish in Scandinavia* **.

Whatever-Mex keeps trending

There's Tex-Mex, Cal-Mex, Ko-Mex, Indi-Mex, even French-Mex*! These Mexican fusions keep popping up all-over the world. Obviously, the Mexican classics are truly inspiring.

Birria tacos are smoking hot

Genuine Mexican tacos made with rustic chile-laden stew are hot on social media. The dish is a top 5 food trend worldwide*.
Very likeable a la carte

The infinite combos of flavours, colours and textures makes tacos and other mexi classics so easy to love. They can be anything from trending insta-food to safe choices. What's your take?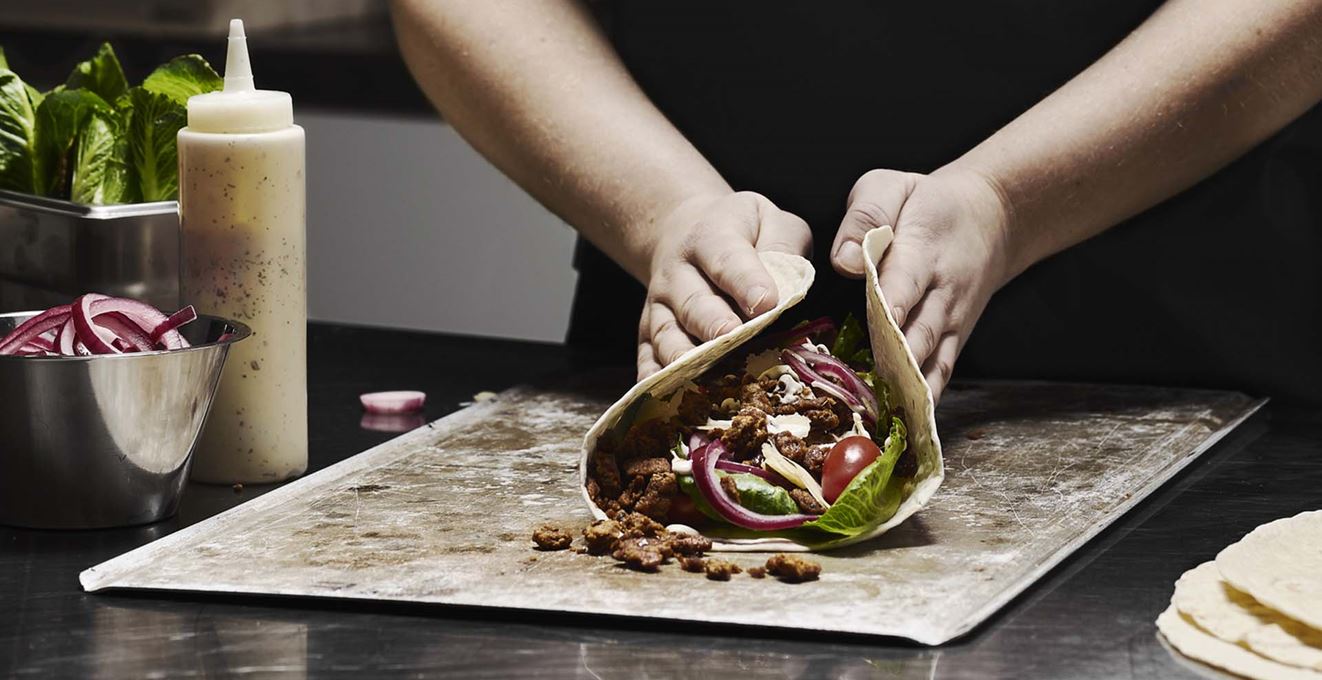 Tacos to the rescue
When you don't know what to do with your leftovers, simply put them in a taco or burrito. Is there a better way to reduce food waste while increasing profitability and developing the menu?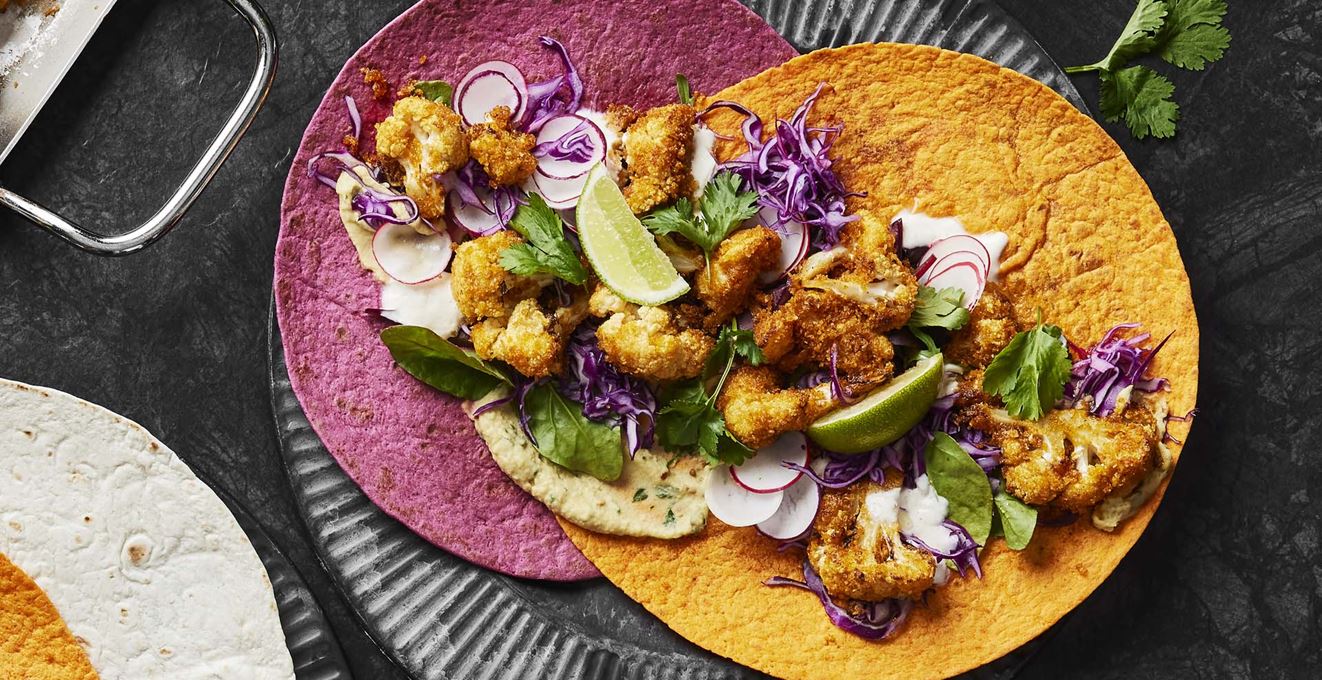 Put Insta-friendly food on the menu
Since people are increasingly choosing what to eat based on the visual appeal of the food, these naturally eye-catching tortillas add a lot of value – for your place and for your guests. They give you Insta-friendly dishes that make photos stand out in the social media feeds.
Perfect buffet food

A major reason for the success story of tacos is the opportunity of being involved, trying new combos and putting your own favourites together. That makes it the perfect food for a buffet.
Highway to profit
Tacos means good food, easy preparations and low cost. You don't need any expensive ingredients to make a couple of Chicken Tacos L.A. style, but you can easily charge about 10 euros for them.
The right tortilla for the job
6" Tortilla

Use the mini tortilla to make the lovely little tacos you find in Californian food trucks or Mexican street kitchens. It can also work as a thin base for small pizzas that are perfect bar snacks, starters or kids' dishes.

8" Tortilla

The 8-incher is perfect for chimichangas or taquitos. This tortilla is also a great option for small quesadillas served as sides with soups or stews. You can easily turn it into a crispy shell or an edible bowl by baking the tortilla in the oven.

10" Tortilla

This is the way to go when making wraps, such as Asian summer rolls. The 10-inch tortilla also comes in handy when making snack and starter compatible pinwheels. Other ways of using it are straight up as a side for a genuine birria or as a base for a pizza roll.

12" Tortilla

The grand 12-inch tortilla is a great shortcut to a Turkish lahmachun or a folded pizza slice.It is also the perfect choice for a classic burrito, preferably cut it half to show what's inside of the amazing creation.
Santa Maria AB ∙ Argongatan 2D ∙ Box 63 ∙ 431 53 Mölndal