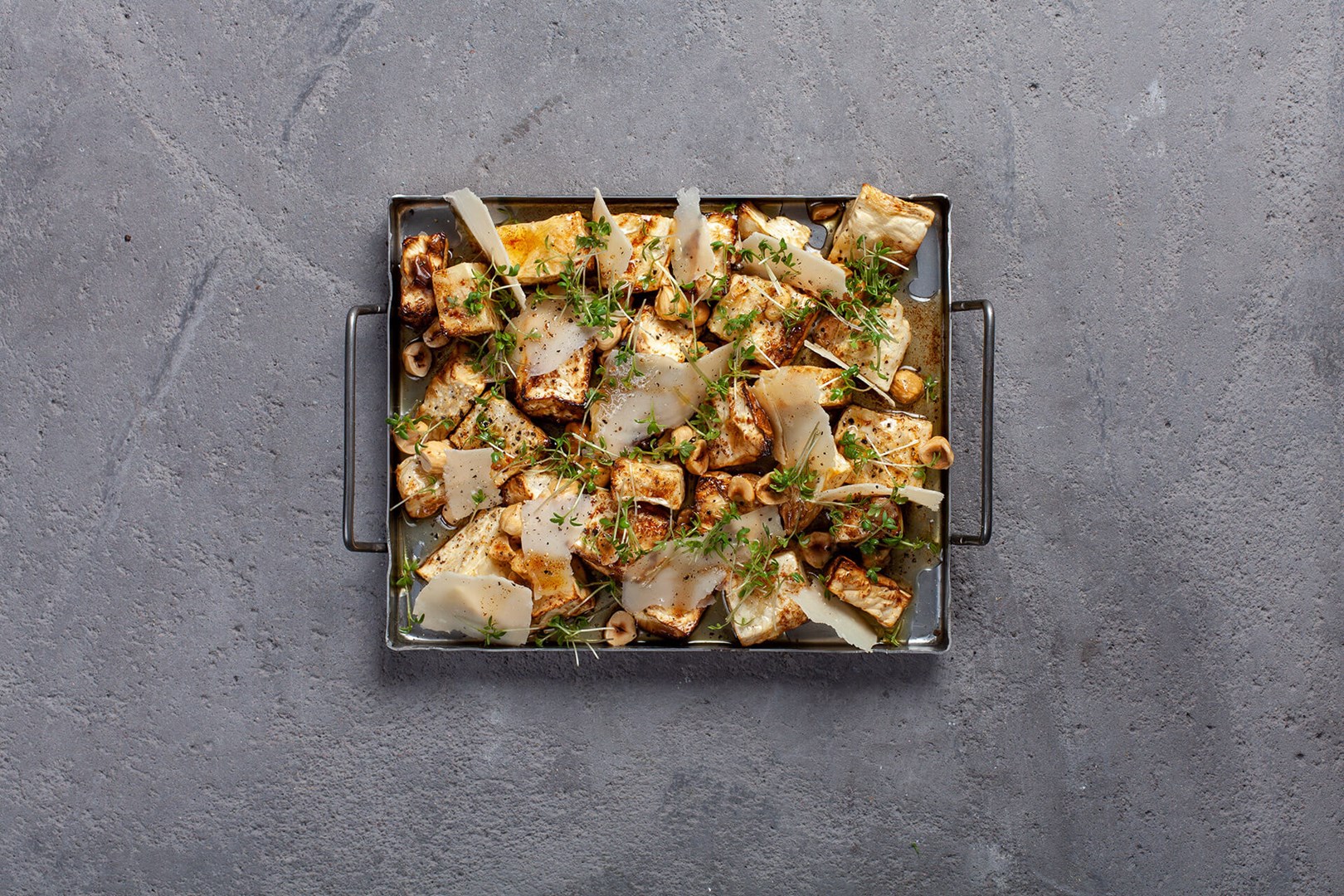 Roasted celeriac with parmesan & browned garlic butter
35 Mins

8 Ingredients

Mild
This simple dish is pure magic! Umami rich oven baked celeriac, topped with browned garlic butter, parmesan and roasted hazelnuts. Serve as an appetizer, on the buffet table or as a really good accessory.
Ingredients
1 pc celeriac
4 tbsp rapeseed oil
1 tsp salt
100 g butter
1 tbsp Santa Maria Garlic Paste
1 dl hazel nuts
1.5 dl shaved parmesan
1 box cress
How to prepare
Set the oven to 220 ° C.
Peel the celeriac, cut into slightly larger irregular pieces and mix with rapeseed oil and salt.
Put the celeriac on an oven tray with baking paper and fry in the oven until it has a nice even color and is soft in the middle. It takes about 20 minutes.
Remove the celeriac from the oven and lower the temperature to 150 ° C.
Brown butter in a saucepan while stirring, add garlic paste to the end. The butter is ready when it begins to foam and has a golden color.
Roast the hazelnuts on a plate in the now 150 ° C hot oven until the nuts get a smooth fine color. Roughly chop and set aside.
Shave the parmesan and cut the cress. Add some freshly ground blackpepper.
Santa Maria is a part of the world food and flavouring division of Paulig group