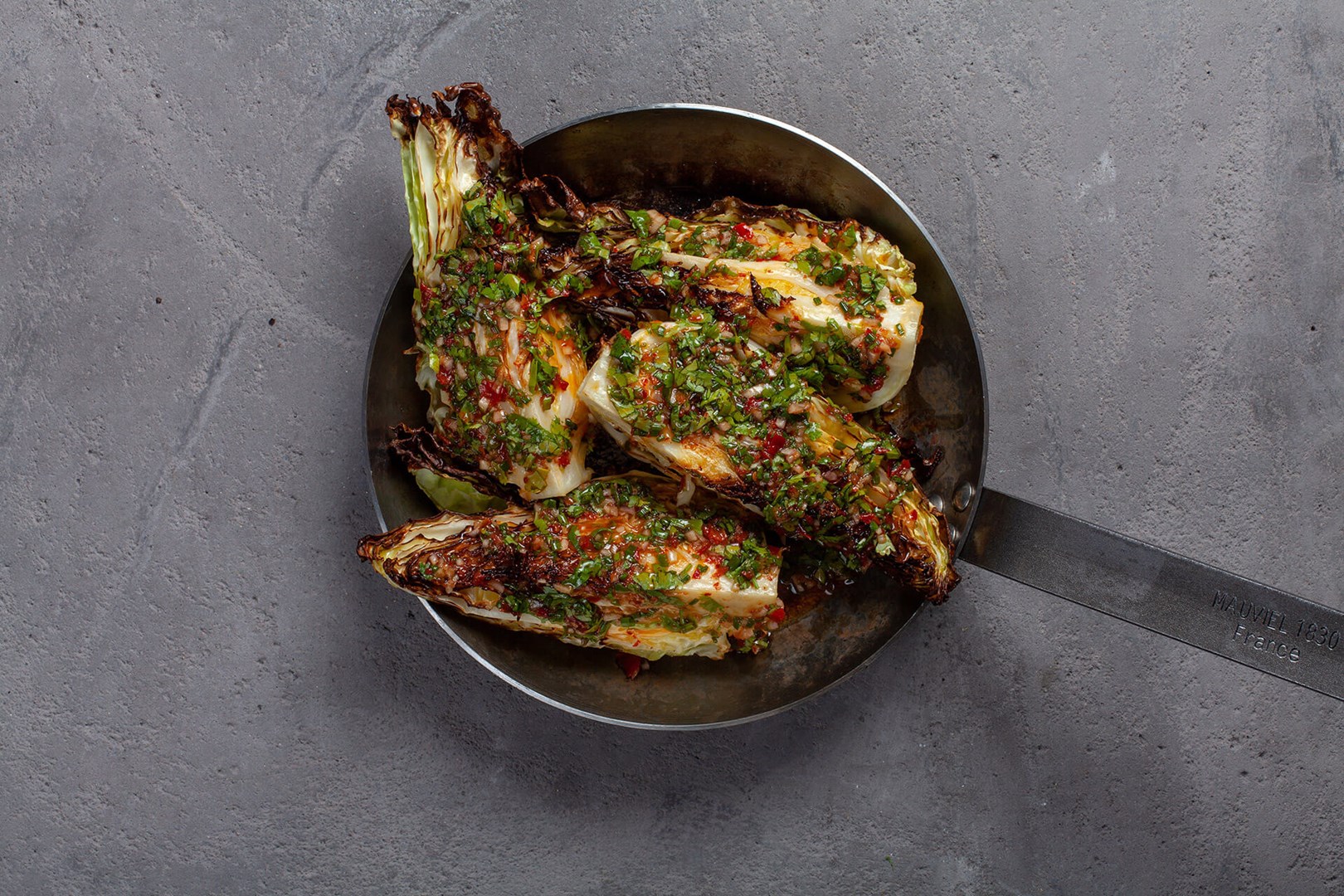 Oven baked pointed cabbage with chilli dressing
30 Mins

10 Ingredients

Medium
In this recipe we have added a little heat to the oven baked pointed cabbage, while it is topped with a dressing with sambal oelek. Serve to meat, fish, chicken or vegetarian.
Oven baked pointed cabbage
1 pc pointed cabbage
1 tbsp oil
1 tsp salt
How to prepare
Pre heat the oven to 175 °C.
Slice the pointed cabbage into 4-6 equal parts, be sure to leave the stem so that the cabbage does not fall apart.
Brush the cabbage with rapeseed oil, add salt and place on an oven tray with baking paper. Bake in the oven until the cabbage is soft but has some resistance left in the middle. It takes about 20 minutes.
Finely chop the shallots and chives and mix with the rest of the ingredients for the dressing.
Top the cabbage with dressing and serve.
Santa Maria is a part of the world food and flavouring division of Paulig group