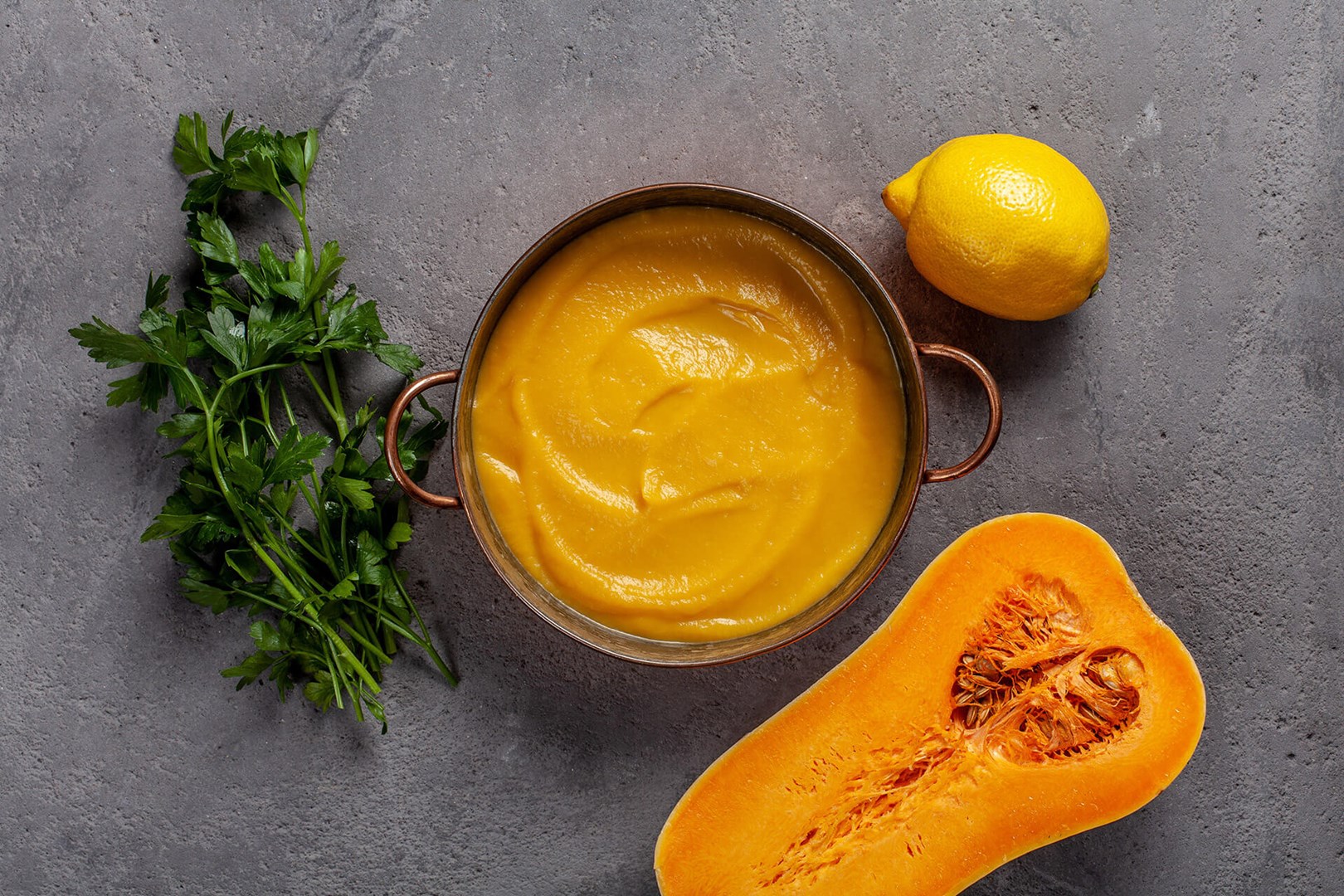 Butternut squash puree with quickly preserved lemon
30 Mins

6 Ingredients

Mild
Complete the meal with a smooth purée made by butternut squash, spiced with preserved lemon. Perfect for lamb, chicken, fish or vegetables.
Puree
1 pc butternut squash
125 g butter
How to prepare
Peel and cut the butternut squash into smaller pieces.
Put the butternut squash in a saucepan and cover with water and add 50 g of the butter. Save the remaining butter for later.
Boil until the pumpkin almost falls apart. Drain and let it steam off.
Peel out the outer shell of the lemon with a potato peeler. Be sure to bring as little of the white as possible.
Cover the lemon peel with water and cook with salt and black pepper. Allow to simmer for 10 minutes. Note! All salt will not dissolve or alternatively salt crystals will form in the pan.
Drain, rinse and chop the lemon peel
Mix the butternut squash smooth with 75 g butter and add a little lemon and salt at a time until you are satisfied with the taste.
Santa Maria is a part of the world food and flavouring division of Paulig group