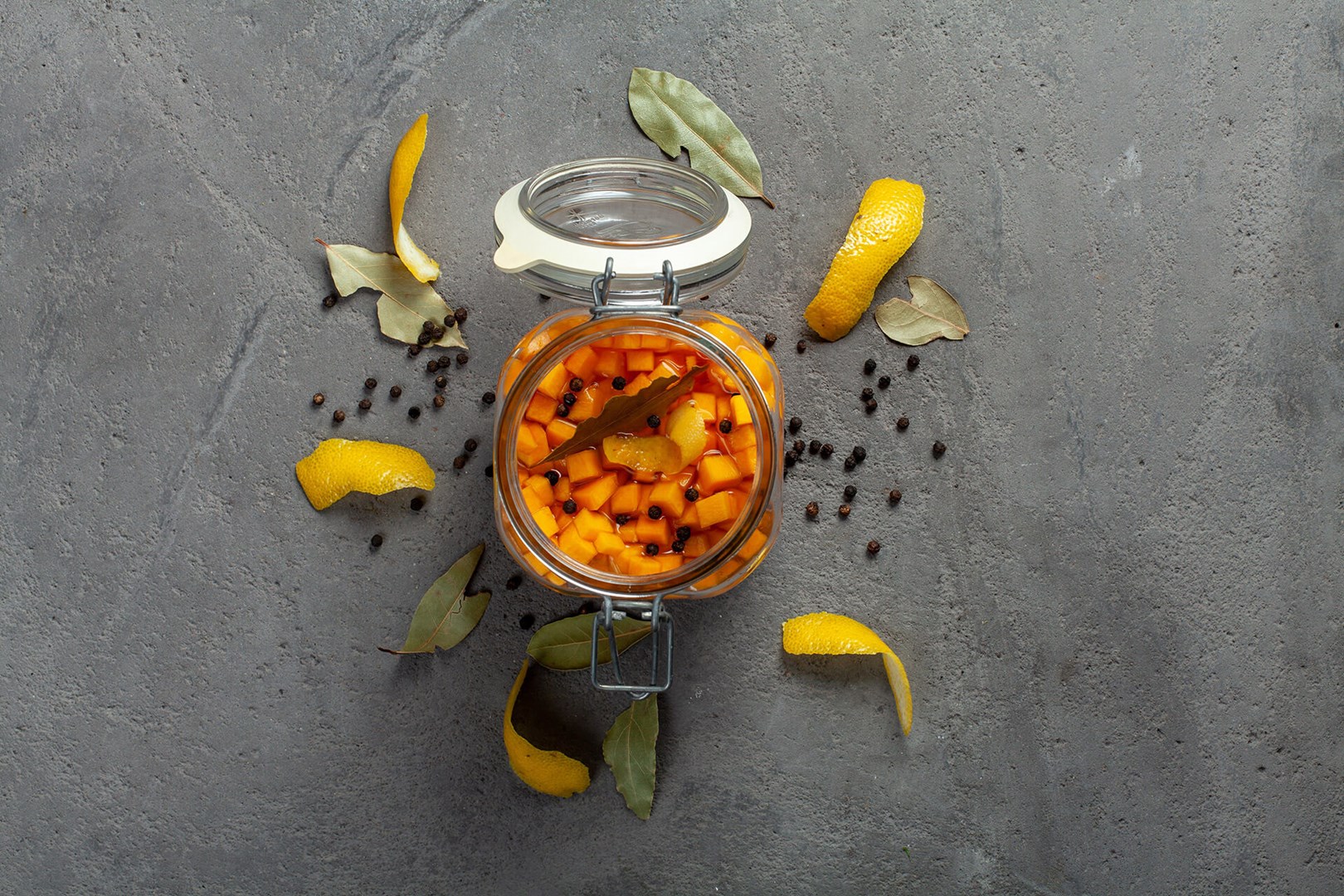 Pickled butternut squash
15 Mins

8 Ingredients

Mild
The butternut squash is really nice to pickle and goes along with almost anything: fish, chicken, meat and greens. It's easy to make too!
How to prepare
Peal and dice the butternut squash into small cubes.
Boil vinegar, sugar and water together with spices and lemon peel.
Remove the pot from the heat and add the butternut squash and allow to cool.
Serve in salads or as a good accessory for fish, chicken, meat and vegetarian food.
Santa Maria is a part of the world food and flavouring division of Paulig group