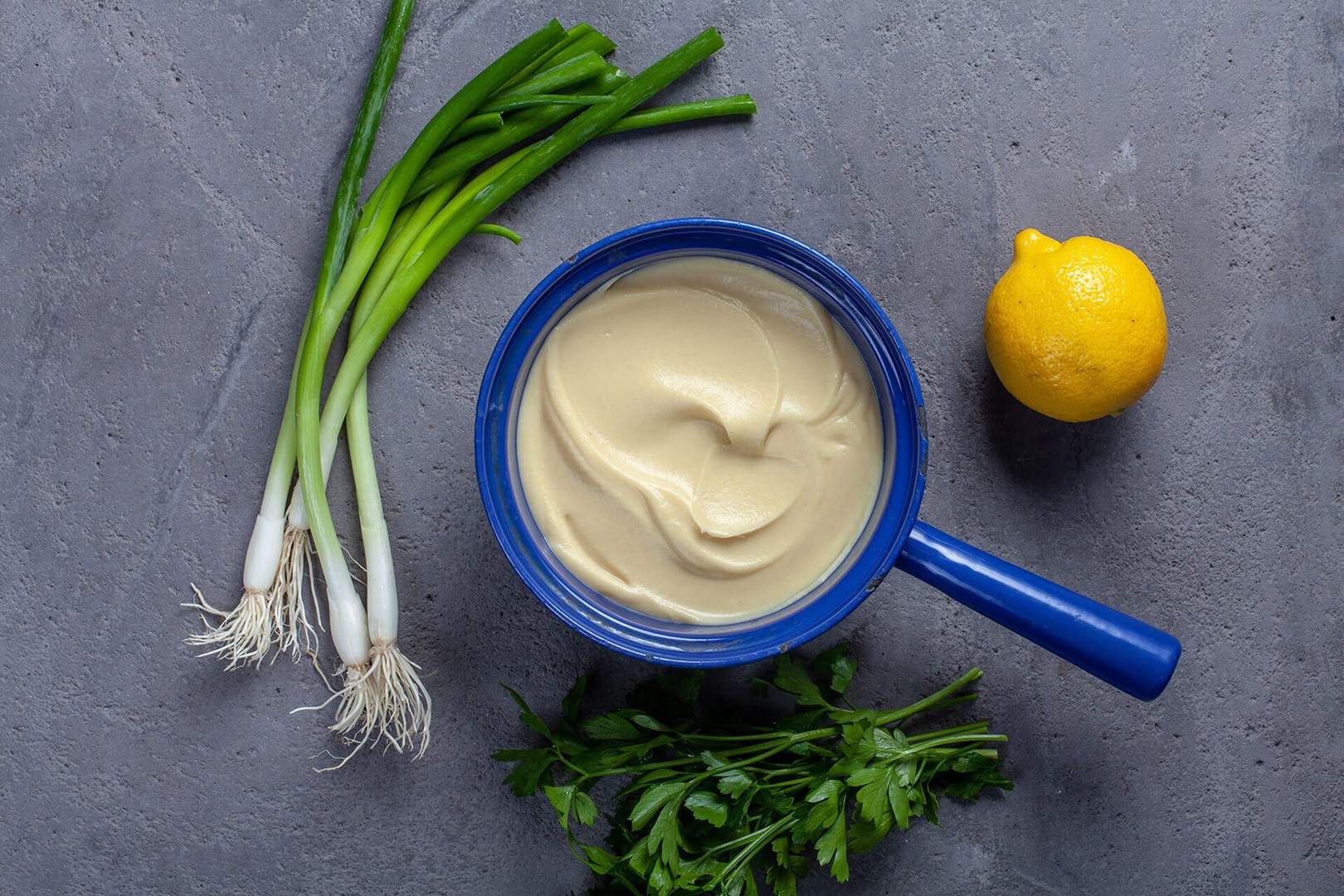 Celeriac puree with lemon
Celeriac puree is a great accompaniment to fish and vegetarian dishes. In this easy made recipe, we complement the celeriac´s nice taste with the taste of lemon.
How to prepare
Peel and cut the celeriac in smaller pieces.
Boil the celeriac with milk and 150 g of the butter (save the remaining butter until later) until the celeriac falls apart.
Drain and keep the liquid in a bowl.
Mix the celeriac smooth with some of the liquid and remaining butter. Flavour with salt, white pepper and lemon oil.
Santa Maria is a part of the world food and flavouring division of Paulig group