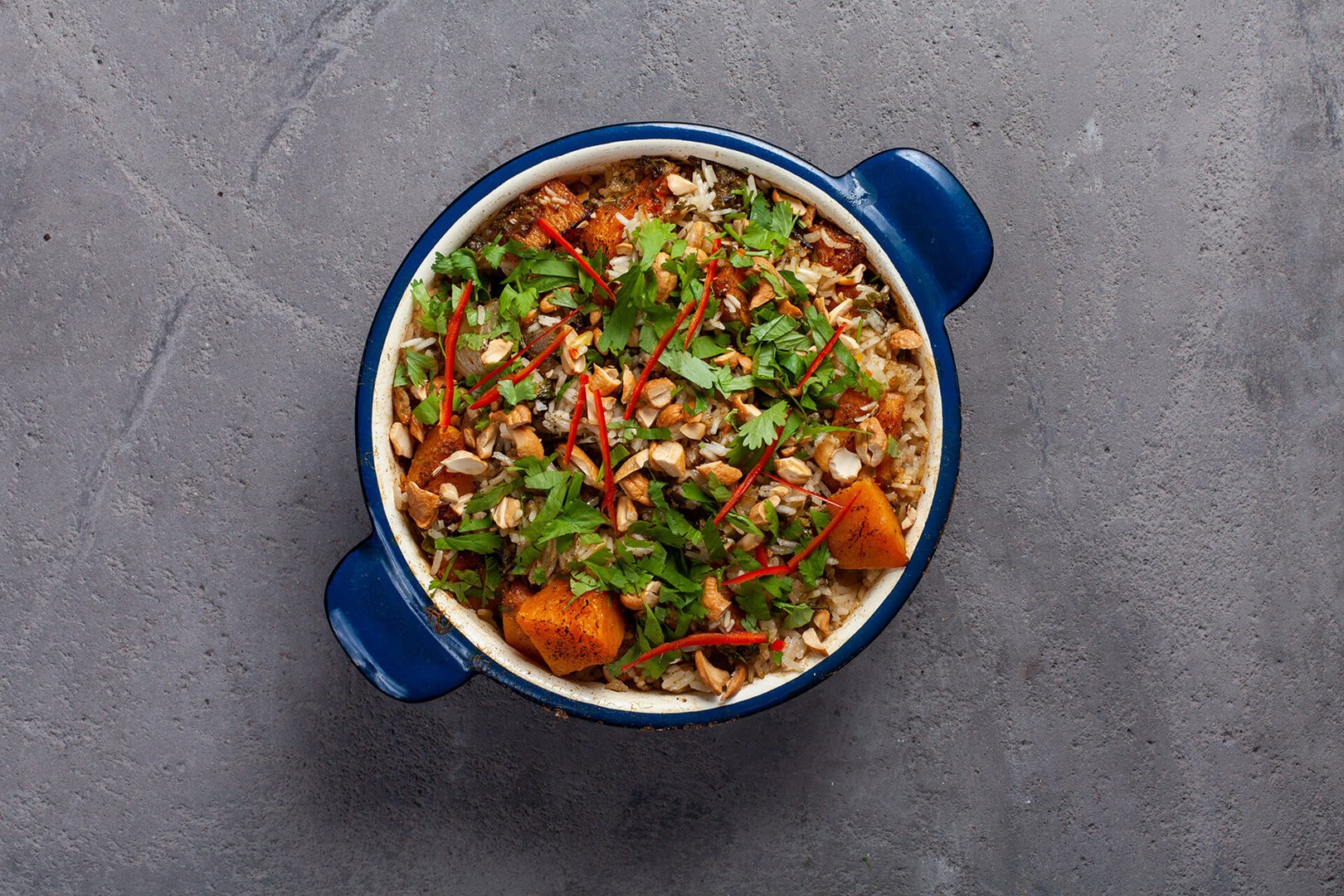 Biryani with butternut squash & roasted cashews
60 Mins

13 Ingredients

Mild
Biryani is a spicy oriental rice dish cooked in the oven. In this vegetarian variant, we use the butternut squash together with delicious spices and herbs.
Ingredienser
1 pc butternut squash
1 pc onion
2 tbsp rapeseed oil
2 cloves garlic
2 tbsp Santa Maria Indian Garam Masala
1 satchet Santa Maria Saffran
1 l vegetable stock
1 pot parsley
1 pc red chilli
500 g basmati rice
1 pc lemon, the juice of
1 pot coriander
50 g cashews
How to prepare
Preheat oven to 200 ° C.
Peal and cut the butternut sqaush and the onions in larger cubes and put in a large oven-proof dish.
Mix the butternut squash and the onion with rapeseed oil and roast in the oven for 15 minutes.
Roughly chop the garlic cloves and add together with garam masala and saffron when there are a couple of minutes of roasting left and stir.
Heat the vegetable stock.
Remove the dish from the oven and add chopped parsley, vegetable stock, chili, uncooked rice, lemon juice and mix well.
Lower the oven to 180 ° C. Cover the mold with aluminum foil and cook in the oven for 30 minutes. Spice with coriander and chopped cashew nuts.
Santa Maria is a part of the world food and flavouring division of Paulig group