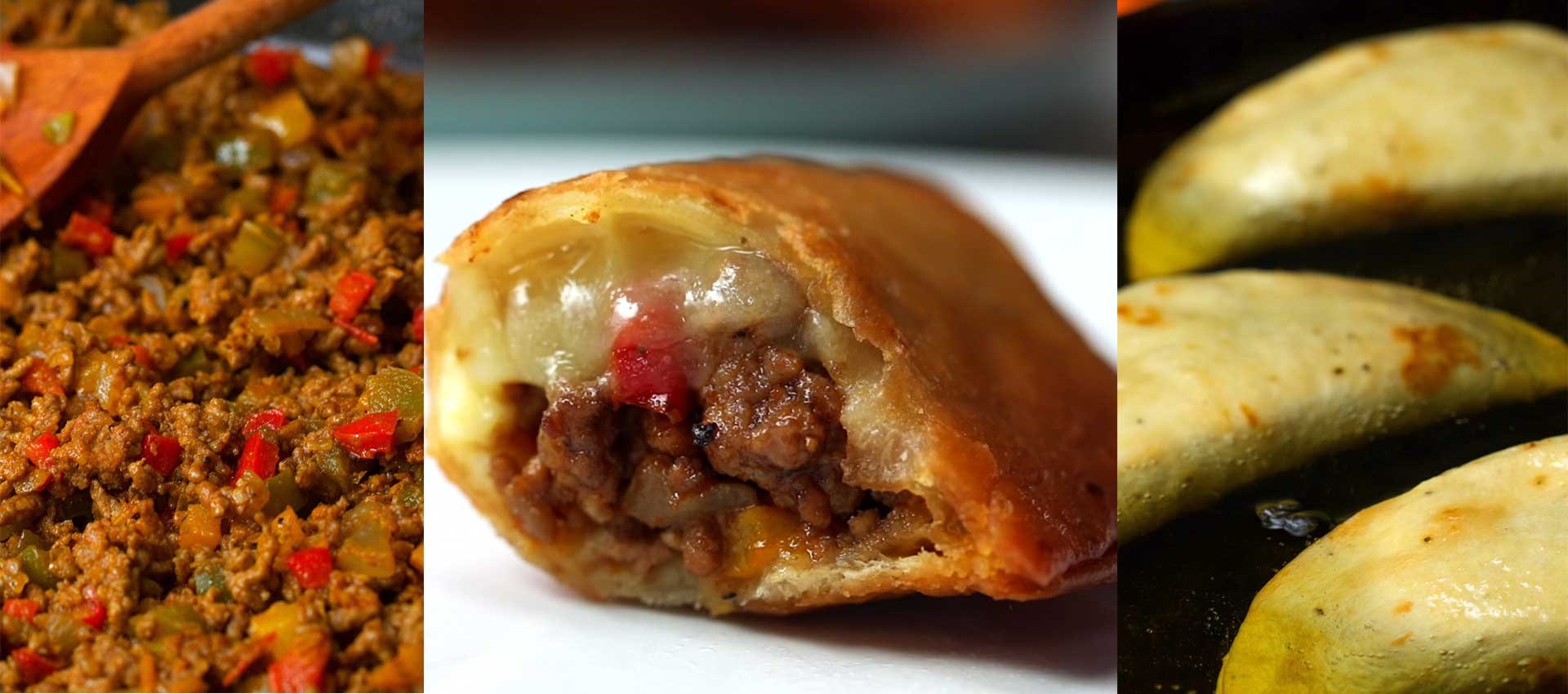 Cheats Beef Empanadas
Crispy on the outside, then soft and bursting with flavour on the inside… feel that Latin American vibe when you bite into these scrumptious cheat's empanadas. Simple to make and guaranteed to go down a treat. Slather on some salsa, and get stuck in!
Ingredients
1 tbsp cooking oil
0.5 large onion
1.5 mixed peppers
125 g minced beef
0.25 sachet Santa Maria Taco Seasoning Mix
0.5 tbsp light soft brown sugar
50 g mild grated cheddar
4 Santa Maria Mini Coconut & Black Pepper Soft Tortillas
1 tbsp flour
1 tbsp water
0.5 litre frying oil
50 ml Santa Maria Soured Cream Topping
0.25 can Santa Maria Medium Salsa
How to prepare
1 portion = 1 wrap
Fry the onion and diced peppers in the olive oil until soft. Add the ground beef and break up with a wooden spoon. Add the Santa Maria Medium Taco Seasoning Mix and brown sugar and continue cooking under the beef is tender and there's very little liquid left in the pan.
Take off the heat and allow to cool.
Heat the oil to around 170°C.
In a small bowl thoroughly whisk the flour and water together to make a smooth paste.
Place dollops of the beef mixture in the middle of the Santa Maria Mini Coconut & Black Pepper Soft Tortillas along with sprinklings of cheddar. Brush one half of the rim with the paste and fold over to stick together.
Fry in batches (careful not to overcrowd the pan) until golden and crisp on both sides. Place on kitchen paper to soak up the excess oil then place on to a wire cooling rack while you make the dip.
For the dip, mix together the Santa Maria Soured Cream Topping, Santa Maria Medium Salsa and chopped coriander together.
Santa Maria UK Ltd ∙ Nimbus House, Maidstone Road ∙ Kingston, Milton Keynes, Bucks, MK10 0BD ∙ Telephone numbers: UK careline: 01908 933109 ∙ ROI: 1800 577 449