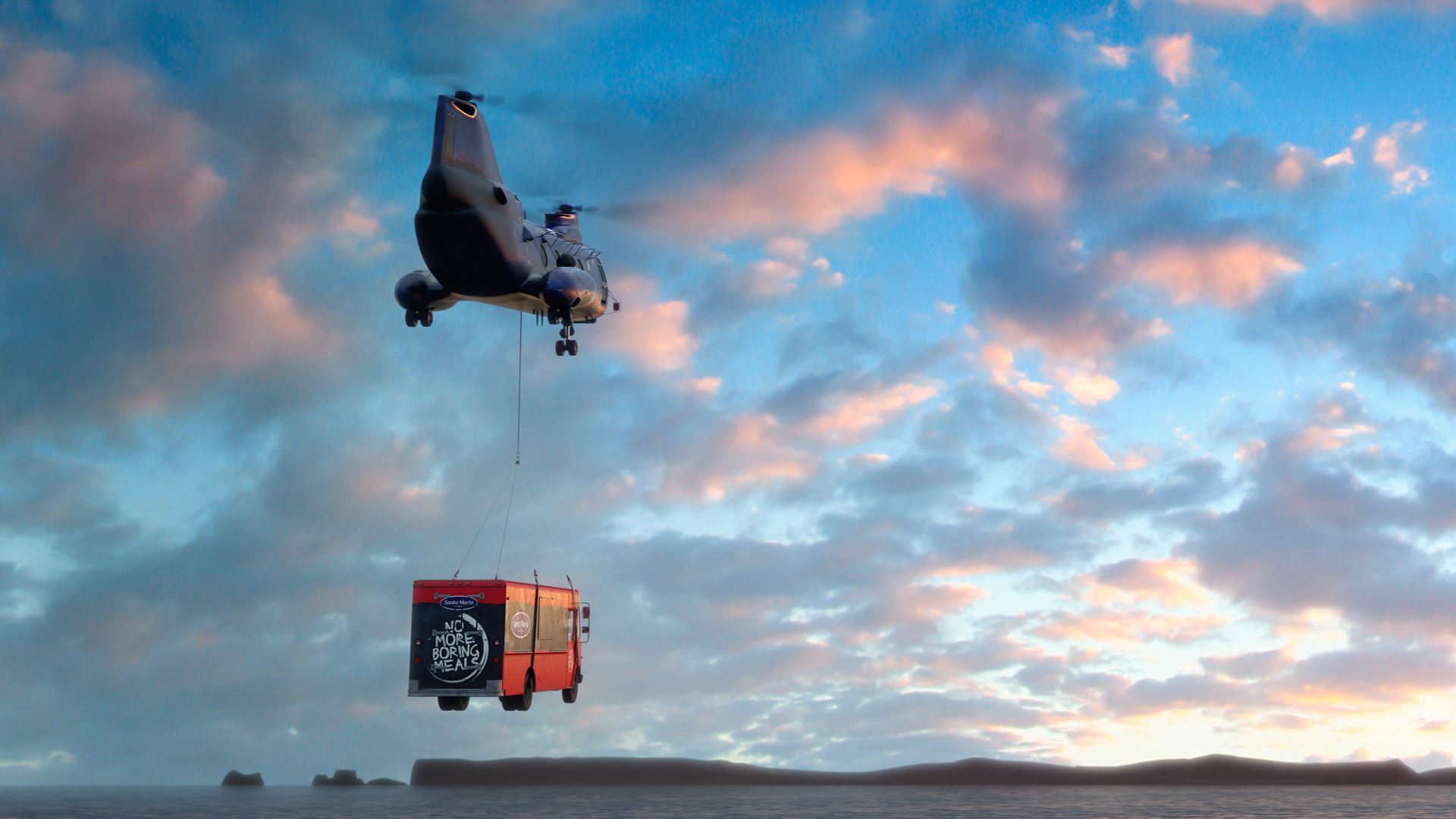 The Iceland crusade
Santa Maria is on a crusade: We fight boring meals.
We believe that everyone should be able to enjoy exciting meals, no matter where they may be in the world. Santa Maria recently braved the elements and travelled to a research station by a volcano in Iceland, much to the delight of the researchers at this isolated and unforgiving location.The Santa Maria food truck made the treacherous journey through barren lands, icy planes and mountainous ranges all in the name of fighting boring meals.

A remote landscape away from home
Santa Maria found out that there were volcanologists carrying out vital research at a remote exploration station by Mount Hekla
Not only is volcanology physically draining work, but the researchers can also spend days or weeks away from family and friends.
In terms of the researchers culinary routines in Iceland, it's fair to say mealtimes can lack variety, excitement, colour and often taste. Food becomes far more about sustenance, fuel for the day, than enjoyment. Santa Maria thrive on a challenge and taking up the fight against boring meals was an invitation not to be turned down. We decided to send a very special visitor to the researchers in Iceland…
Our journey through a frozen land
Iceland is a fairly isolated place and home to some of the world's most dramatic landscapes, with a food truck making its way across the horizon an unexpected sight.

Researchers away from home
The Mount Hekla researchers are primarily volcanology and geology PhD students, using Iceland's unique geography to uncover new insights into atmospheric changes. But how do they feel about working so remotely? What home comforts do they miss?

Hard work in a barren environment
The researchers spend a lot of time on location; each day is long and can be tiring physically as well as emotionally. They love their work but miss creature comforts
like spending time with friends and families, with a freshly-prepared meal at the centre of the social gathering.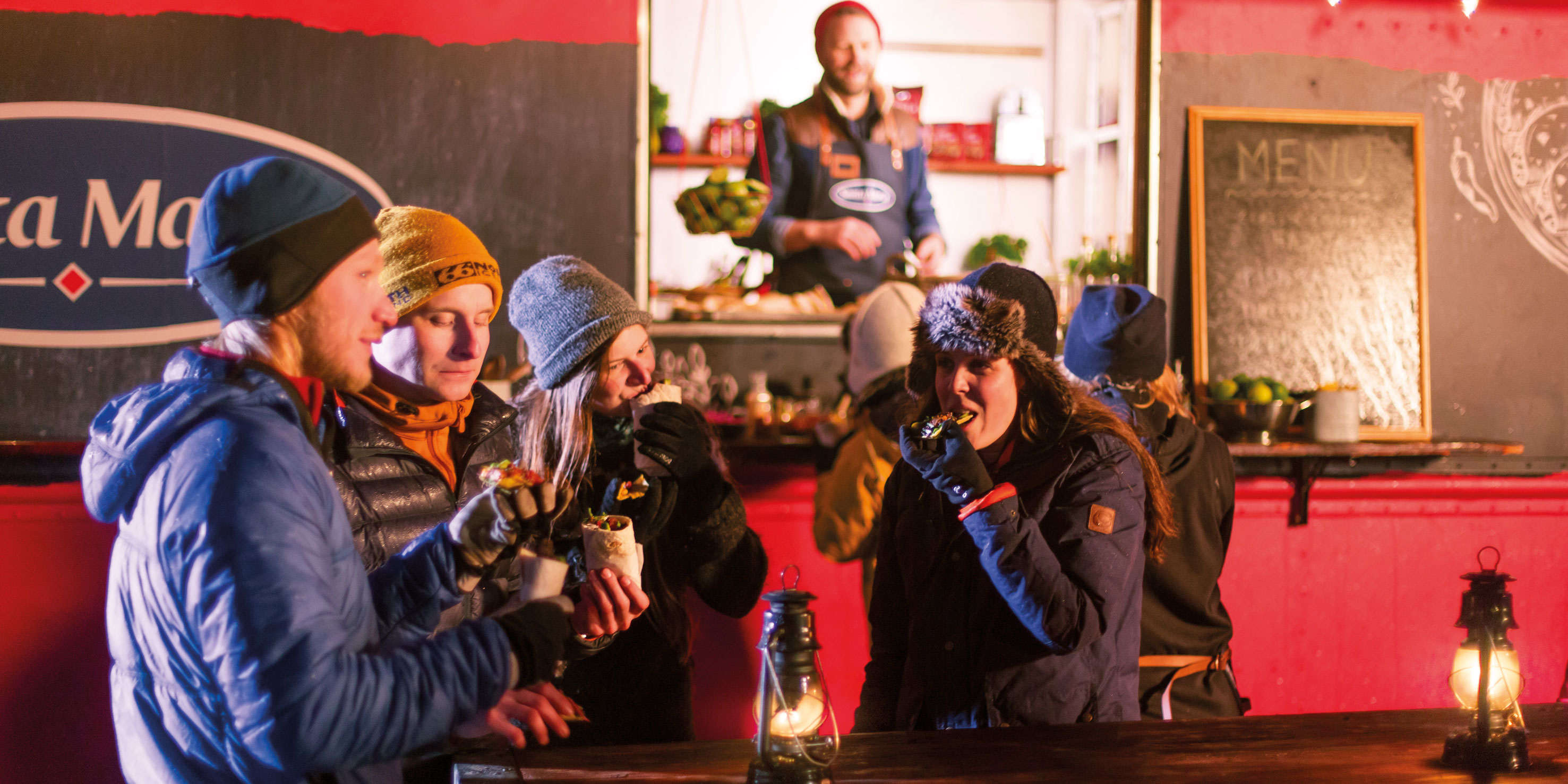 Santa Maria paid a memorable visit
The volcanologists don't get many visitors to Mount Hekla and a feeling of isolation is typical on research trips, so the arrival of the Santa Maria food truck made a huge impression on them!
" What a wonderful surprise! It's so nice to have a change after weeks of eating pretty much the same food! What l had was packed with fresh vegetables and smoky flavours coming through the spices. Can we make these weekly visits?" Catherine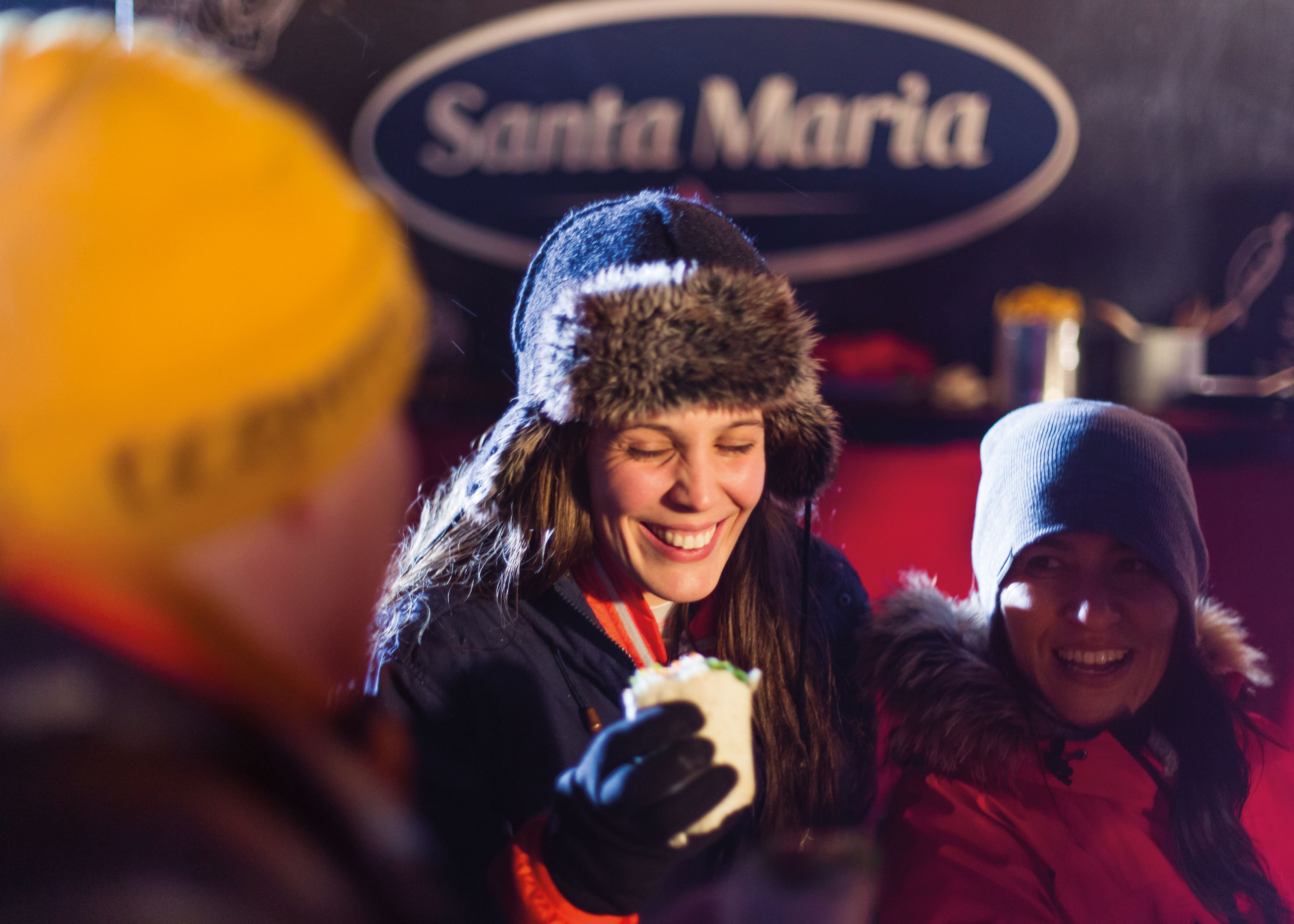 Santa Maria UK Ltd ∙ Nimbus House, Maidstone Road ∙ Kingston, Milton Keynes, Bucks, MK10 0BD ∙ Telephone numbers: UK careline: 01908 933109 ∙ ROI: 1800 577 449