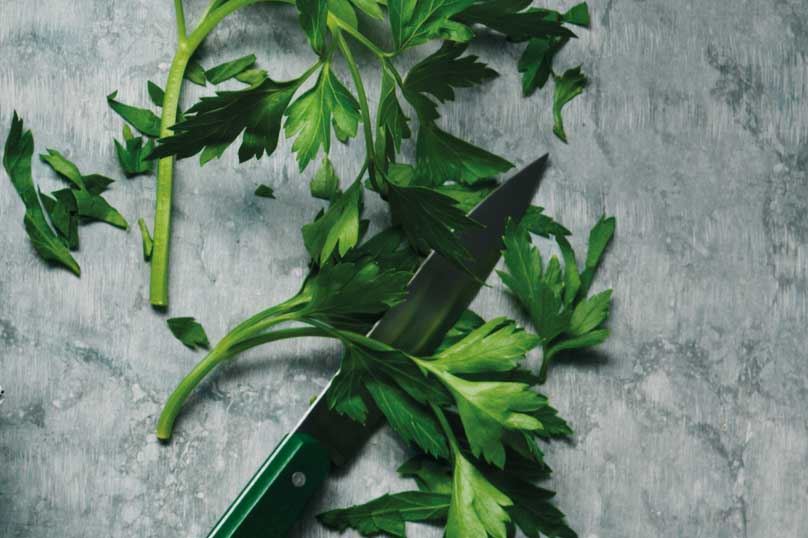 Season with herbs
Dried herbs are long lasting and brings life to almost any dish.
Herbs can be used in many different ways and vary from place to place. Here are some tips that will help you out in the kitchen.
Which herbs work together?
Many dried herbs will be at its best when combined with one or more other herbs.
Meat dishes and vegetable dishes
Tarragon, chives, chervil and parsley is a mild and tasty mix to suit both meat and vegetable dishes. If you are looking for a stronger and aromatic taste, you should combine the tarragon, marjoram, parsley and thyme instead.
Fish, salad and omelettes
Chives and marjoram goes well with fish, salad and omelettes. Another good combination of herbs to these dishes are basil, thyme and bay leaf.
Sauces for dairy products
Sauces with yogurt, sour cream or other dairy products will be even tastier when they are flavoured with dill, tarragon and chives.
Cold and hot dishes
Food absorbs different herb tastes depending on the temperature. In cold sauces, mayonnaise, dressings and herb butter, herbs should preferably be added one hour before serving. In hot dishes it should be half the amount of herbs added at the end of the cooking, to maintain the delicate aroma and to avoid the bitter off-flavour.
How much is enough?
Dried herbs are stronger than fresh. A golden rule is that 1 teaspoon of dried or ground herbs equals 1 cup of freshly chopped herbs. But different herbs also tastes very different.
For a dish for 4 servings, we recommend these servings:
0.5-1 tbsp Dill
1-1.5 tsp Basil
0.5-1 tsp Dragon
0.5-1 tbsp Chives
1-1.5 tsp Chervil
1-1.5 tsp Marjoram
0.5-1 tsp Mint
0.5-1 tsp Oregano
0.5-1 tsp Rosemary
0.5-1 tsp Salvia
0.5-1 tsp Thyme
If you mix several herbs we recommended using the lower measurement. Always taste before serving and add a little extra if it's needed.
Santa Maria UK Ltd ∙ Nimbus House, Maidstone Road ∙ Kingston, Milton Keynes, Bucks, MK10 0BD ∙ Telephone numbers: UK careline: 01908 933109 ∙ ROI: 1800 577 449