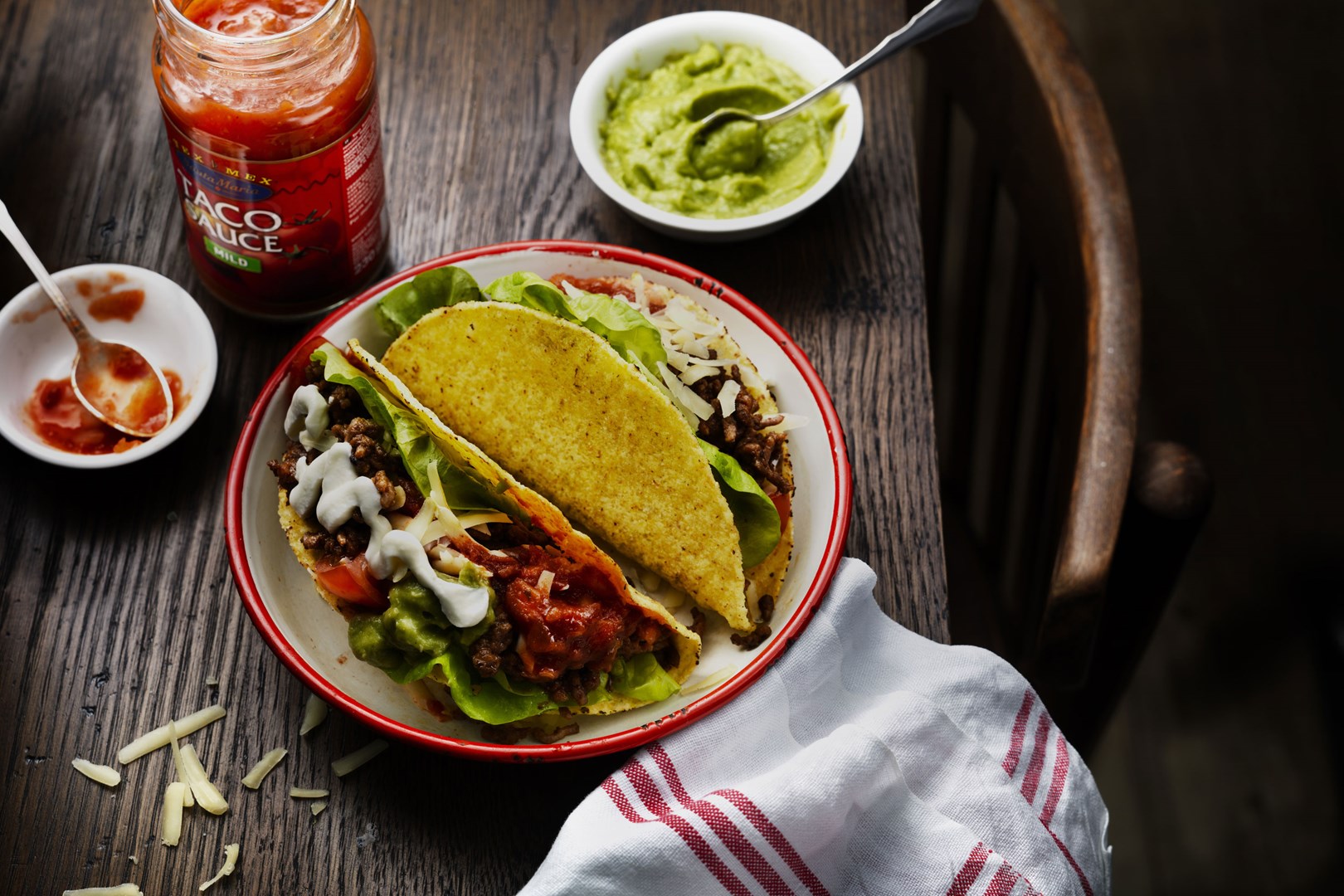 Tacos with minced meat 碎肉炸玉米餅
10 Mins

15 Mins

5 Ingredients

Medium
Tacos are the best Friday treat! Fill crispy taco shells with taco-spiced minced meat, vegetables, guacamole, grated cheese and taco sauce. A real classic!- Tacos 是星期五最好的食物配搭!用肉碎、蔬菜、鱷梨醬、磨碎的奶酪和醬汁填滿整個Tacos外殼, 絕對是真正的經典!
How to prepare
Brown the minced meat in butter or oil.

Add spice mix and water. Stir and cook uncovered for 5-10 minutes.

Heat the taco shell according to the instructions on the package and prepare the accessories.

Serve the shells hot, stuffed with taco-seasoned minced meat and good accessories!
It's just as good to serve tacos in Taco Tubs or Tortillas!
做法
用黃油或油將肉碎煎成棕色。

加入墨西哥玉米餅混合調味粉和水。攪拌並不蓋上蓋子煮5-10分鐘。

根據包裝上的說明加熱Tacos並準備配件。

把Tacos趁熱上桌,裡面塞滿了墨西哥玉米卷調味的碎肉和其他配料!
配搭 Taco (浴缸形狀) 或墨西哥玉米餅也一樣好!