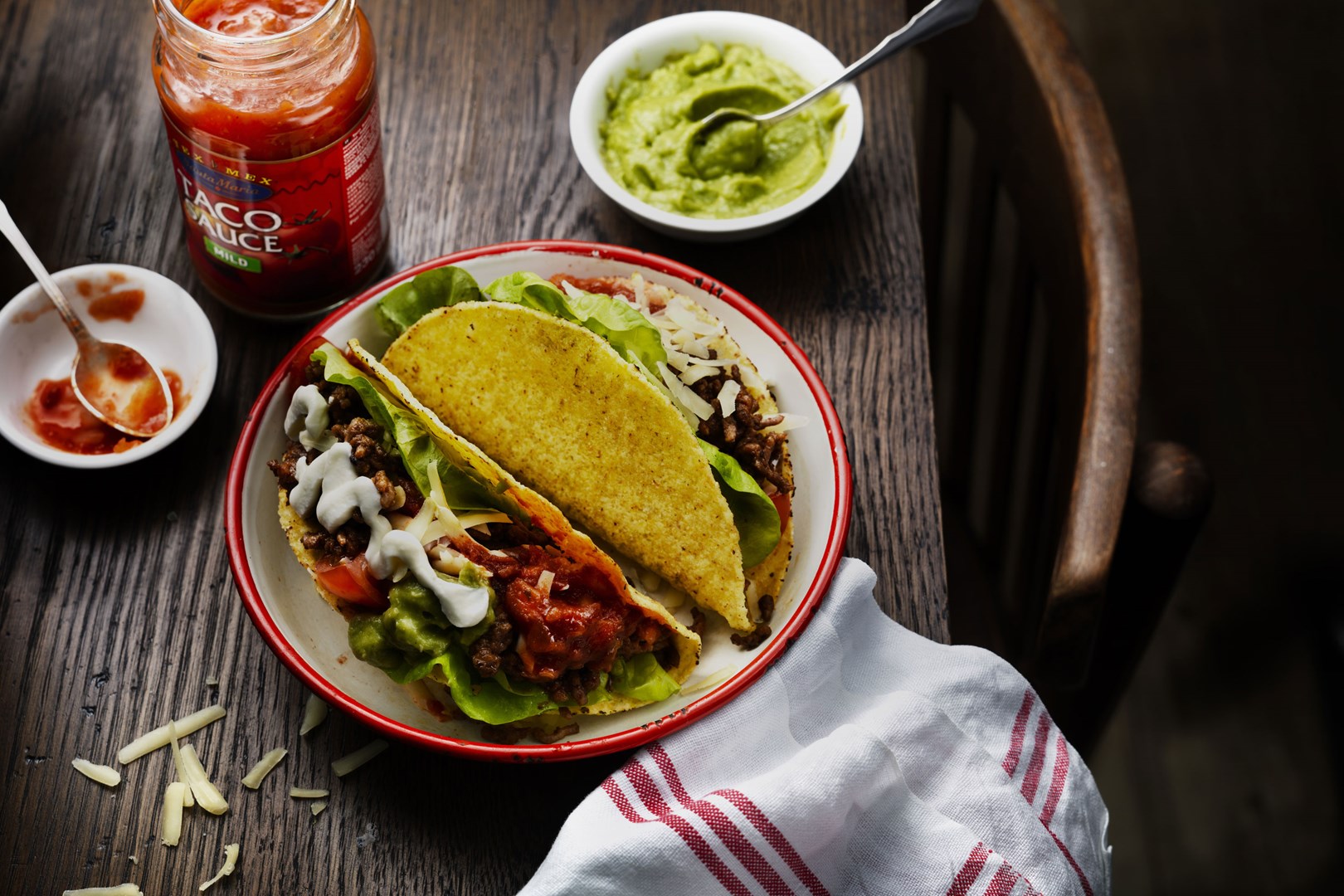 Tacos with minced meat
10 Mins

15 Mins

5 Ingredients

Medium
Tacos are the best Friday treat! Fill crispy taco shells with taco-spiced minced meat, vegetables, guacamole, grated cheese and taco sauce. A real classic!
How to prepare
Brown the minced meat in butter or oil.

Add spice mix and water. Stir and cook uncovered for 5-10 minutes.

Heat the taco shell according to the instructions on the package and prepare the accessories.

Serve the shells hot, stuffed with taco-seasoned minced meat and good accessories!
It's just as good to serve tacos in Taco Tubs or Tortillas!