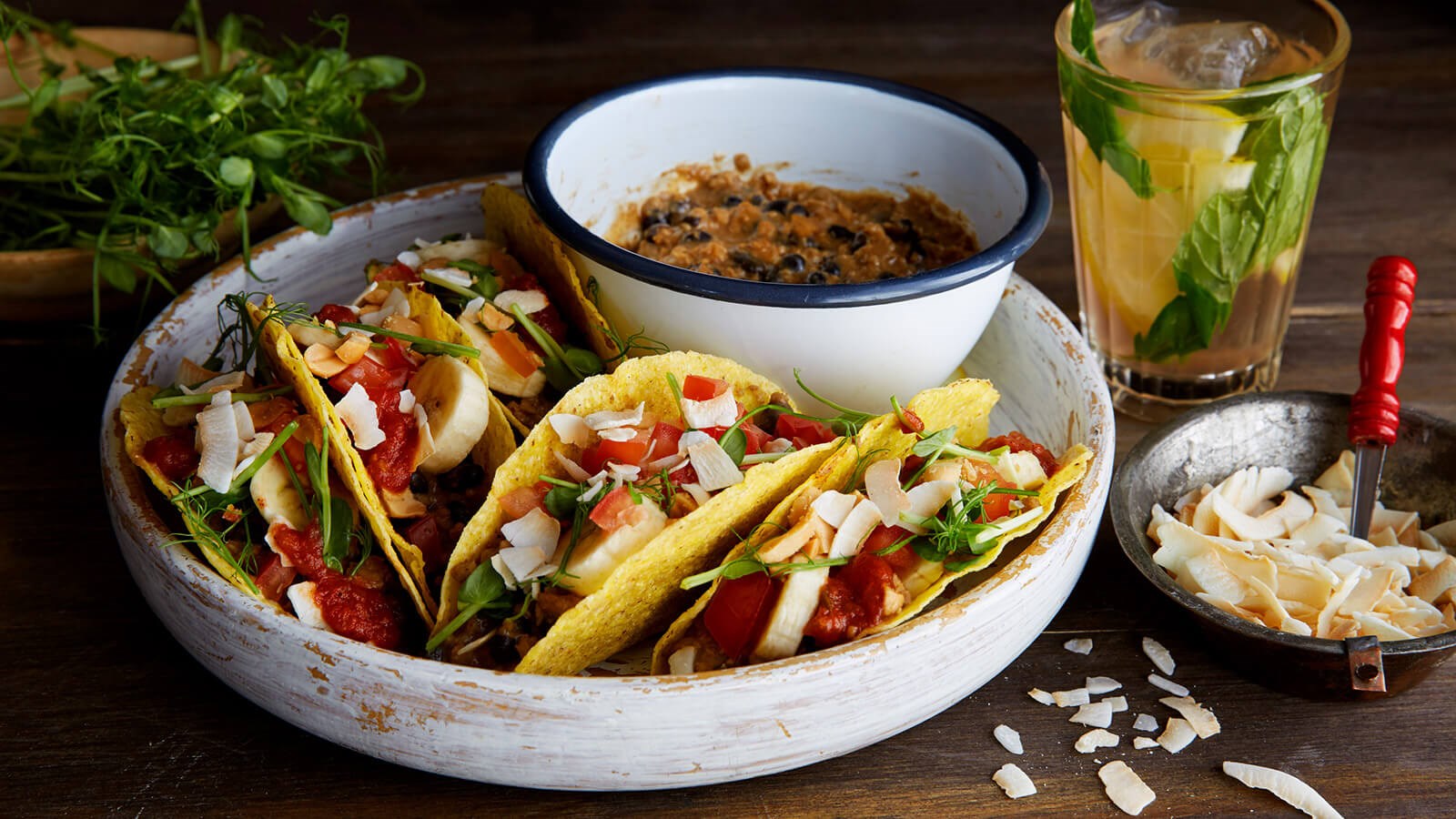 Soy tacos with coconut, banana & roasted peanuts大豆玉米餅配椰子、香蕉和烤花生
10 Mins

10 Mins

10 Ingredients

Medium
This tasty vegetarian taco is inspired by the flavors of Caribbean and is one dish you just have to try!- 這種美味的素食炸玉米餅的靈感來自加勒比海的風味,是您必須嘗試的一道菜!
How to prepare
Mix the seasoning mix with coconut milk in a saucepan and let simmer, uncovered, for 3-4 minutes.
Add the black beans and cook together.
Slice the banana and deseed the tomato and dice.
Heat the taco shells in oven or microwave. Fill with mince coconut, banana and tomato.
Top with taco sauce, peanuts, coconut flakes and roughly chopped pea sprouts.
做法
將素食墨西哥玉米餅混合調味粉與椰奶混合在平底鍋中,不蓋蓋子煮 3-4 分鐘。
加入黑豆。
香蕉切片,番茄去籽,切粒。
在烤箱或微波爐中加熱Taco後加入切碎的椰子、香蕉和番茄。
上面放上墨西哥玉米餅醬、花生、椰子片和切碎的豌豆芽。