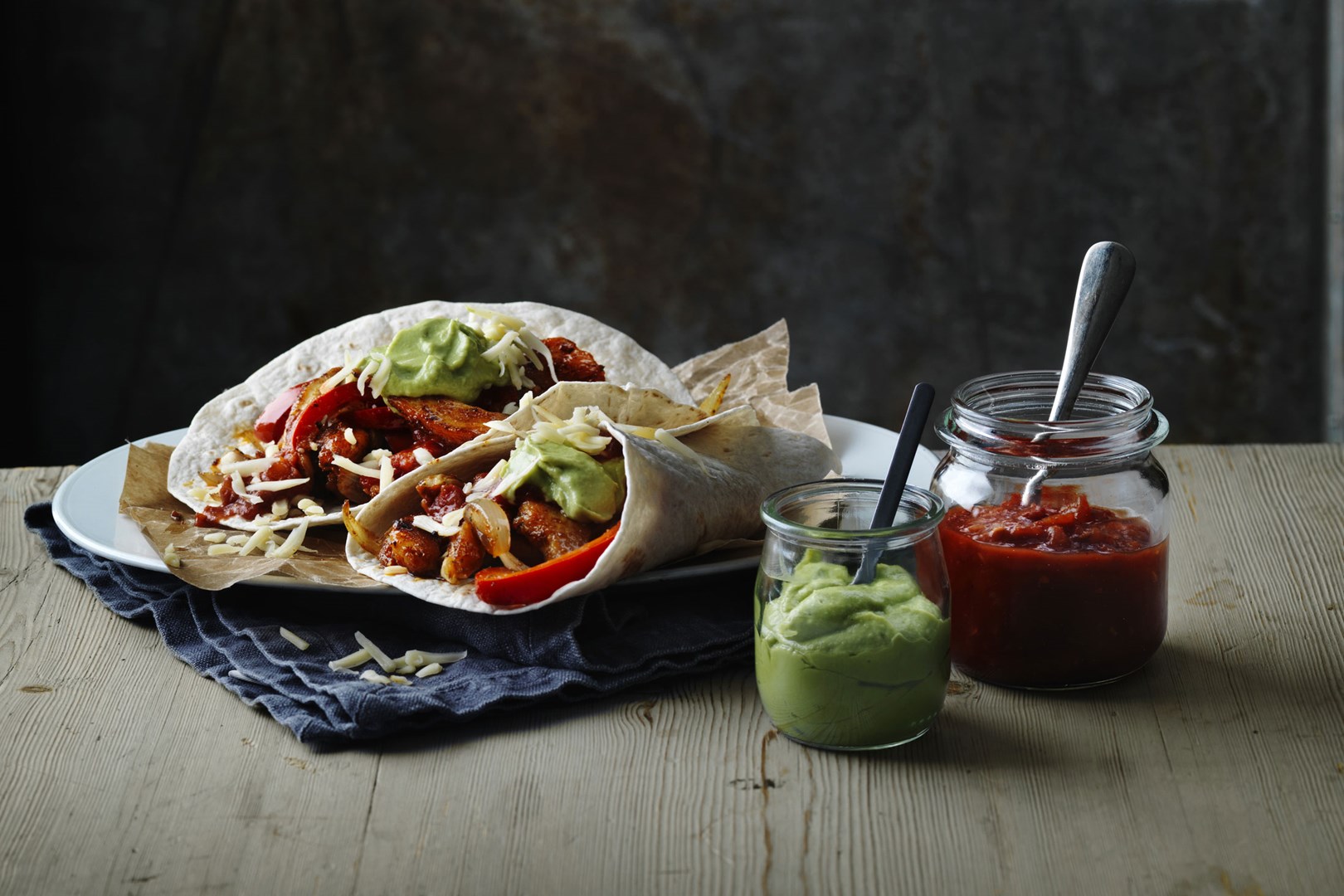 Smoky Fajita 煙熏烤肉
12 Mins

11 Ingredients

Mild
It's easy to love fajita, it's good and it goes away. Fill soft tortilla bread with spicy fried chicken, peppers and onions. Top with creamy guacamole, grated cheese and salsa. In this recipe, the fajitan gets extra tasty from the smoky spice mix.- 愛上烤肉很容易, 用辣炸雞、辣椒和洋蔥填滿玉米餅皮, 並放上奶油鱷梨醬、磨碎的奶酪和莎莎醬。在這個食譜中,烤肉從墨西哥烤肉混合香辛調味粉中變得更加美味。
How to prepare
Fajita
Cut the chicken into strips and fry in oil.
Add the spice mix for fajitas, peppers and yellow onions. Let simmer for a few minutes.
Serve your fajita with tortilla bread, salsa, guacamole and grated cheese.
Guacamole
Mash the avocado and mix it with the spice mix.
Top with chopped coriander.
做法
烤肉

將雞肉切成條狀,放入油中煎炸。
加入墨西哥烤肉混合香辛調味粉、辣椒和黃洋蔥煮幾分鐘。
與玉米餅皮、莎莎醬、鱷梨醬和磨碎的奶酪一起上桌。

牛油果

將牛油果搗碎並與香料混合。

頂部放上切碎的香菜。