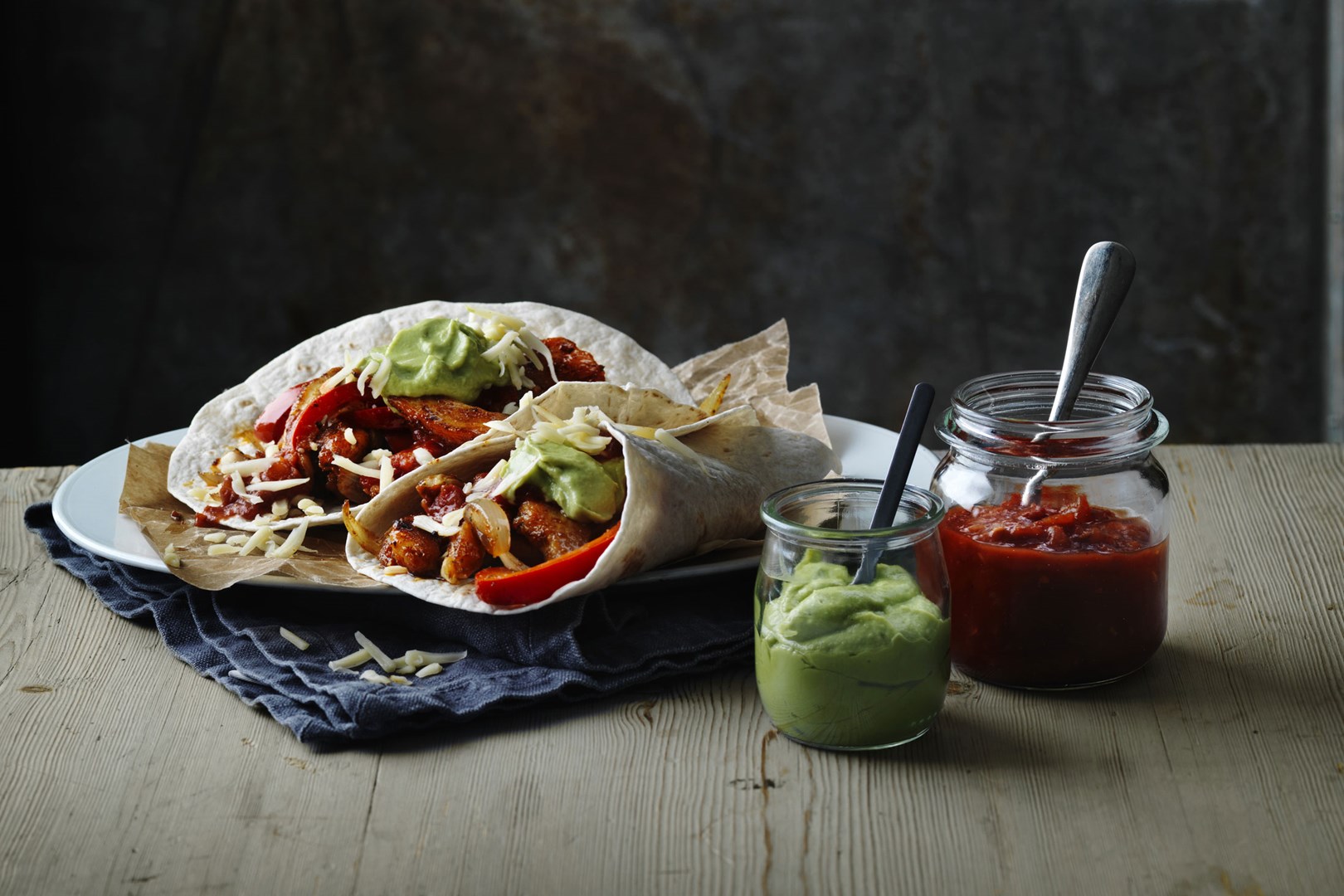 Smoky Fajita
12 Mins

11 Ingredients

Mild
It's easy to love fajita, it's good and it goes away. Fill soft tortilla bread with spicy fried chicken, peppers and onions. Top with creamy guacamole, grated cheese and salsa. In this recipe, the fajitan gets extra tasty from the smoky spice mix.
How to prepare
Fajita
Cut the chicken into strips and fry in oil.
Add the spice mix for fajitas, peppers and yellow onions. Let simmer for a few minutes.
Serve your fajita with tortilla bread, salsa, guacamole and grated cheese.
Guacamole
Mash the avocado and mix it with the spice mix.
Top with chopped coriander.