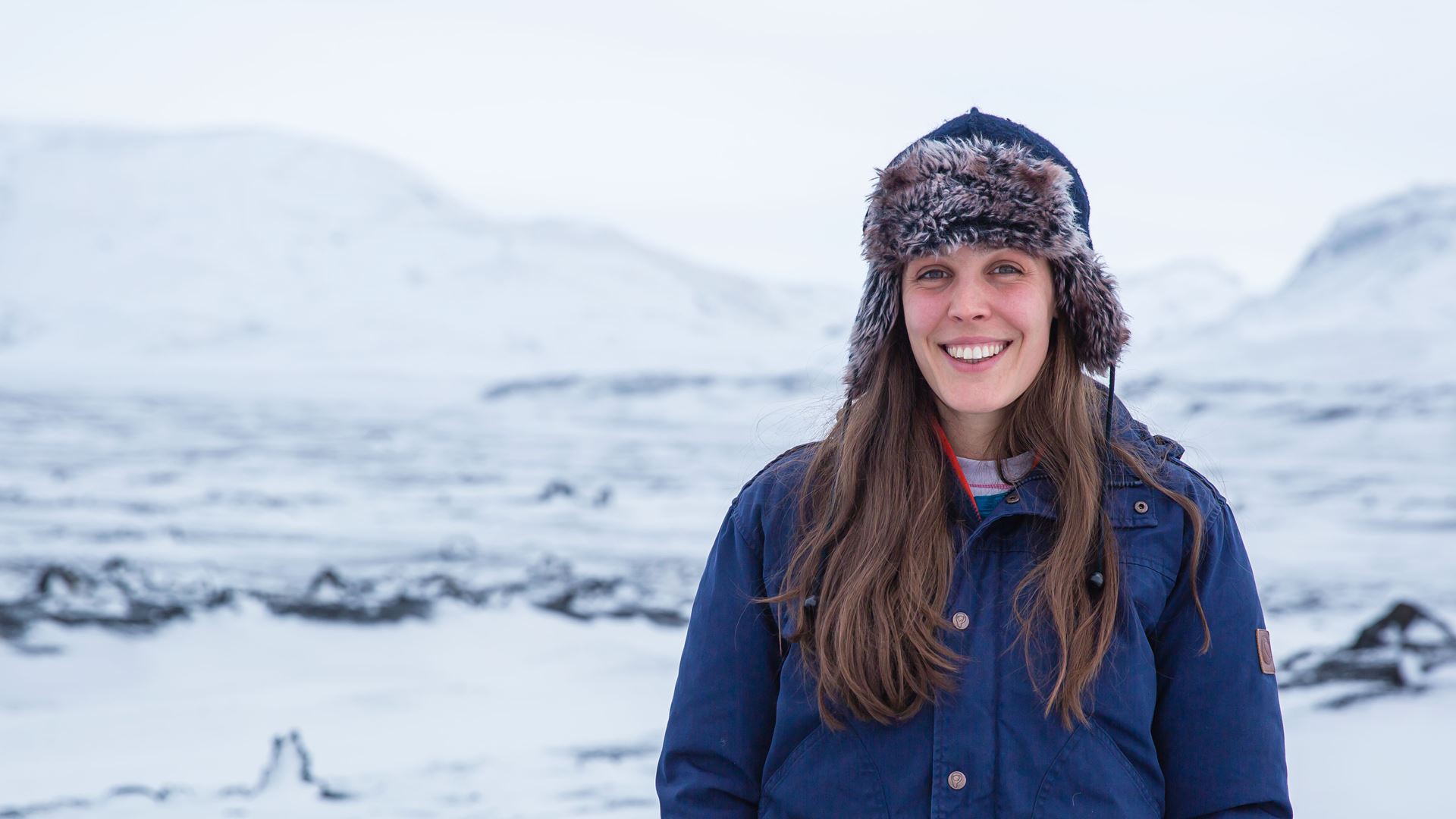 Catherine
Name: Catherine Gallagher
Age: 26
Country of origin: UK
I'm a PhD student in volcanology and natural hazards. Have been working/studying for a year but have been on Iceland for two years. I studied at Edinburgh University, Scotland for five years.
What's your typical day? In the office I come in and process data that we have collected from the field - lava flow data.
What's the most frustrating thing? The bad weather, which stops us from doing fieldwork, so specifically the wind is the main source of frustration.
What do you miss about home? A bigger city. It would be nice if there were more things to do in Reykjavik. If it was a slightly bigger city.
What about the Icelandic food, have you tried it? Sometimes we actually have an Icelandic roast lamb which is amazing.
What food do you miss most? Normal field location food is like sandwiches and stuff. It's pretty terrible. The food I miss most is the typical UK Sunday Roast dinners with Yorkshire pudding. And I miss more fresh vegetables. I know the UK is not known for real fresh vegetables but it's slightly better than Iceland. But not as good as the Mediterranean.
Does it get boring up here? No it's a pretty interesting place.
Verdict on Tex Mex food? I eat it back home in the UK, but over here it is not as good as the take away food that we can get in the UK. Something else I miss is the selection of take away food in Reykjavik. It's pretty bad. You get a few pizza places and stuff, and that is really nice, but there is not a huge range. So you can't get Indian food or Mexican food or interesting Thai food. It's quite limited.