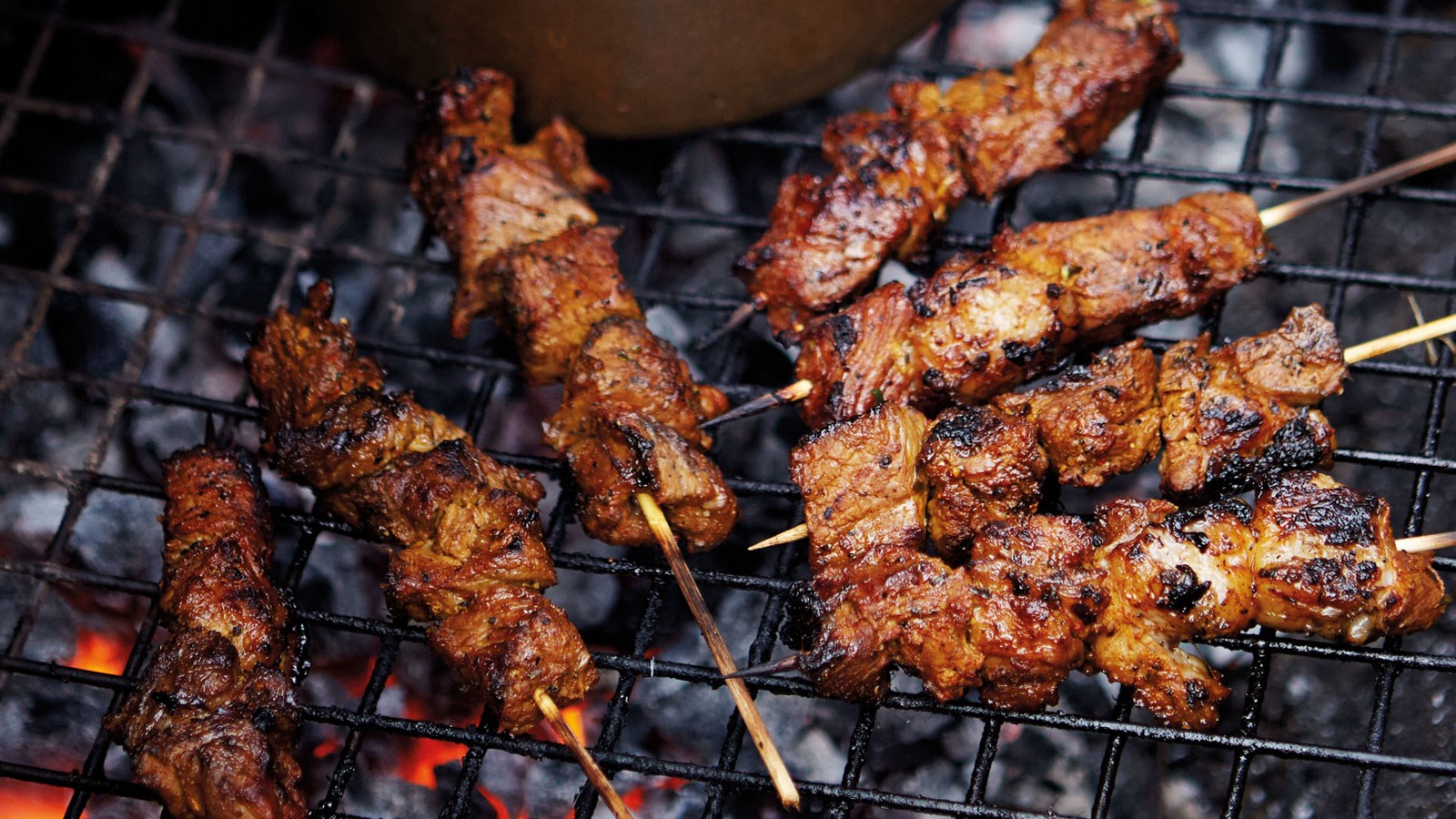 Spicy Satay
Recipe for satay skewers suitable for the restaurant that offers guests small dishes. Served with fresh cucumber relish and crispy cabbage. Supplement with noodles or rice if the skewer is served as the only dish.
Satay
2 kg ryggbiff
300 g vitkål
1 pot 莞荽
20 pcs grillspett
How to prepare
Soak the skewer. Mix all the ingredients for the marinade in a bowl, pour it over the diced meat in a mold and mix well. Let marinate for a few hours and then thaw the meat on 20 skewers. Grill them on a hot grill until they have a nice surface. They should not be left on the grill for more than 2-3 minutes. Serve the skewer on a plate with the shredded cabbage and garnish with chopped coriander leaves.
Heat the oil in a frying pan and fry the chopped shallots softly over medium-high heat. Add sugar and stir until the onion is lightly caramelized. Add sambal oelek, apple cider vinegar and peanut butter and mix. Add the coconut milk a little at a time while stirring. Pour in a little water if the sauce gets too thick. Add salt to taste and add more vinegar if more acid is needed.
Mix sugar and vinegar in a bowl and let the sugar dissolve. Peel a squash, grate it and cut it into 2 mm slices. Mix the cucumber slices with the sugar vinegar and sesame oil. Let them drain before serving and garnish with sesame seeds.