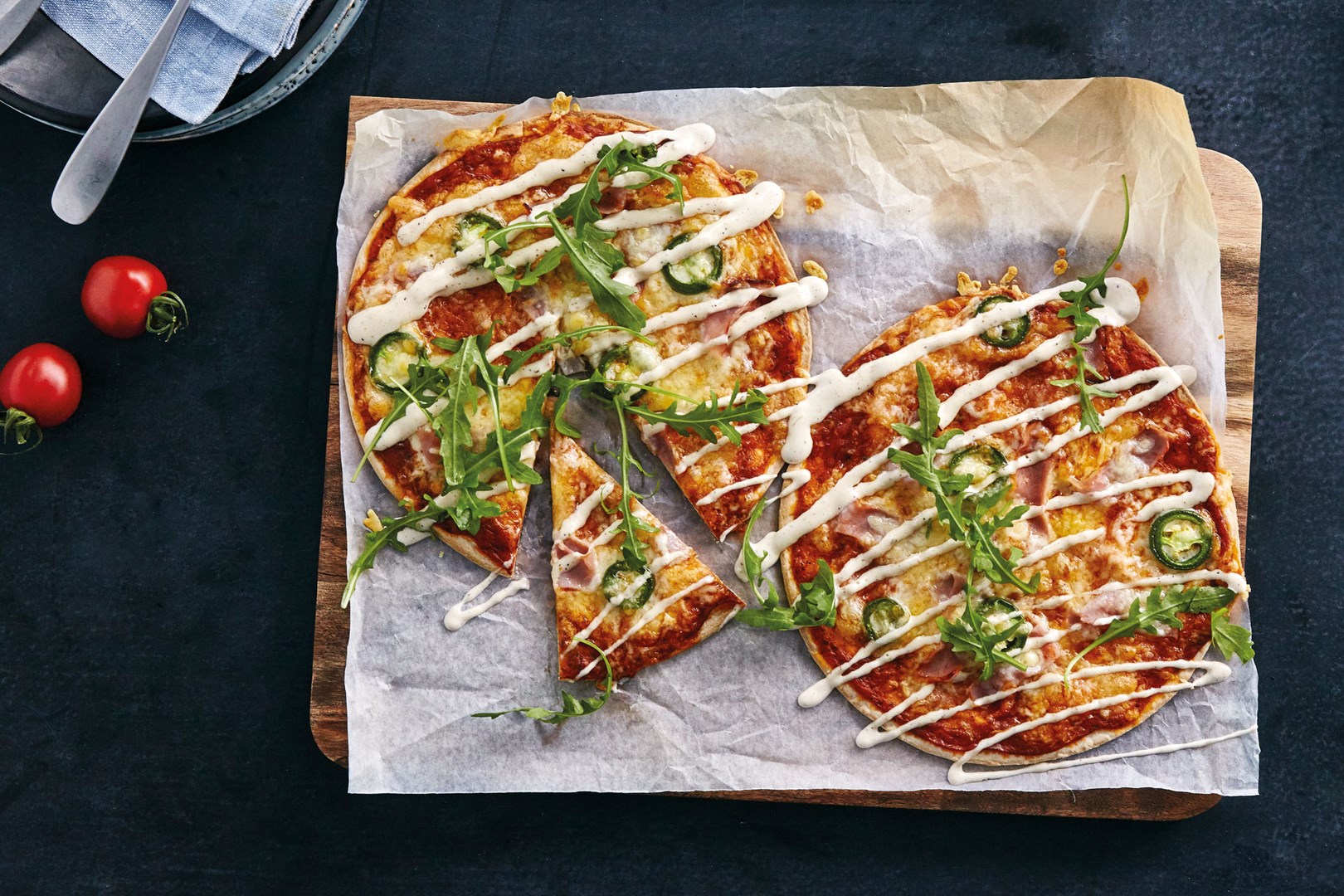 Tortilla pizza with ham and jalapeños
10 Mins

5 Mins

9 Ingredients

Medium
With this recipe, you make the neighborhood's tastiest pizza in a quarter of an hour! Pizza sauce on ready-made tortilla bases and top with smoky ham, tasty taco sauce and hot jalapeños.
How to prepare
Preheat the oven to 250 ° C.

Shred the smoked ham.

Spread on about 2 tablespoons of pizza sauce on each tortilla and top with grated cheese. Then spread ham, jalapeños and clicks of taco sauce over the pizzas.

Place the pizzas on a plate and bake for 5-8 minutes, until the cheese is melted and the pizza has a nice color.

Drizzle over pizza topping, season with pizza seasoning and serve with arugula.

Have a nice meal!