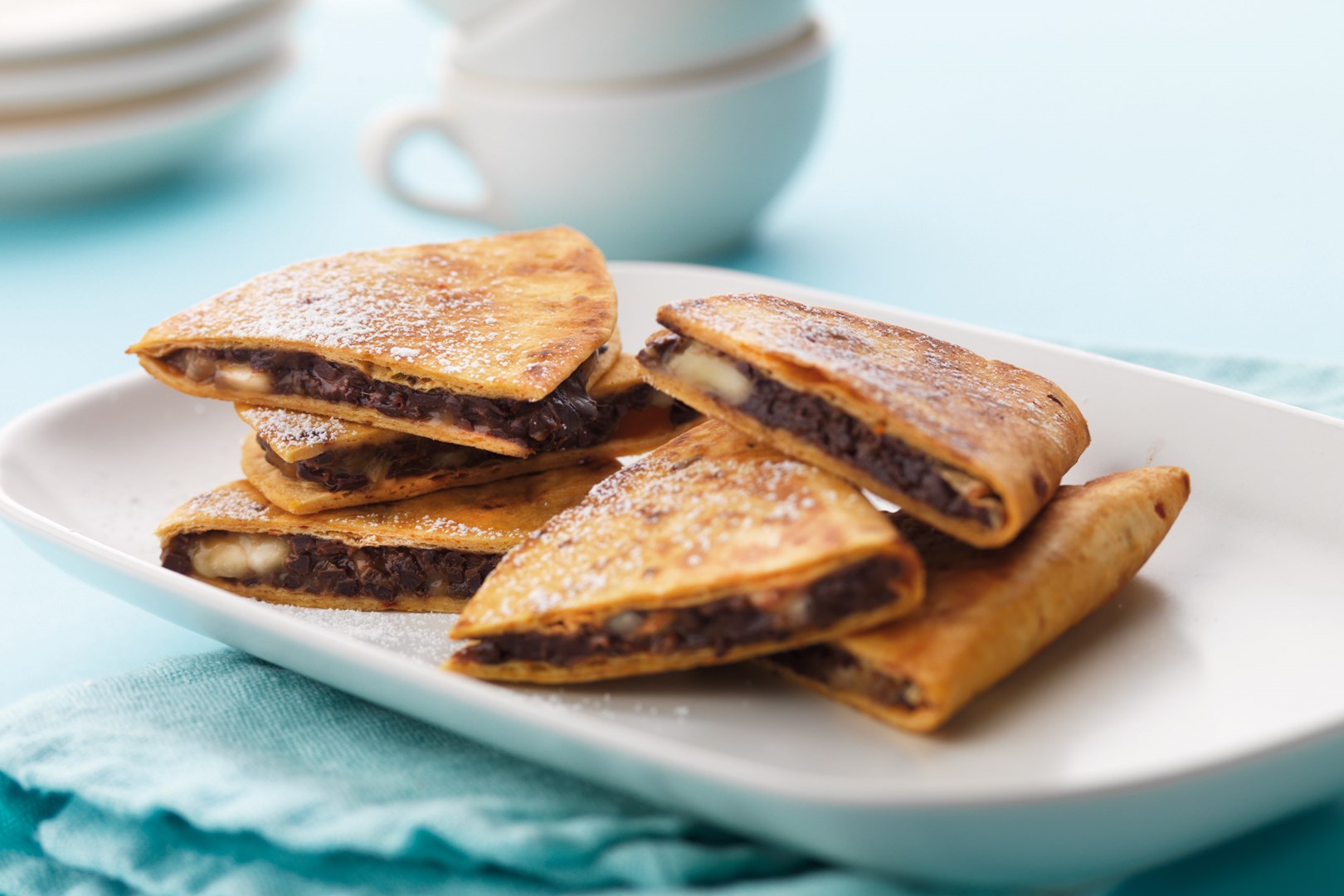 Chocodillas with banana
5 Mins

5 Mins

4 Ingredients

Mild
Discover new ways to use tortilla pita bread and treat yourself to pieces with the unbeatable combination of dark chocolate and banana fused in a fantastic mess.
How to prepare
Slice the banana, chop the chocolate and mix into a mixture.

Place the mixture on one half of the tortilla pita bread and fold over like a crescent.

Fry the breads on both sides in a frying pan with butter.

Allow the chocolate to cool so that the chocolate solidifies before serving.

Divide in the middle and enjoy!