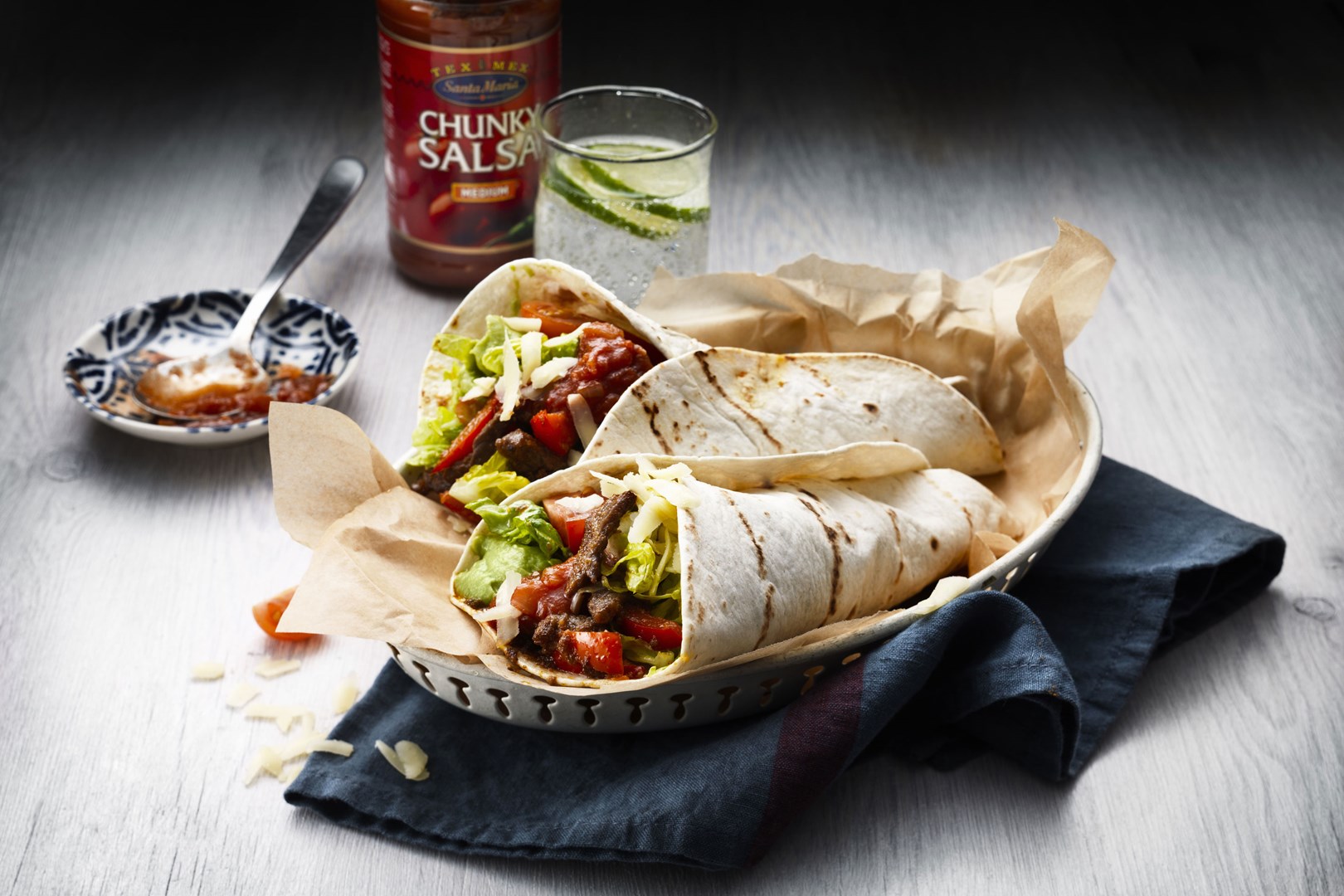 Burrito
15 Mins

6 Ingredients

Medium
A burrito is large soft tortilla bread wrapped around a tasty filling of meat, vegetables and salsa. In this recipe, the breads are filled with tasty shredded beef and peppers and topped with good accessories such as guacamole, salsa and grated cheese.
How to prepare
Shred meat and peppers.
Fry the meat in butter or oil until it turns brown.
Add spice mix and shredded peppers. Stir and simmer for 2-3 minutes without a lid.
Heat the tortilla bread according to the instructions on the package and place the meat mixture on top.
Complement with accessories and salsa to taste. Roll up.