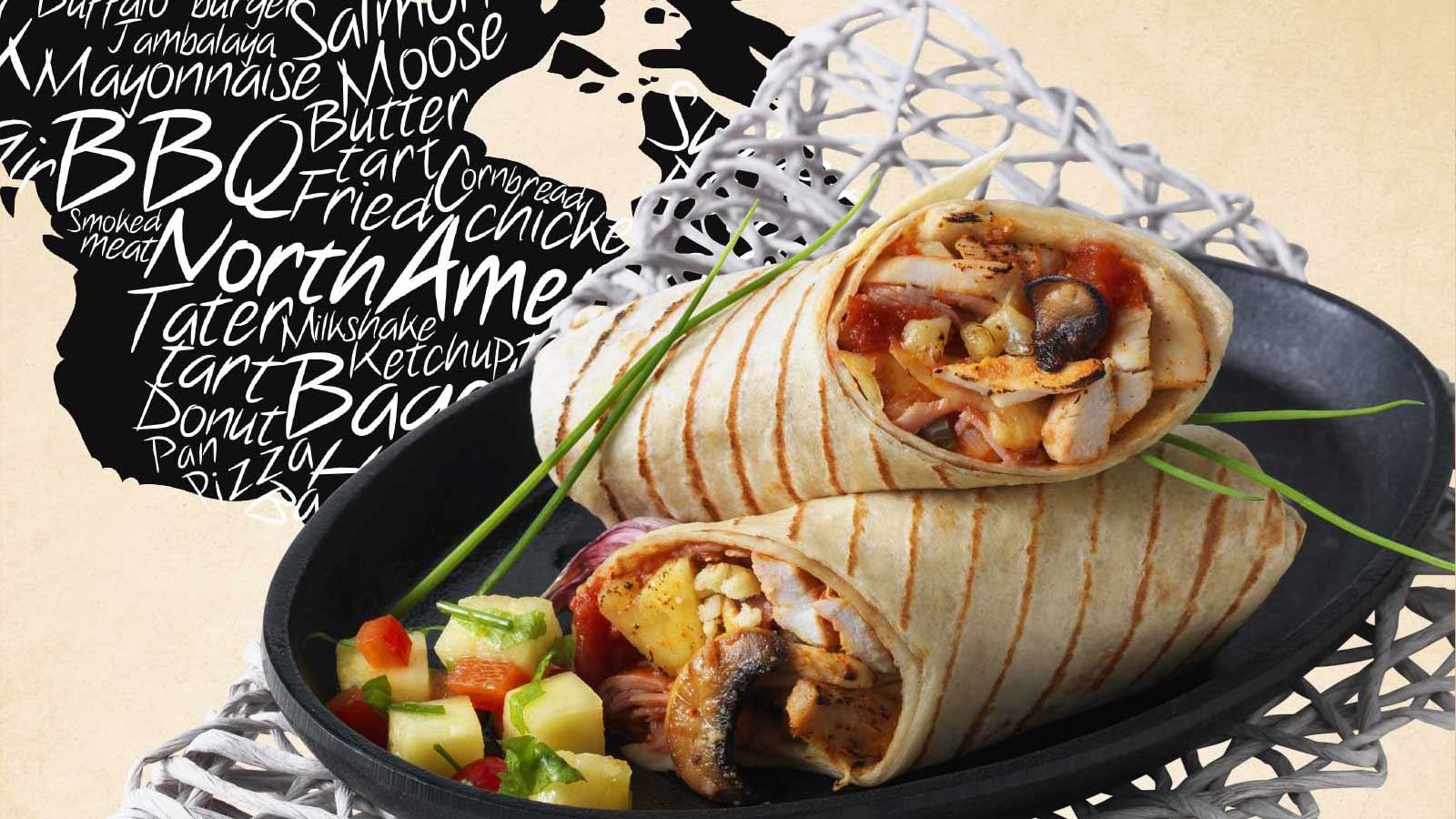 World wraps
A concept from Santa Maria Foodservice. Wraps that are quick to prepare and serve.
Wraps with fantastic taste
Exciting, fresh, tasty, healthy and quick! Wraps with flavours from around the world will be your quests' first choice.
Why it works
Hand-held snacks are quick to prepare and serve and work at any time of day from breakfast, right through to a late night treat. Get creative with chicken and prawn lime wok melts, steakhouse dog wraps and vegetable tikka masala wraps – they'll fire up your customers' taste buds and give your menu an extra kick. We know that consumers want healthier fast food that they can grab and go… something a bit more sophisticated than your everyday sandwich. And with the global street food market reaching an estimated 2.5 billion people each day*, we think the trend for hot wraps is here to stay. *Source: Food and Agriculture Organisation of the UN
Exciting
The consumer wants a wide choice of menu options and also expects better quality food. The World Wraps concept delivers a wide variety of tastes, adapted to current and upcoming trends: Exciting flavours from around the world.
Profitable
The World Wraps concept can help 
to create a more profitable business. 
Offering a flexible menu in a world where consumers increasingly eat when they want, where they want. World Wraps is your opportunity to accelerate your business by ensuring you are catering to your customers´ needs by using simple ingredients and exciting seasonings to create inspiring dishes which will attract premium prices.
Simple and quick
Time-pressed consumers want something quick and easy to eat wherever they are. Caterers need dishes that take the minimum amount of preparation and cooking time but deliver a superb end product. The World Wrap concept satisfies both of these needs.
World wraps

Devine wraps that are quick and easy to prepare and serve! Good for your guests and good for your business.
Santa Maria UK Ltd ∙ Nimbus House, Maidstone Road ∙ Kingston, Milton Keynes, Bucks, MK10 0BD