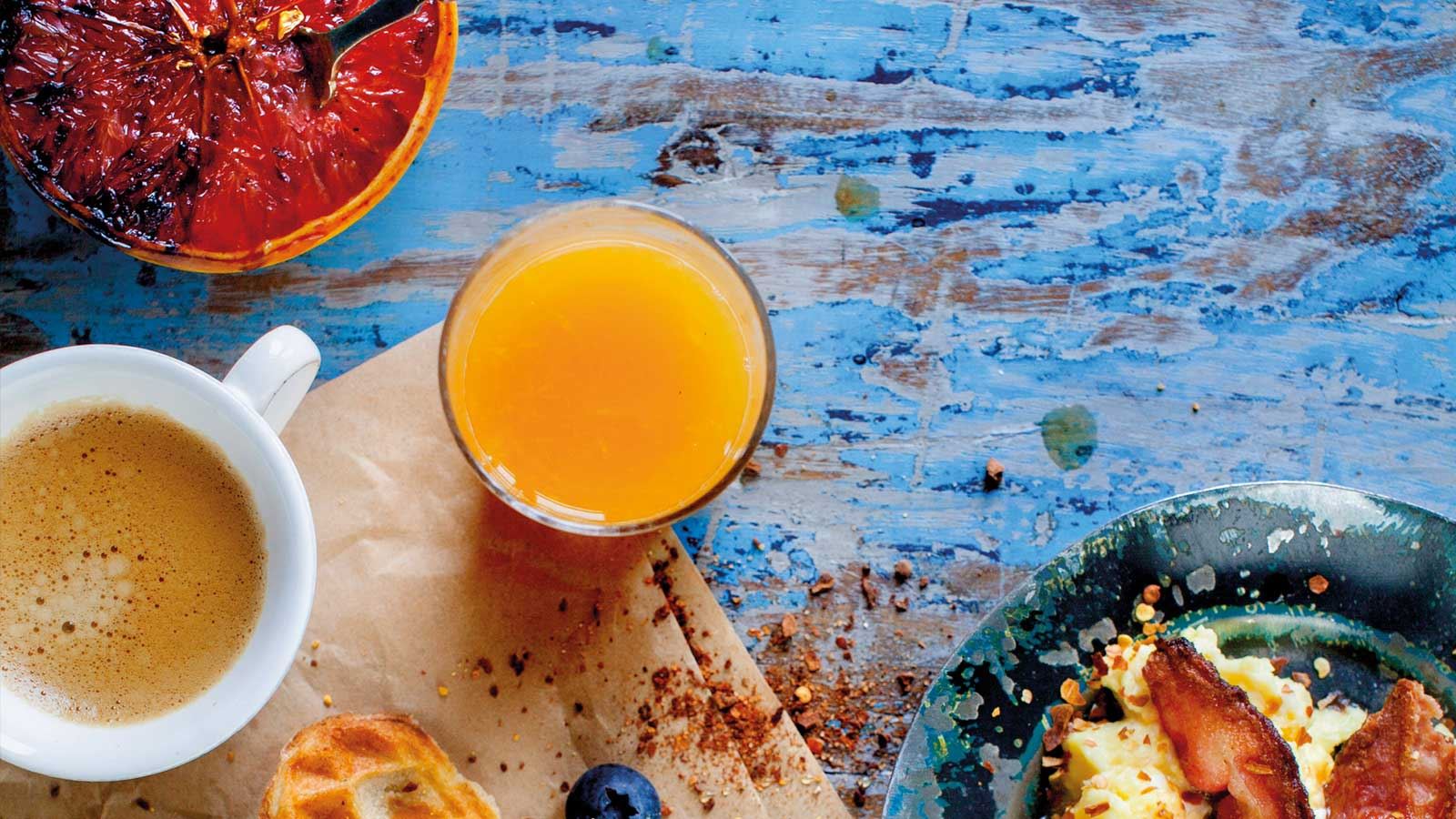 Wake up
A Santa Maria Foodservice concept that helps you serve great breakfast that makes your customers smile!
How it works
Whatever time of day, or whatever format – buffet, healthy eating, à la carte, on the run – we can help you create a breakfast of champions. Use salsa instead of tomato ketchup and brown sauce, or try breakfast burritos on for size, with bacon and avocado on our Santa Maria Tortillas and with a dollop of our Chipotle sauce. In the US, burritos are the second-biggest non-bakery breakfast item, expanding by a third in recent years*.
*2014 Mintel Report
Why it works
Breakfast is the fastest growing meal of the day – with the average consumer eating breakfast out of home almost twice a month*. Consumers are time-poor but they're also hooked on the street food trend, so we can't see any reason why breakfast can't offer the same excitement. The benefit of incorporating the street food vibe is that with a little creativity, you can turn breakfast staples, like eggs, into something that's not only delicious, but offers great profit margins too. *Allegra Strategies Eating Out Report 2013
As breakfast at home...
...is a meal most likely to be missed because of time pressure, snacking has become an essential part of our culture. A great example is wraps which, thanks to their versatile fillings and hand-held format, are now becoming a more popular breakfast choice.
The average breakfast spend
Is increasing year-on-year. Changing eating habits means a sharp rise in the number of people buying breakfast 'on the go'. Many also admit to having a second breakfast. In 2013, the Brits ate a whopping 268 million bacon sandwiches out of home, with over 20% of these bought for breakfast in canteens and sandwich shops.
Taking care of these early birds
Means great opportunities for your business. Many caterers want a slice of the action but not everyone has a unique selling point. Popular, great tasting breakfasts with an added twist and touch of spice will make sure you stand out from the crowd.
Breakfast recipes

"A plate of sweet smiles and a slice of positive energy, please!
Santa Maria UK Ltd ∙ Nimbus House, Maidstone Road ∙ Kingston, Milton Keynes, Bucks, MK10 0BD