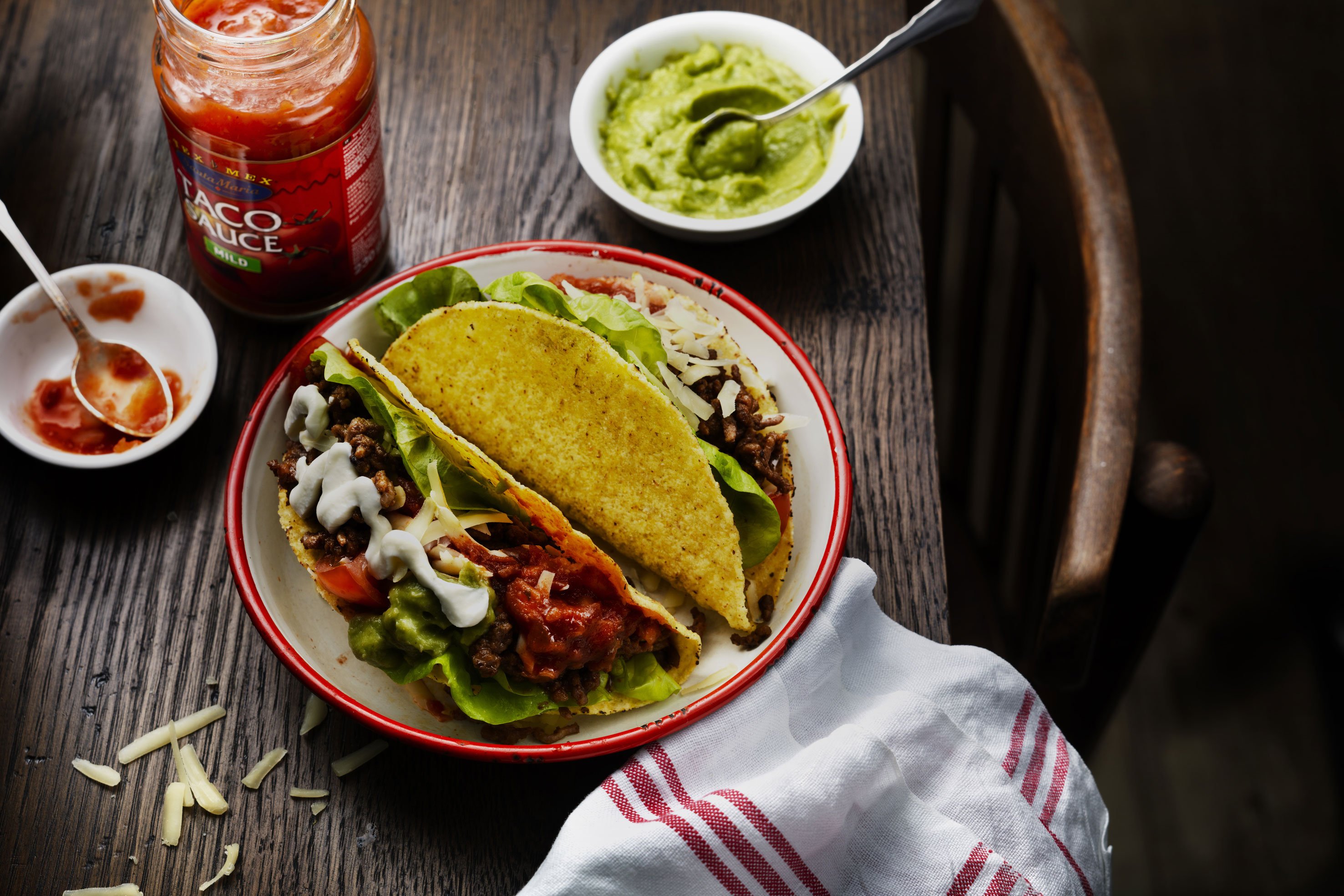 How to prepare
What to shop
You can't beat this classic spicy taco dish in crispy shells. Fill it with mincemeat and add your favourite toppings. It's great finger food! 
Fry the mince and add the Taco Seasoning Mix and water. Bring to the boil, cover and simmer for 20 mins.
Heat the Taco Shells in the oven for 2-3 mins.
Fill the warm Taco Shells with the mince, salad, cheese and Salsa, and a dollop of Guacamole Style Topping and Soured Cream Topping.
Santa Maria is a part of the world food and flavouring division of Paulig group