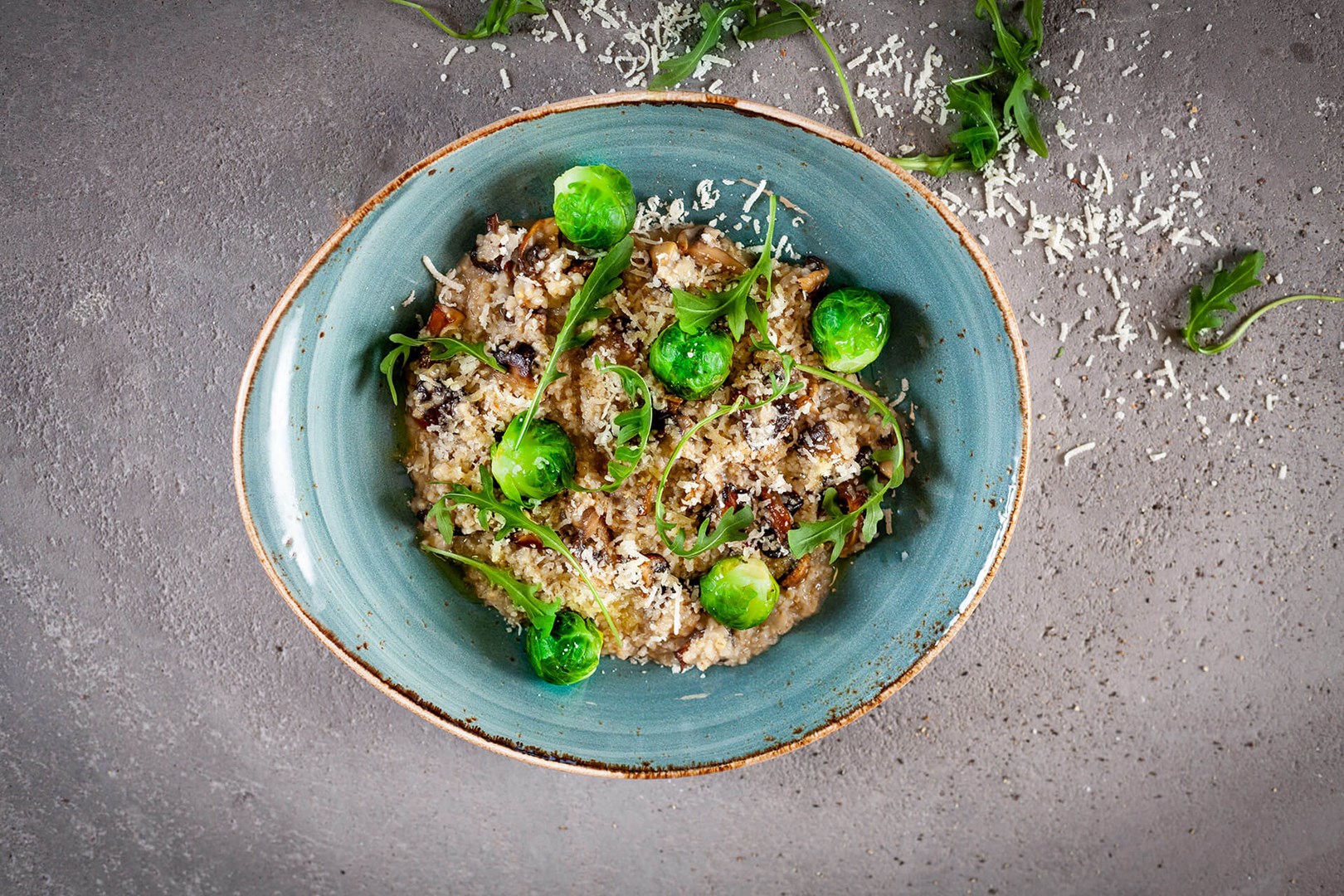 Vegetarian mushroom- & pearl barley risotto with brussels sprouts
A quickly made, but incredibly tasty, variation of risotto done with pearl barley. Here together with mushrooms and brussels sprouts.
Fried mushrooms
250 g mushrooms
50 g butter
salt
How to prepare
Fry the mushrooms in butter on high heat and season with salt.
Cook 4 servings of pearl barley according to the instructions on the package and set aside.
Chop the onion and fry with garlic paste in olive oil. Add water, stock cube, pearl barley and fried mushrooms and allow to boil for a few minutes.
Add the butter, 1.5 dl of the grated parmesan and the lemon juice. Stir, pull off the heat and let rest.
Rinse and boil the brussels sprout in salted water until it is soft with a little core left in the middle.
Chop the parsley and mix with the risotto. Top with brussels sprouts, rocket, salt, black pepper and the remaining parmesan.
Santa Maria is a part of the world food and flavouring division of Paulig group