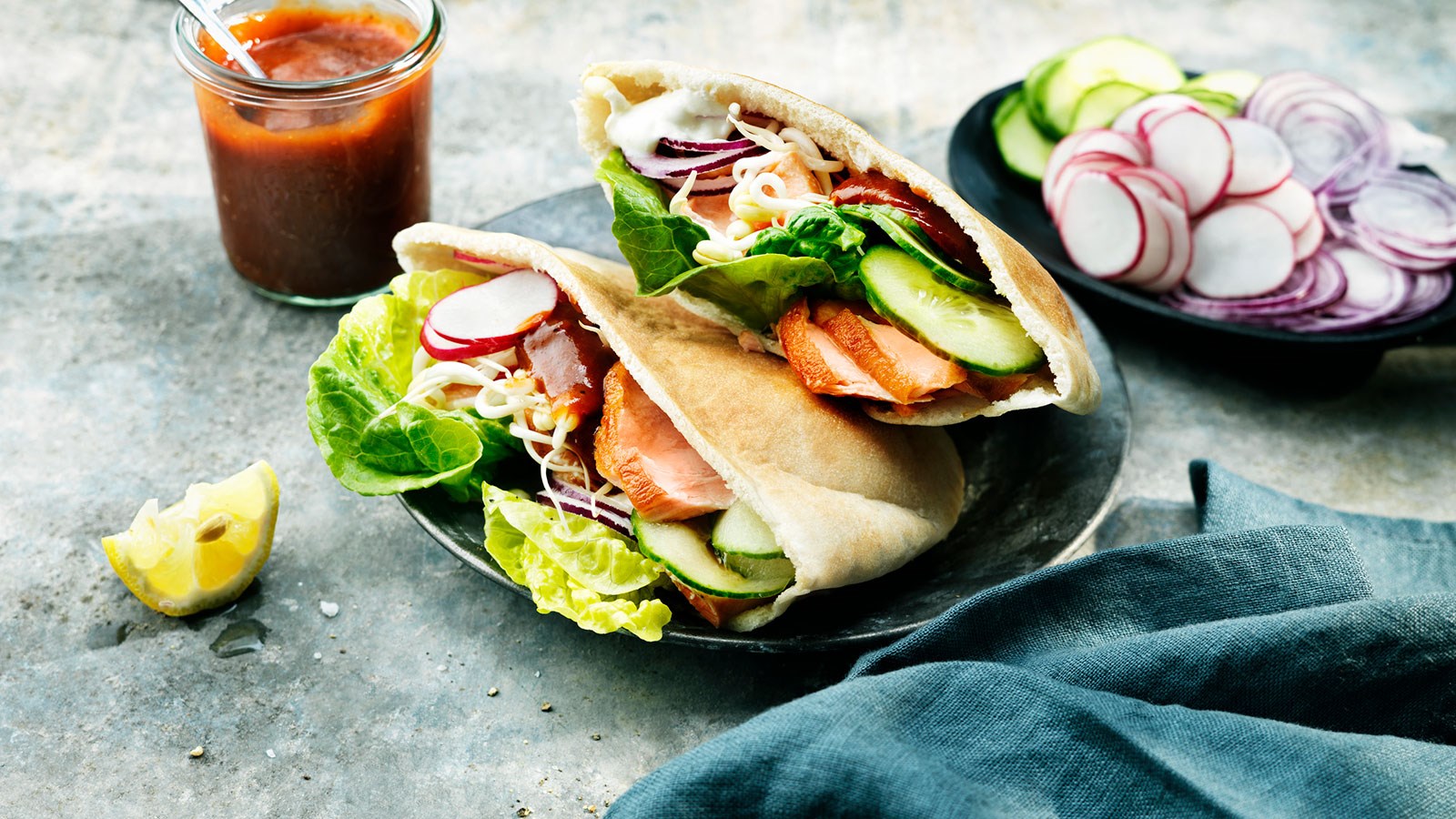 Salmon kebab in pita bread
30 Mins

11 Ingredients

Medium
Grill marinated salmon and serve as kebab in pita bread with fresh vegetables, garlic yogurt and BBQ sauce with lemon and hot ginger.
How to prepare
Cut the salmon into portion sized pieces. Mix the marinade with salmon in a bowl or bag. Put in the fridge.
Light the grill.
Rinse and cut cucumbers, radishes and red onions into thin slices.
Mix yoghurt with pressed garlic in a bowl. Put aside.
Grill the salmon pieces on heated grate on medium direct heat.
Let the salmon get some color and turn only once. Grill the pita bread on indirect heat at the same time.
Fill the pita bread with cucumber, radishes, red onion and salad and layer with the BBQ sauce.
Put in coarse pieces of grilled salmon and add more BBQ sauce. Top with garlic yoghurt and mung bean seeds.
Santa Maria is a part of the world food and flavouring division of Paulig group