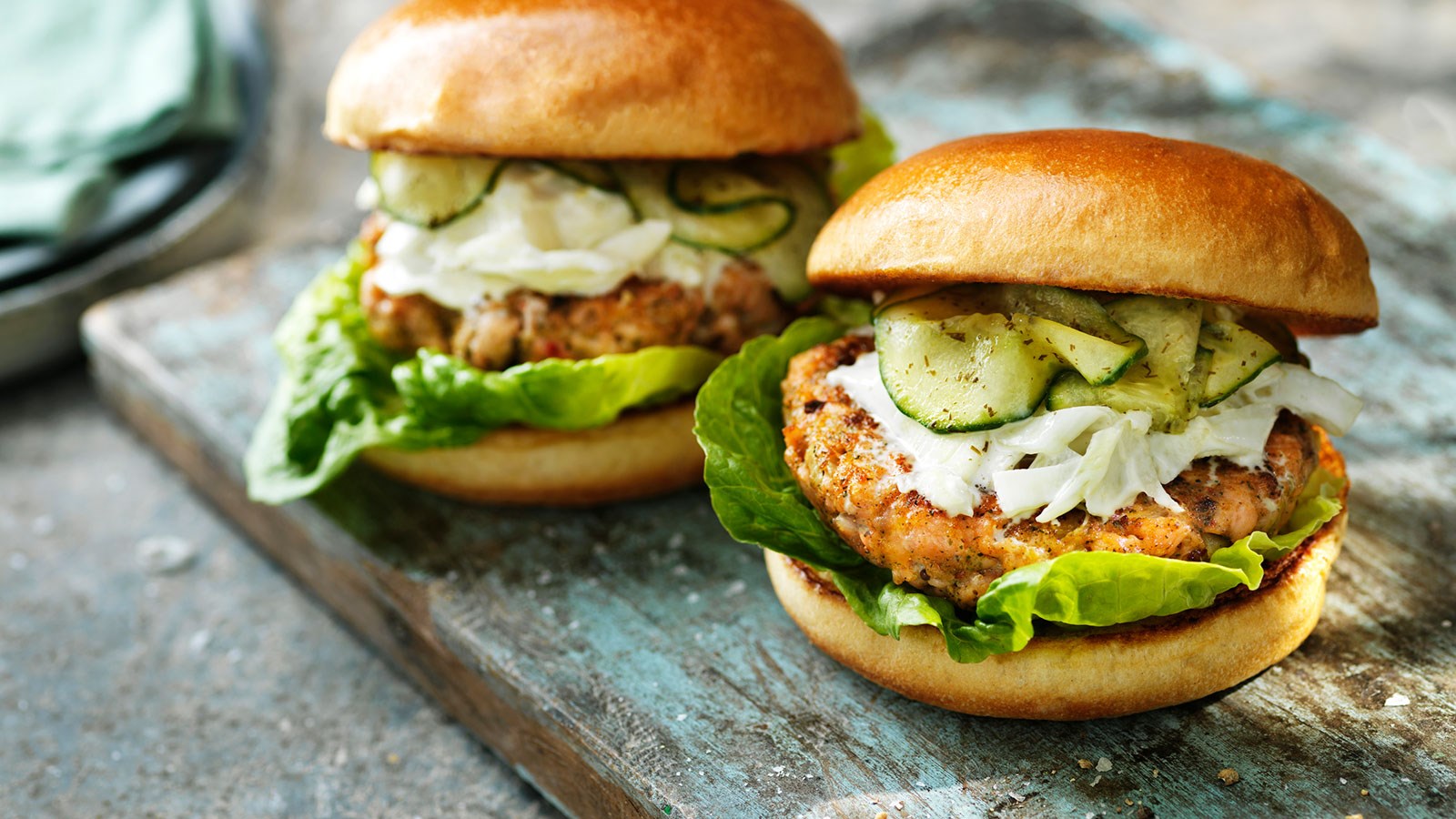 Salmon burgers with fennel salad
40 Mins

13 Ingredients

Mild
Try salmon burger next time you fire up the BBQ! With a combination of tangy fennel salad, dill pickled cucumber and with flavours like guajillo chili, tomato and parsley, it will definitely makes your taste buds happy.
Pickled cucumber
0.5 cucumber
1 tsp dill
2 pinch salt
Accompaniments
4 burger breads
4 green salad leaves
How to prepare
Light up /heat the grill
Mix salmon and breadcrumbs in a food processor or with hand blender.
Finely chop the onion and mix in the salmon together with the bag of BBQ rub.
Form the salmon mince to burgers, put on a dish and cover with plastic film and put in the fridge.
Slice the fennel thinly and put in a bowl together with lemon juice and finely grated lemon zest from the whole lemon.
Heat a frying pan and roast fennel seeds until they cling. Mortar or crush the fennel seeds and add to the bowl with fennel.
Stir the mayonnaise into the fennel salad and put in the fridge.
Slice the cucumber thinly and mix with dill and salt in a bowl. Put in the fridge.
Grill the salmon burgers on medium direct heat for about 2 minutes per side. Grill simultaneously the hamburger bread on indirect heat.
Make the hamburgers with bread, lettuce leaves, fennel salad, salmon burgers and dill pickled cucumbers.
Santa Maria is a part of the world food and flavouring division of Paulig group