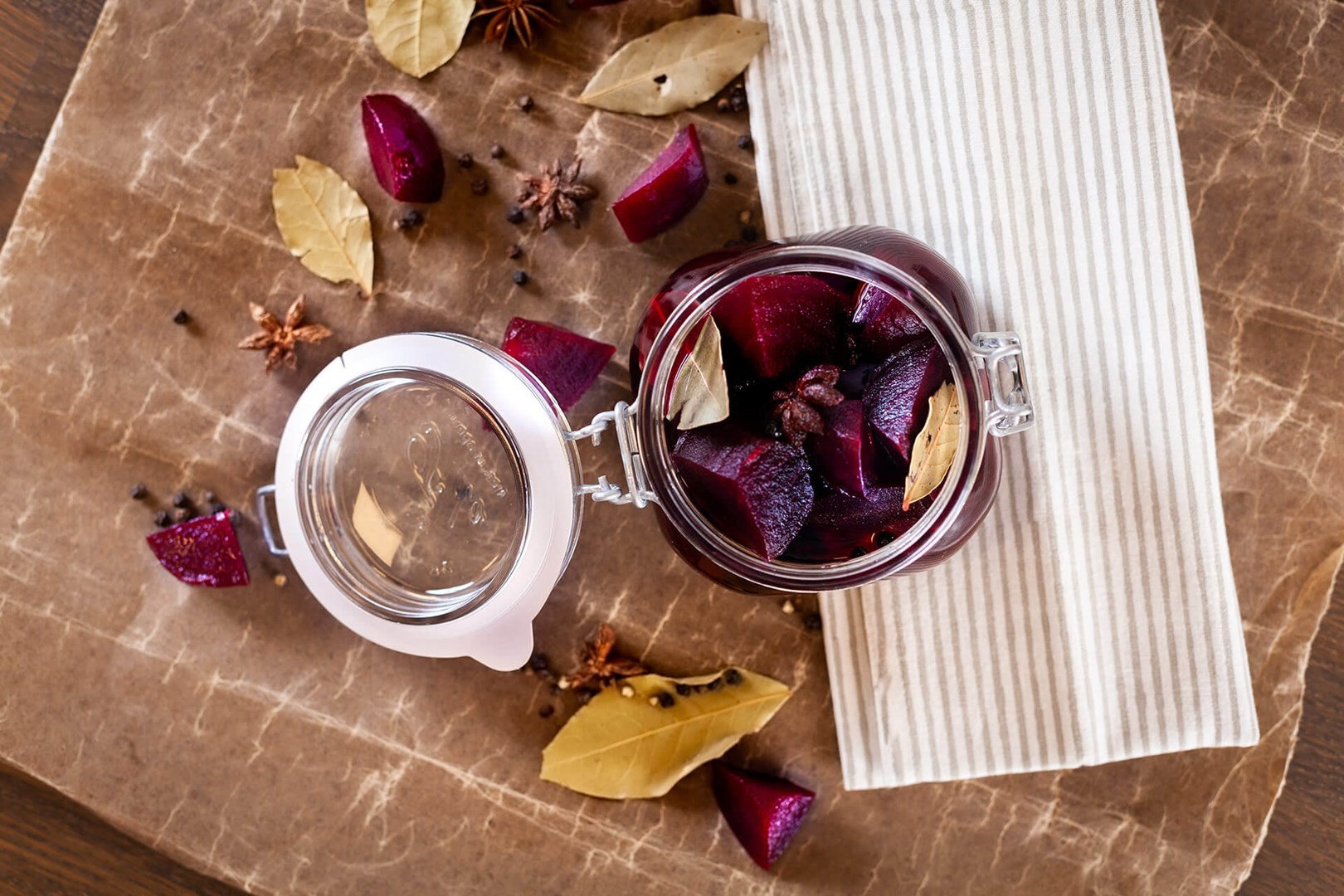 Pickled beetroots
20 Mins

8 Ingredients

Mild
Pickled beets are a real classic and super easy to make yourself. In this recipe we season with star anise and cloves.
How to prepare
Boil the beetroots in lightly salted water until they are soft in the middle, drain the water and allow to cool. Peel and slice the beets in 0.5 cm thick slices.
Put vinegar, sugar, water, bay leaves, black pepper, star anise and cloves toi the boil and stir until the sugar dissolves. Set aside and let cool down.
Put the beetroots in a clean glass jar, pour over the pickling liquid and put in the fridge a few days before eating.
Santa Maria is a part of the world food and flavouring division of Paulig group