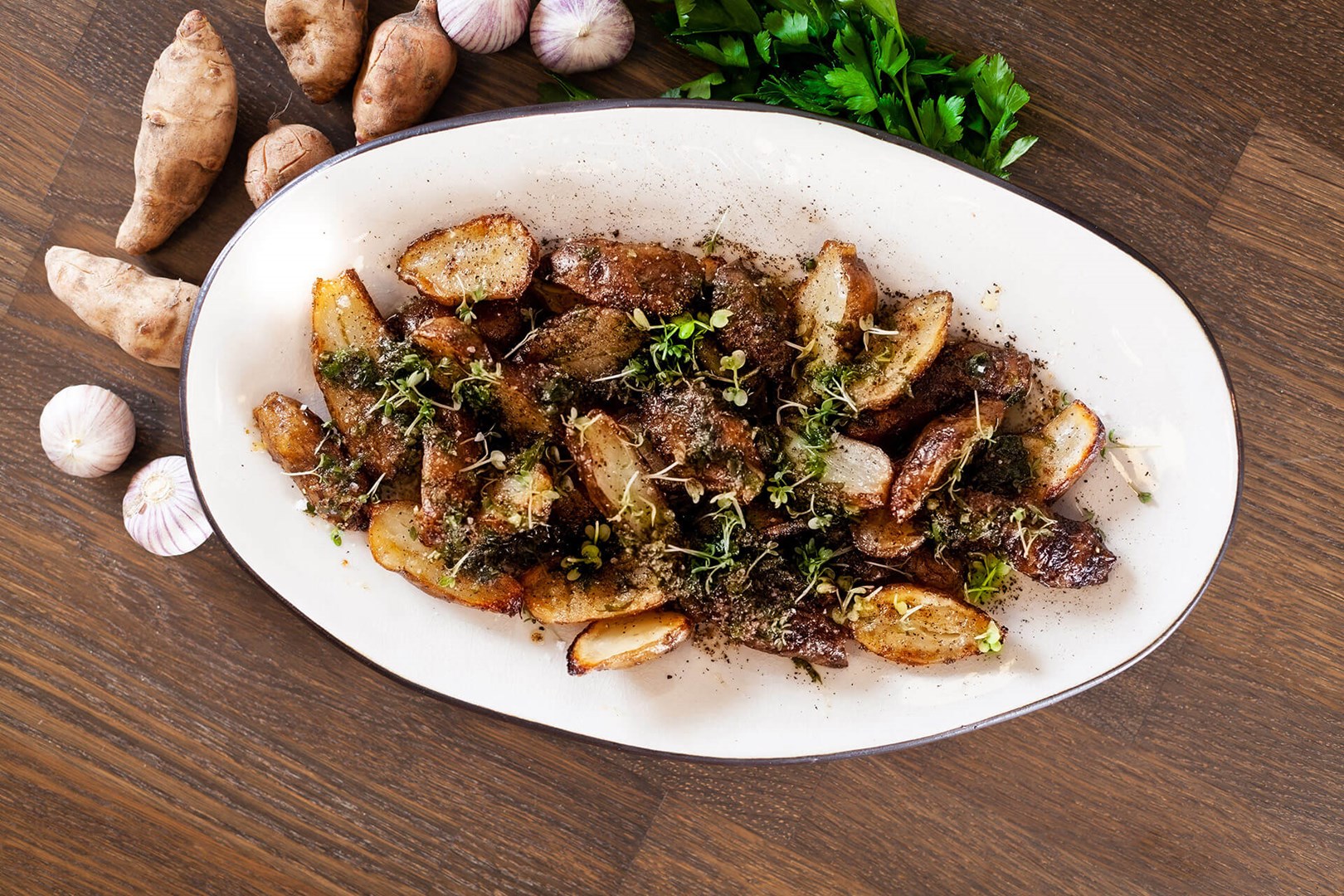 Oven roasted Jerusalem artichokes with herb butter
Roast Jerusalem artichokes in the oven and serve with a tasty butter flavoured with garlic and French herbs, as an accompaniment for fish or meat.
Ingredients
800 g jordärtskockor
3 tbsp rapeseed oil
1 tsp salt
100 g butter
1 tbsp Santa Maria Garlic Paste
1 tbsp Santa Maria Herbes De Provence Paste
1 tsp apple cider vinegar
1 dl persilja
How to prepare
Pre heat the oven to 220 °C.
Rinse the Jerusalem artichokes carefully and cut them into larger pieces.
Blend the artichokes with oil and salt on an oven tray and roast in the oven for 20 minutes.
Brown the butter while stirring. Add garlic paste, Herbes de Provence paste and apple cider vinegar and blend in.
Mix the artichokes with butter and chopped parsley. Serve as an accessory to fish, meat or other vegetables.
Santa Maria is a part of the world food and flavouring division of Paulig group