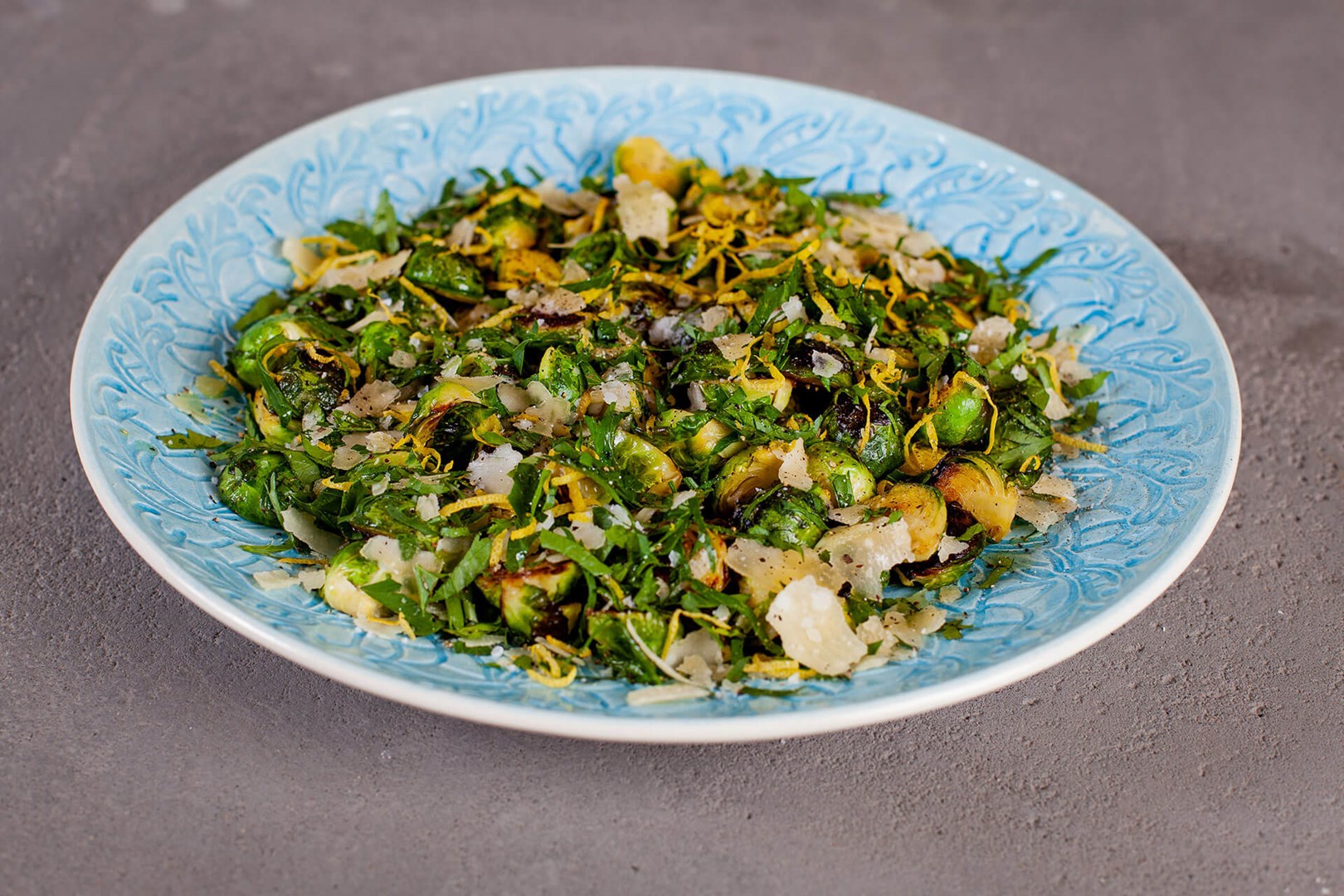 Fried Brussels sprouts with Gremolata and Parmesan
10 Mins

15 Mins

8 Ingredients

Mild
A super-tasty side dish with fried brussels topped with gremolata.
How to prepare
Rinse, cut off the bottom and halve the brussels sprouts.
Heat a frying pan to medium heat, add butter and fry the brussels sprouts until they begin to soften, but still have a little core in the middle. Season with salt and pepper.
Make the gremolata by grate lemon peel and parmesan, chop parsley and mix everything in a bowl.
Place the brussels sprouts on a dish and top with gremolata and olive oil.
Tip! Squeeze some lemon juice over the brussels sprouts for extra flavor.
Santa Maria is a part of the world food and flavouring division of Paulig group