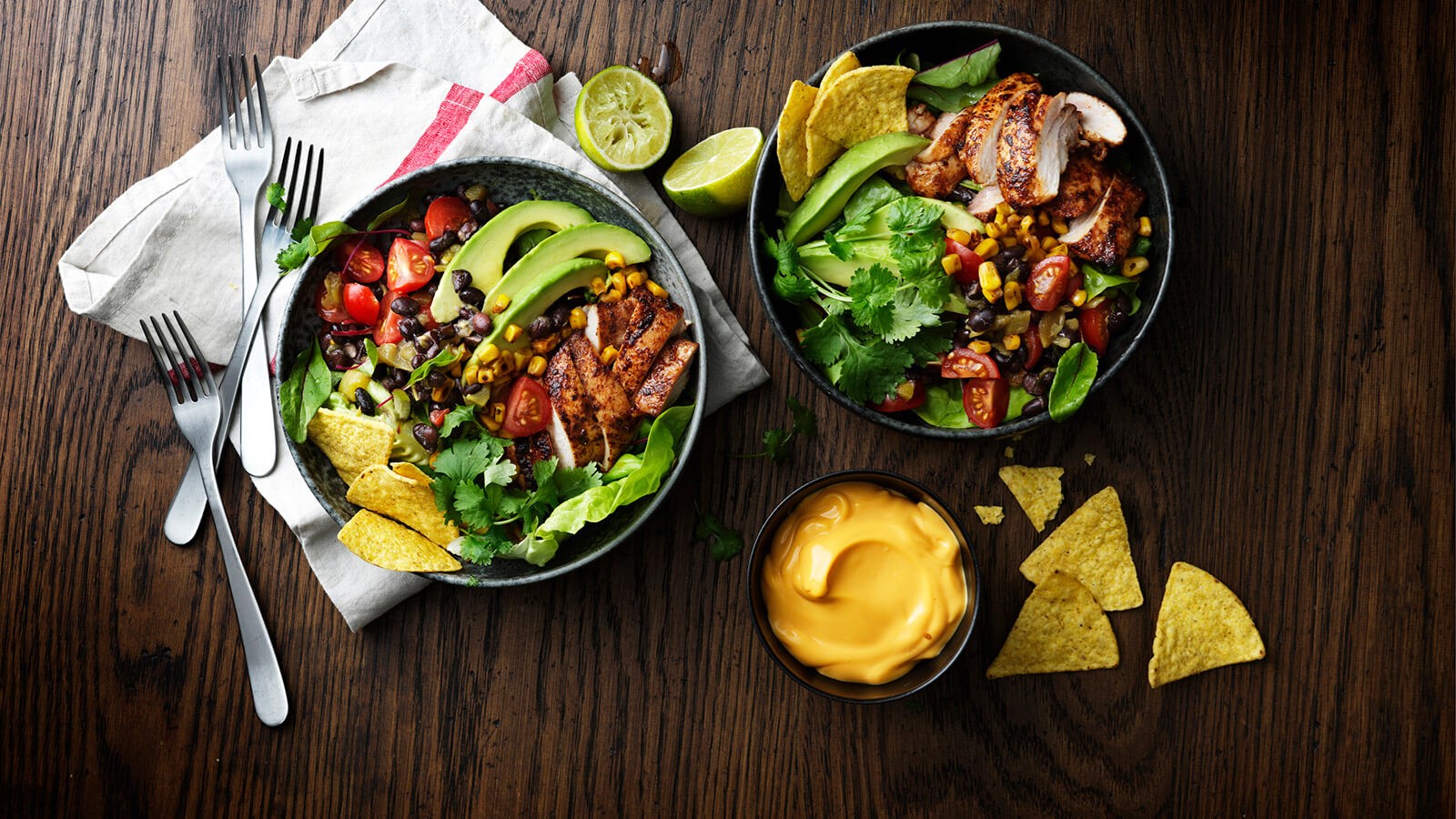 Taco seasoned chicken salad
20 Mins

10 Mins

13 Ingredients

Medium
Serve your tacos as a salad! Treat yourself to a really fresh and nutritious salad with taco-spiced chicken, avocado and a lot of good vegetables. Serve with tortilla chips and cheese dip.
How to prepare
Season the chicken thighs with the taco seasoning and fry in oil on both sides in a medium-hot pan until the meat is golden and cooked through. Set aside to cool.
Rinse the beans and dice the tomatoes. If necessary, roast the corn.
Mix together beans, tomato, green chili, corn and lime juice. Taste with salt.
Arrange green salad in 4 serving bowls. Distribute the vegetable mixture and add a couple of slices of avocado.
Divide the chicken into pieces and place decoratively in the bowls and arrange the tortilla chips on the side.
Garnish with fresh coriander and serve with cheese dip.