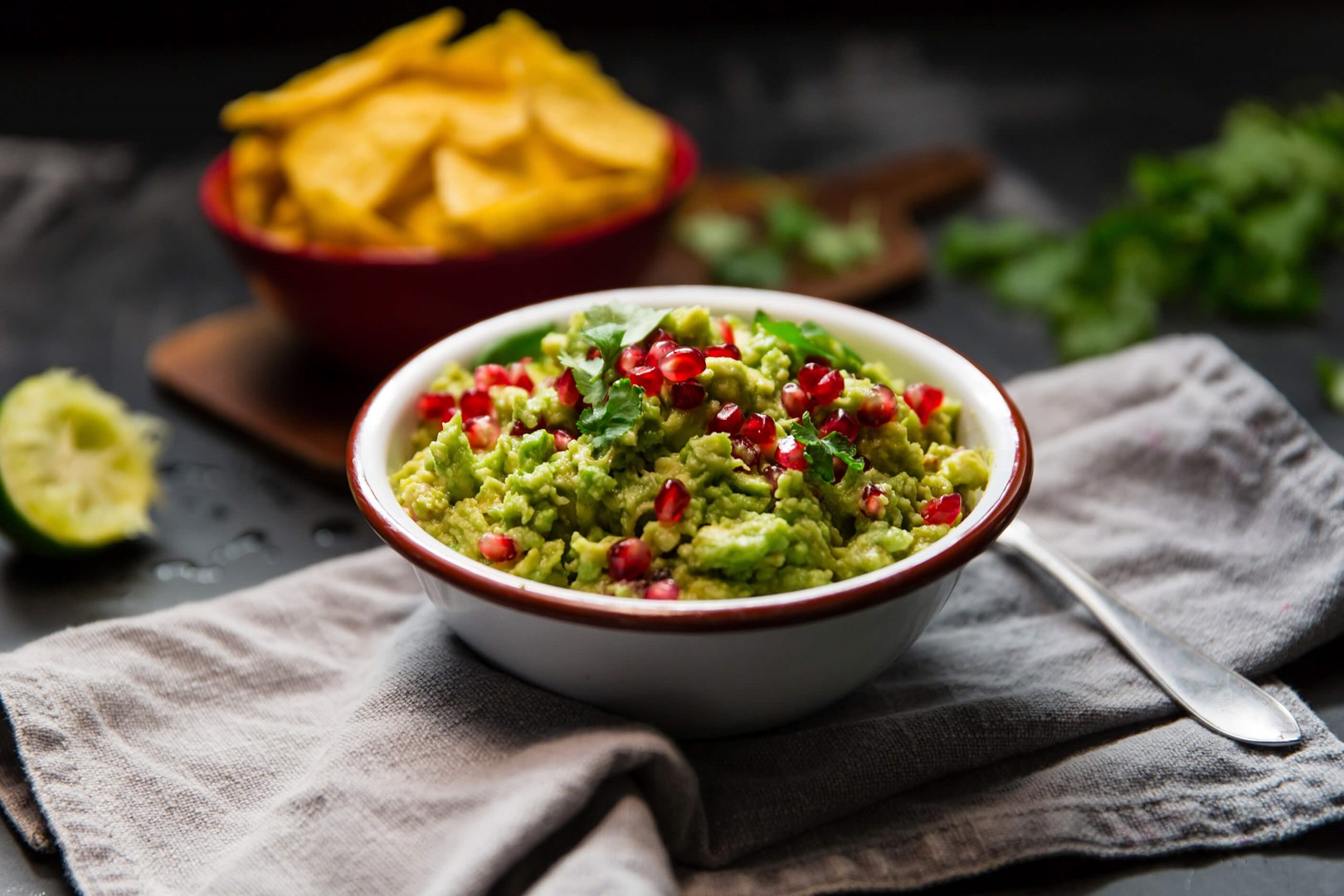 Guacamole with pomegranate
5 Mins

3 Ingredients

Mild
There are lots of ways to make a really tasty guacamole! In this variant, we add pomegranate seeds for extra flavor and a wonderful chewing resistance.
How to prepare
Divide the avocados, remove the core and scoop out the contents.

Mix avocado, dip mix and almost all pomegranate seeds.

Garnish with the remaining pomegranate seeds and serve with all kinds of tex mex.